Vogel TP's recycling division reinforces the company's commitment to sustainable development, learning and employment in north-east France
Material
C&D Waste, Excavation Waste
Output
0-1 mm & 0-4mm sands | 4-16mm, 16-20mm, 22-80 mm & +80 mm oversized aggregates | filter cake
End Use
construction materials
road works materials
utilities
pipe-bedding material
concrete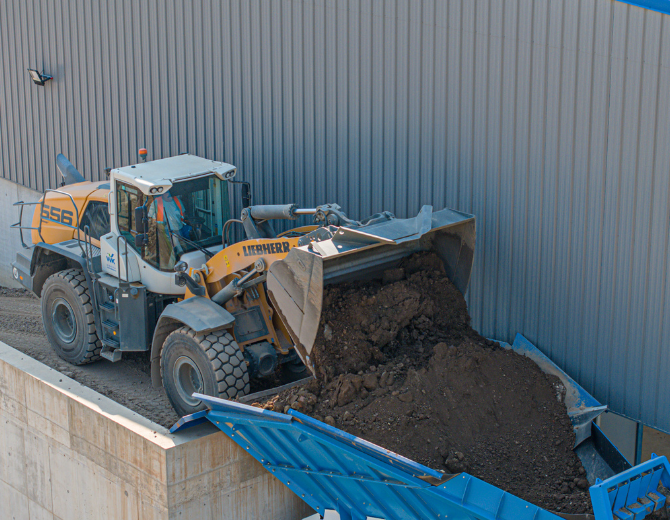 Problem
Since 1979, Vogel TP has been working on large-scale excavation, construction and maintenance of municipal roads, deconstruction, and CD&E recycling.
Affirming its commitment to sustainability, in 2001 the firm established its own recycling centre in Ebersheim, VVK Recyclage, which processes approximately 80,000 to 100,000 tonnes of CD&E waste annually.
The goal of the recycling plant is to achieve zero waste, maintain self-sufficiency and create a circular economy, by using the washed recycled material from the company's construction activities, and investing in renewable energies.
Vogel TP sought expertise from us, with our vast knowledge in wet processing and creating sustainable recycling solutions.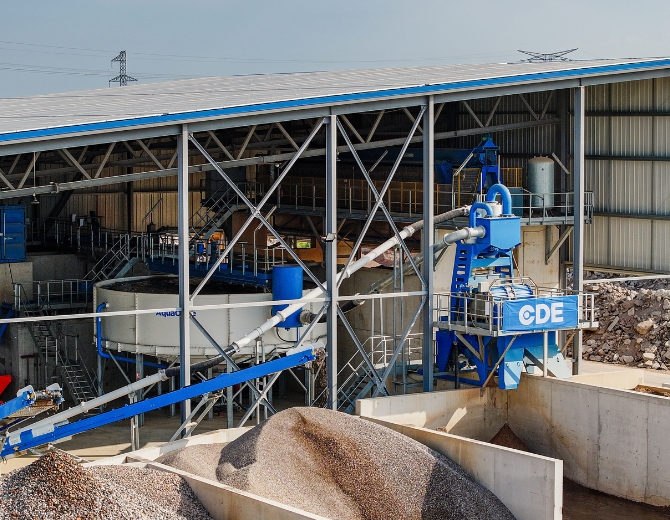 Solution
Working with Vogel TP, we designed a waste recycling plant, which processes up to 80tph of CD&E waste with up to 25% of fines below 63µm.
The turnkey solution comprises of our R4500 primary feeding and scalping screening system, AggMax™ 83SR logwasher with RotoMax heavy duty blades, EvoWash™ sand wash plant, AquaCycle™ thickener A600 and Filter Press filtration system for efficient recycling of up to 96% of the process water.
The facility is sheltered by a roof host of 3,000m2 photovoltaic panels providing energy for the operation, allowing the plant to be self-sufficient.
The plant contains 2,900m3 of water stock in tanks located underneath the plant as well as a rainwater collection system, combined with the AquaCycle and Filter Press water management and recycling system, this allows the plant to operate in a closed circuit.
With our technology, Vogel TP can better control its supply chain, ensure high quality materials are used in its public works activities as well as contributing to the circular economy.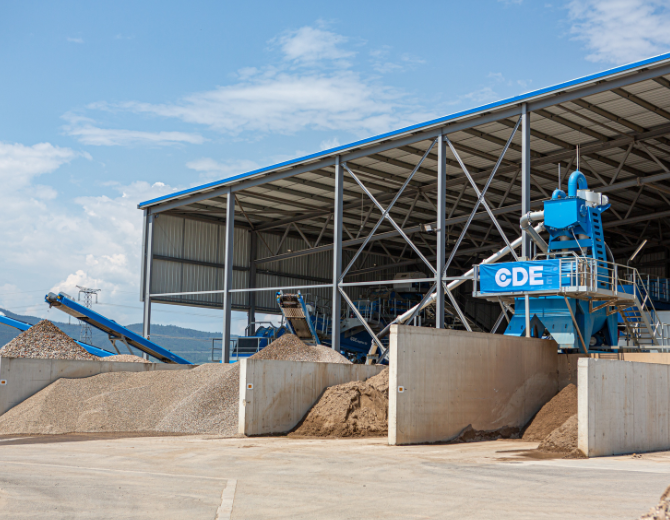 Result
Our solution, which was commissioned in March 2022, is allowing VVK Recyclage to produce 0-1 mm and 0-4 mm sands, 4-16 mm, 16-20mm, 22-80 mm and a +80 mm oversized aggregates as well as filter cake to be used as construction materials, road works materials, utilities, pipe-bedding material and concrete.
The solution also includes a design service, technical expertise and support for the whole duration of the installation and beyond, with the CustomCare after sales service.
The project marks a major step forward for sustainability in the Alsace construction industry and a steadfast commitment from Vogel TP to lead the way in this space.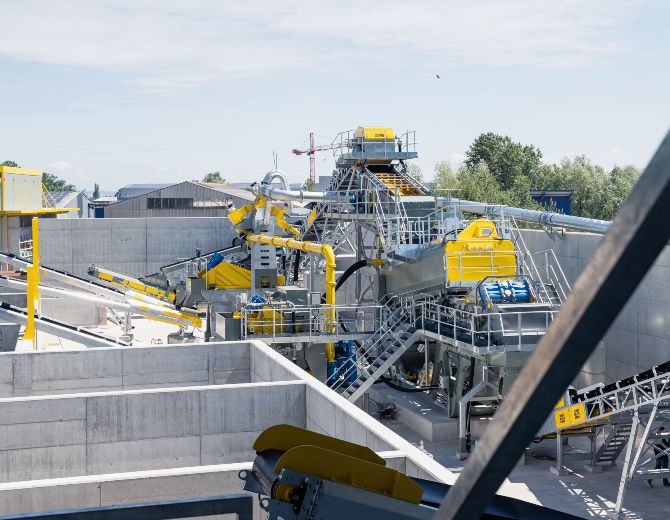 WALO AG
Switzerland
Material C&D Waste, Excavation Waste, Railway Ballast
Output 2 Sands | 5 Aggregates
End Use
Concrete Production,
Road Production
Passionate about driving towards a Circular Economy model, WALO AG installed a 200tph first of its kind excavation waste and railway ballastrecycling plant in Switzerland.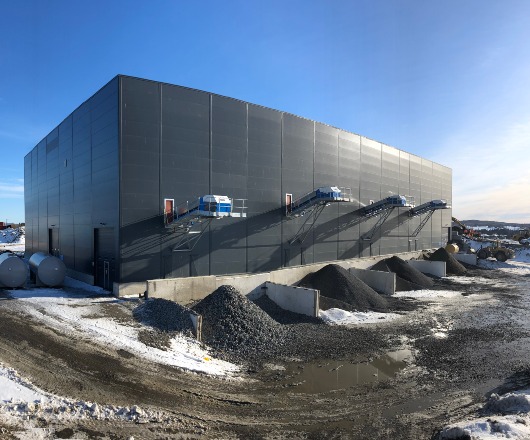 AF Decom
Norway
Output 0-2mm & 0-4mm recycled sand | 4-10mm & 10-20mm recycled aggregates
End Use
Concrete Production,
Shotcrete,
Asphalt,
Road Base,
Road Grit
250tph indoor C&D waste recycling plant to enable AF Decom to process recycled construction & demolition waste throughout the year.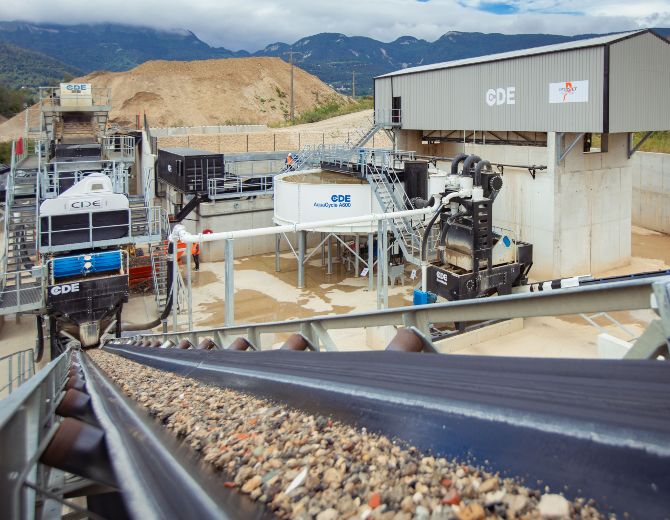 Pelichet Albert SA

France

Material C&D Waste, Excavation Waste, Non Hazardous Soils

Output 1 Sand | 3 Aggregates | Filter Cake

End Use

Readymix Concrete,

Drainage Products

New 160tph custom CDE plant will help Pélichet Albert SA to divert up to 200,000 tonnes of inert construction and demolition waste from landfill sites every year.

; ;