Passionate about driving towards a Circular Economy model, WALO AG installed a 200tph first of its kind excavation waste and railway ballastrecycling plant in Switzerland.
Material
C&D Waste, Excavation Waste, Railway Ballast
Output
2 Sands | 5 Aggregates
End Use
Concrete Production
Road Production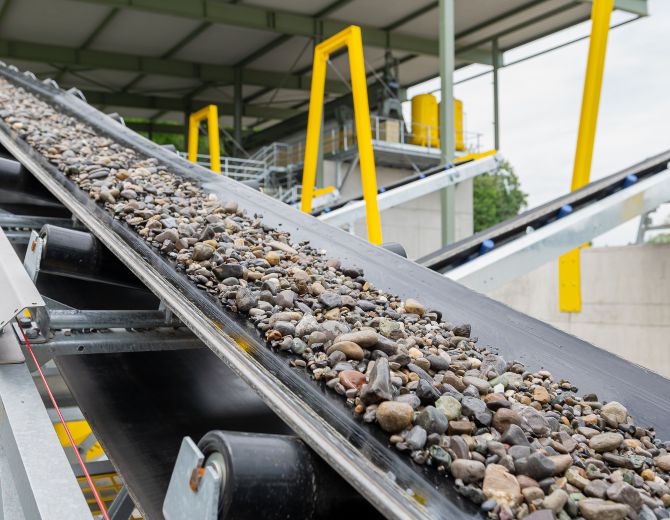 THE CHALLENGE
WALO AG, headquartered in Switzerland, uses decades of industry experience to deliver a range of construction and infrastructure services across the globe. Since its establishment in 1917, the family-owned firm has been developing sustainable and economic solutions for projects throughout Switzerland and beyond.
In 2018, WALO Bertschinger AG acquired Gerschwiler AG to form what is now known as WALO Bertschinger AG Ostschweiz.
As part of the merger, it acquired and continued to operate a 60-year-old plant in the Swiss town of Goldach until partnering with CDE in 2019 to commission a new turnkey recycling wash plant to replace the ageing sand and gravel plant.
With eastern Switzerland facing limited availability of natural material, WALO AG wanted to ensure it could secure access to secondary raw materials, such as sand and gravel. As a result of increasing cost in using landfill sites as well as the short supply of ballast for railway across the country along with a strong focus on sustainability, WALO AG identified the need to commission a wet processing recycling plant in Goldach to wash excavation material and railway ballast, the first of its kind in Switzerland.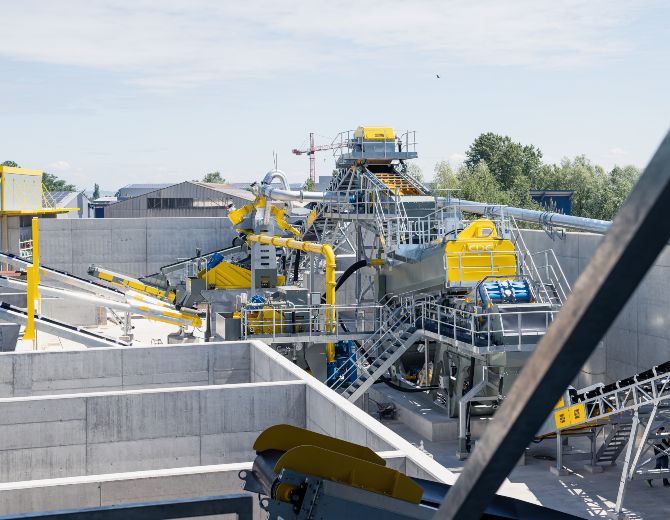 THE SOLUTION
Using CDE's unique co-creation approach, which encourages collaborative working with the customer at every stage of the project, a turnkey washing plant was designed to meet the customer's needs. The solution includes CDE's AggMax™, EvoWash™ and AquaCycle™ technologies to process highly variable feed material, including sand, gravel, excavation waste and highly sought-after railway ballast.
With sustainability as a focus for this project, CDE worked with WALO AG to introduce its closed-circuit water management system, which requires minimal fresh water supplies to operate, as well as equipping the plant with a photovoltaic energy system, meaning its electricity can be fulfilled by solar energy.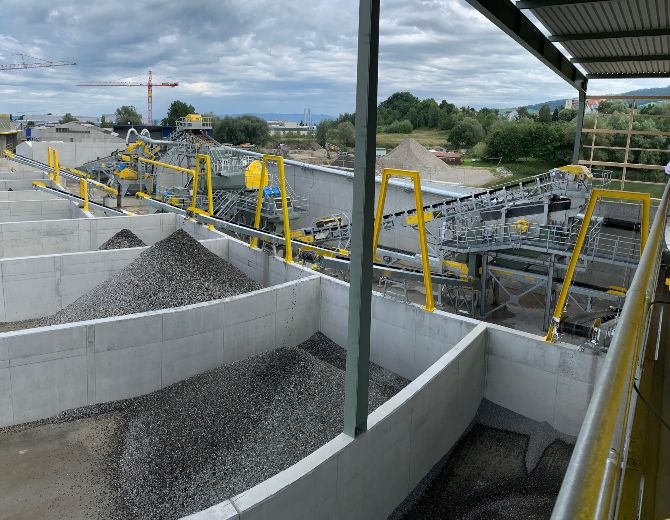 THE RESULTS
From the minute WALO AG hit the start button on its ultra-modern CDE plant its problems were resolved.
The plant is currently processing up to 200 tonnes per hour (tph) of excavated material and railway ballast, producing two sands (0-2mm and 0-4mm) and five different aggregates (4-8mm, 8-16mm, 16-32mm, 32-50mm and 50-80mm) earmarked for concrete production and road construction.
Annually, the CDE solution will support WALO AG to divert up to 200,000 tonnes of material from landfill.
You May Be Interested in These Projects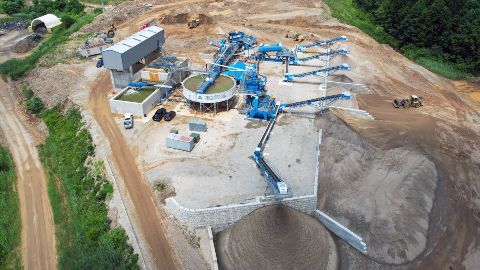 Repurpose Aggregates
Maryland, USA
Material C&D Waste, Claybound Aggregates, Dredged Sands, Excavation Waste, Road Sweepings & Gully Waste, Water Recycling
Output C33 Concrete Sand | #3, #8 & #57 Stone
End Use
Asphalt Production,
Concrete Production,
Construction Products
Repurpose Aggregates to transform Maryland construction industry with innovative CDE technology.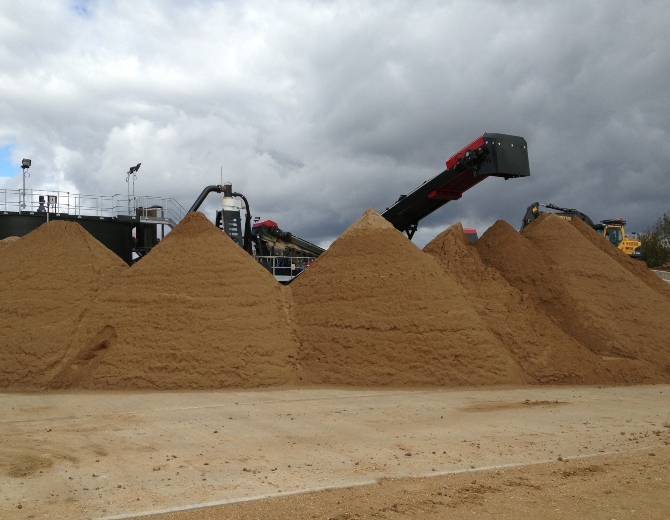 Smiths Bletchington
England
Material Sand & Gravel, C&D Waste
Output 2 Sands | 3 Aggregates
A 250 tonnes per hour turnkey sand & gravel washing plant in Oxford, England including the AggMax logwasher, EvoWash sand washing plant and Infinity screens.
Grundy & Co Excavations

England

Material C&D Waste, Excavation Waste

Output Recycled Sand & Aggregates

A washing plant for the recycling of construction, demolition and excavation waste material has allowed Grundy and Co Excavations to add significant value to their final recycled sand and aggregate products.

;