YPF adds another specialist sand wash plant to its site to deliver higher quality product at a lower operational cost.
Output
30-70# and 70-140 Frac Sands
Frac Sands Wash Plant Installed for YPF in Argentina
Operating in the oil and energy industry, YPF is a state company and the largest oil and natural gas producer in Argentina working to generate efficient and reliable energy by developing and producing oil and gas from conventional, unconventional and renewable sources.
Having celebrated 100 years in business in 2022, YPF works to improve oil and gas upstream and downstream activities across Argentina with the company identifying the opportunity to became self-reliant in frac sand which would generate savings in their overall operation.
In recent years, Argentina has received global attention for its shale plays, including most recently the Vaca Muerta basin, located in the Neuquén province, which has enormous potential for obtaining gas and oil resources.
The Vaca Muerta oil and gas fields in northern Patagonia are home to the second-largest shale gas reserves and the fourth-largest shale oil reserves in the world[1]. Despite a slump in output throughout 2020, as a result of the Coronavirus pandemic, oil and gas output is now on the rise.
Shale oil production in Vaca Muerta peaked in January this year, with estimations reporting that that oil output surpassed 220,000 barrels per day (bpd) in January, while gross gas volumes increased from 1.56 billion cubic feet per day (Bcfd) in December to 1.67 Bcfd in January, which exceeds the pre-pandemic peak[2].
Its significant development potential and that of other formations throughout Argentina has created opportunity for upstream processes and others in the supply chain, including frac sand producers, to maximize opportunities from exploration and production by energy companies.
Limited infrastructure and resources meant that YPF required a highly efficient, modular, and reliable solution that would help maximize product yield at the lowest possible operational cost while flexible enough to change according to the frac sand market needs. If the business was to capitalize on the growing demand it also needed a solution that could be deployed quickly.
[1] https://www.futurelearn.com/info/courses/global-resource-politics/0/steps/29993#:~:text=The%20US%20Energy%20Information%20Agency,technically%20recoverable%20shale%20gas%20reserves.
[2] https://www.rystadenergy.com/newsevents/news/newsletters/regional/emea2/latinamerica-regional-newsletter-march-2022/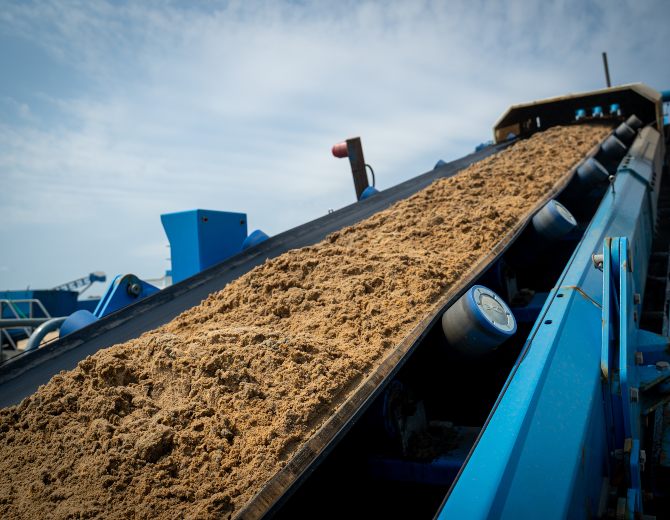 A collaborative process
CDE's substantial experience in delivering frac sand plants across North and South America made them the ideal partner for YPF in developing an innovative solution.
Using our unique co-creation approach, CDE worked with YPF and local partner CPI to create a solution to meet YPF's needs.
Having worked together previously on a number of projects, YPF knew that CDE are reliable and deliver high quality, durable plants that will meet their specific needs and wants.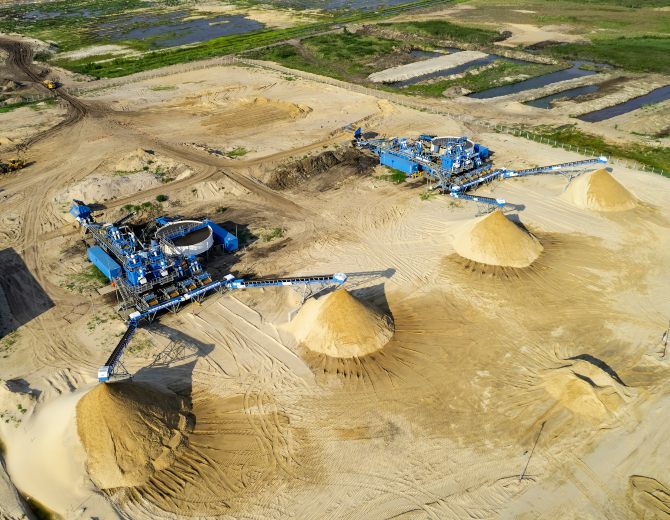 THE SOLUTION
CDE designed and commissioned the FracLine solution which incorporates the M-Series Modular Wash Plant, ShearClean Attrition cells, two Counter Flow Classification Units (CFCU), four EvoWash sand classification plants, an AquaCycle thickener, and four conveyors.
CDE's M4500 Modular Wash Plant, with EvoWash units integrated, offers unrivalled cut point control to deliver consistently graded products to maximize return on investment and to enhance the efficiency of the downstream process. The integration EvoWash technology gives YPF unparalleled control of silt cut points, enabling them to produce material to meet their specifications
The CFCU technology allows for effective separation of two materials of differing relative densities or sizes. With a variable cut (separation) point, it offers greater control over sand classification providing complete flexibility for the production of various end products and the removal of lightweight contaminants .
CDE's AquaCycle water management system provides an efficient recycling of up to 90% of processed water, ready for immediate re-use by the system. The clean water on the top overflows the weir and is stored in the AquaStore tank before being re-circulated around the plant, helping to reduce the amount of required fresh water for top up, down to 10% which in turn maximizes efficiency.
CDE's innovative technologies allow YPF to meet the demands and ensure they can produce a high-quality end product to enable them to meet the specifications of Argentina's fast-developing shale industry.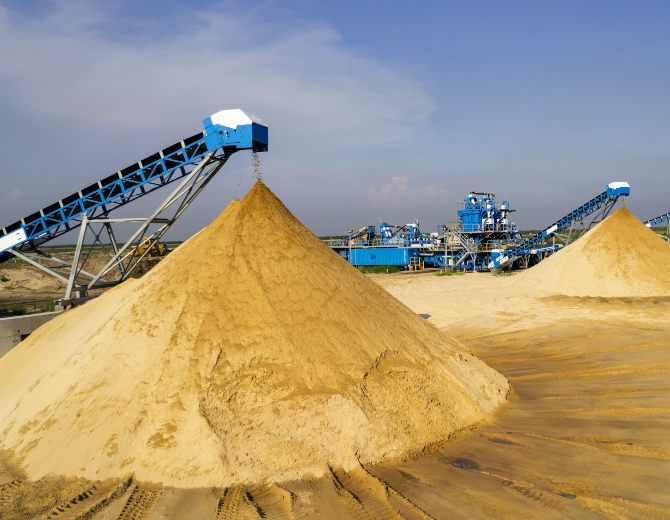 THE RESULTS
The solution has enabled YPF to produce frac sand to be used for the extraction of non-conventional petrol oil shell to serve the Argentinian market.
CDE's technology allows YPF to produce two frac sands, 30-70# and 70-140#, and the capability to change these cut points in order to better serve the frac industry in Argentina.
Juan S. Rendo Aguirre, Project Manager for YPF said: "The main benefit we had in working with CDE was that they delivered a full solution tailored to us, from the design and engineering, specification requirements, assembly to the commissioning stage and today with a great after sales support.
Gustavo Brasil, Business Development Manager for CDE added: "Our plant has delivered a higher quality product for YPF, with a low operation cost and ease of maintenance. We will continue to work closely with YPF to optimize efficiently and ensure the plant is producing optimally."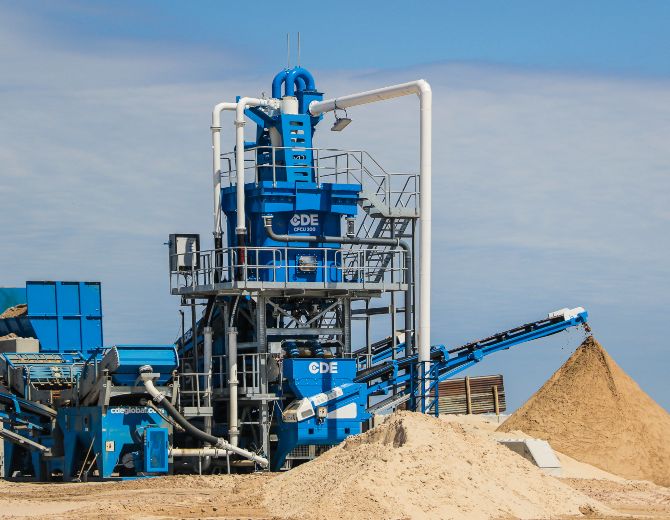 Cantera La Chola II

Argentina, Latin America

Output 30-120 mesh frac sand

End Use

Non-conventional petrol oil extraction

The installation of this modular, specialist sands wash plant for frac sand production took only 6 days.

;