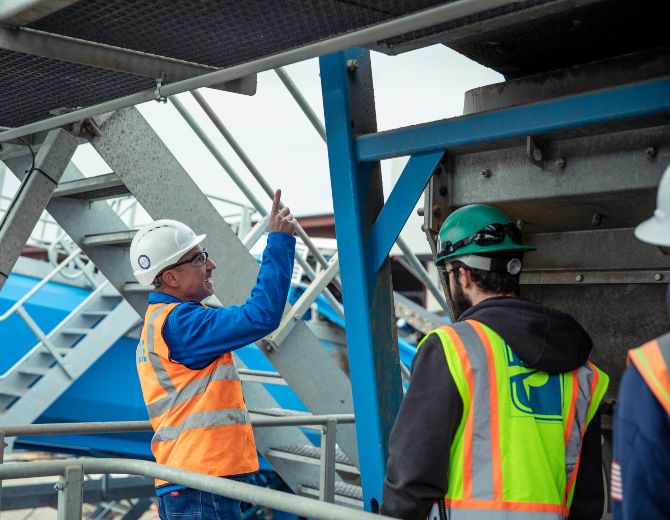 CustomCare At CONEXPO-CON/AGG 2023
As manufacturers, dealers, owners and operators prepare to descend upon the Las Vegas Convention Center for CONEXPO-CON/AGG 2023, we are assured that the latest and greatest technology in the construction industry will be on display. Deals will be struck and plant equipment secured for order. Alongside the solution, however, it's essential for customers to consider the level of aftersales support that will ensure the longevity of their investment, writes our customer relationship manager Mike Matusik.
The show floor and the work site are two vastly different – in fact opposing – environments. One will show prospective customers the potential harnessed within the latest piece of plant equipment, the other, harsher environment, is where that potential needs to be realized.
It's a significant investment, one that should, hopefully, see the customer improve the efficiency, reliability and profitability of their operation.
Most, if not all, solutions will have wearables, parts that, over time, will require replacing. Other issues, perhaps unforeseen, even unlikely, can also arise, especially with a solution operating an intense production schedule over a period of years. In these scenarios, preparedness is the key to ensuring a solution continues to deliver throughout its lifespan.
This is the true test of not only the solution, but the supplier and an important consideration for customers when finalizing their investments.
Visit Us At ConExpo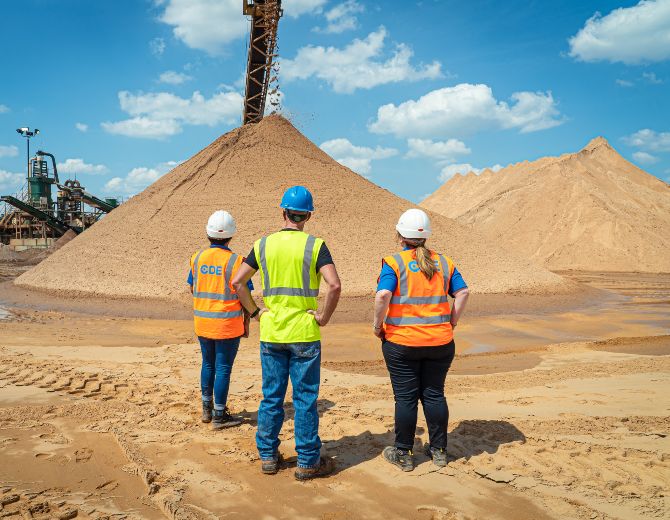 CustomCare as Standard
At CDE, we have a very close partnership with all of our customers, including one in the US whose plant has been in action for over a decade and logged over 33,000 hours of operation with no structural replacements within the screen. The central component to these long-standing relationships is our after-sales support and our proximity to our customers.
Before a project is even commissioned, every CDE customer is introduced to our CustomCare division which offers 24/7 service and support delivered by an in-house team of service engineers knowledgeable of the full CDE equipment range and familiar with the objectives and operation of any customer's plant.
The service includes regular preventative maintenance inspections (PMI), boots-on-the-ground support through customer site visits, the detailing of recommended parts lists, outlining time required to fully fit replacement parts to enable customers to forward plan, and stocking common wearables locally.
CDE CustomCare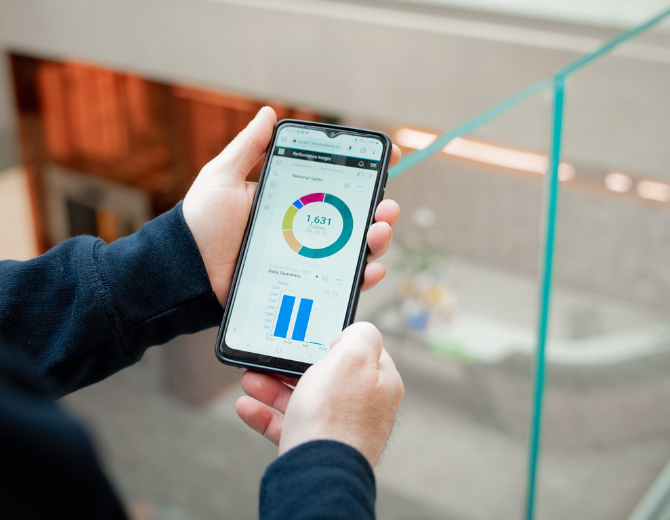 Proactive and reactive
A proactive approach guarantees customers get the optimum performance from their CDE equipment, both preventing issues from arising while maximizing of the productivity of the plant when it is running to deliver a targeted number of hours at a given tonnage. It's about foreseeing potential issues ahead and then adapting to prevent unscheduled downtime which can eat into profitability.
Our proactive service is about trying to prevent the need for the reactive service, but not at its expense. In this space, we recognize that unknowns will occur but with a world-class aftercare service we can ensure customers are quickly back online and running material again.
CDE's SmartTech plant management app ensures customers know how their plant is performing, 24/7, from anywhere in the world. Together with customers we can assess performance using real-time data to identify trends, diagnose problems early and work with customers to optimize their plants for maximum performance and output. The app also enables managers and operators to proactively schedule servicing and routine maintenance for maximum uptime, minimal disruption and efficient resource planning. The interactive 3D plant views also makes it easy to identify and order parts, right down to single nut, bolt and washer.
In-Market Support
In September 2018, we opened our North America headquarters south of Dallas-Fort Worth following a multi-million-dollar investment to strengthen our direct relationships with customers.
Part of this investment included the development of fully stocked and managed stores to house replacement critical, and high-wearing consumable plant components to minimize plant downtime and ensure our customers' operations are running at optimum efficiency to boost return on investment.
This proactive and preventative approach to maintenance sees 1,000s of replacement parts readily available for immediate, same-day dispatch across North America.
Customised care
While components may be common, each one of our customers and their operations is unique and so we work to the beat of their drum.
We recognize that every operation has its own unique set of objectives. Not every site will operate a 10-hour day. Some of the customers we support run their CDE plant 24/7. CustomCare exists for this very reason. We're here to make sure every plant is delivering for our customers, meaning we're available any time, day or night.
Our Customer for Life ethos guides us, underscoring our commitment to taking preventative measures to enhance productivity, maximize uptime and boost profitability.
It's indispensable for the customers. It's also a great source of reassurance that we measure our success and impact through lens of our customers and what we can support them to achieve.
This is only the beginning
Ours is an industry that operates in tough terrain and through harsh conditions, but with the right support and investment in new plant equipment can be protected – its performance guaranteed – and facilitate a more profitable future.

With CDE, once you buy the plant we're not done. Quite the opposite. This is the beginning, the point at which we begin to co-author the next chapter together. We continue to take care of the plant through its entire lifecycle.

Our customers' success is our success and that's what keeps us focused on making sure they are supported, equipped and their solution maintained to continue producing the premium materials that their customers demand.

We will be in attendance at CONEXPO-CON/AGG 2023 in Las Vegas, Nevada between 14 and 18 March where the team will be located at booth C30269 (Central Halls 3-5 ) in the indoor exhibition area.

Customers including Our Recycling Corp from New York, Repurpose Aggregates in Maryland, Posillico Materials LLC. from Long Island, and GRT in British Columbia, Canada, will join CDE during the show, delivering presentations and sharing insights into the washing process.

;