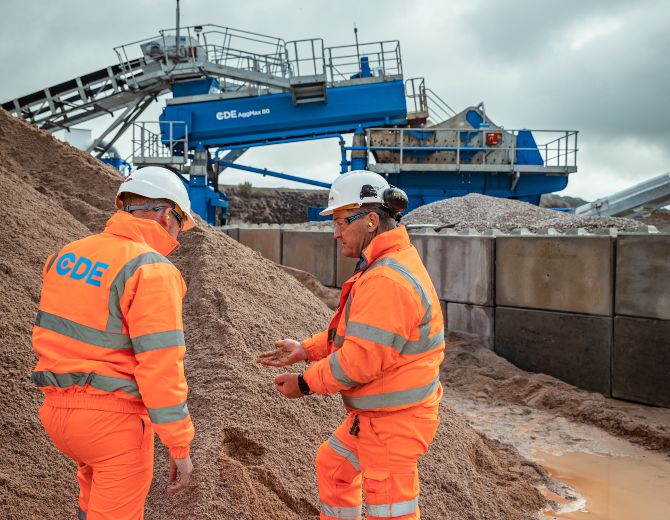 The foundations for our culture
We built our business for everyone's benefit, not just a few. Thinking globally and having the vision to help make the world better is at our company's core.
Our commitment to progress encompasses the people we choose to work with us. We are an international company with a global mindset—we choose to embrace everything that means. That's why CDE welcomes, supports, and celebrates every gender, ethnicity, culture, belief, ability, and experience level—in short, every person.
We have a team of people dedicated solely to cultivating a culture in which our employees can thrive. Our 4 values are the foundations for this culture and help guide us in everything we do.
They are:
Believe it Possible
Do it Right
Elevate Each Other
Create Excitement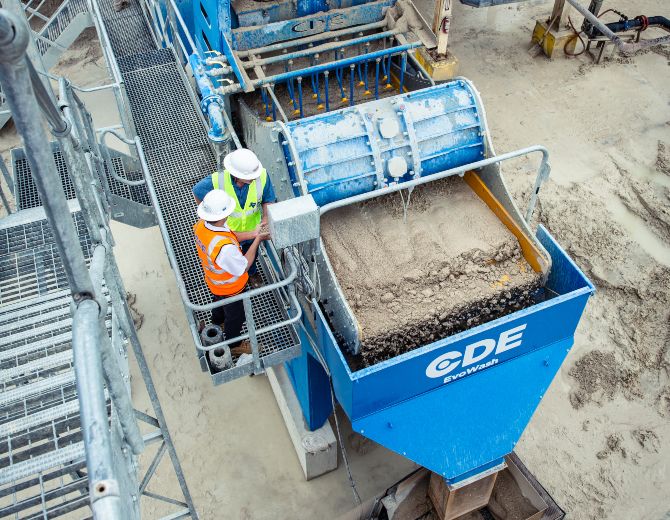 Believe it Possible
We are CDE—a company with an unapologetic optimism and relentless can-do spirit. We pride ourselves on solving some of the most difficult global challenges within the natural materials processing and waste recycling industries. We create platforms for innovation and improvement, and we always strive for better.
We are immensely proud of our teams who challenge each other, don't give in to cynicism and always care enough to fight for better. We ensure that our teams have the freedom to make choices that benefit our customers, our business, and our planet.
Do It Right
At CDE, we are committed to finding the best possible solution, not the easiest. Our team is passionate, hard-working and care deeply about our customer's challenges.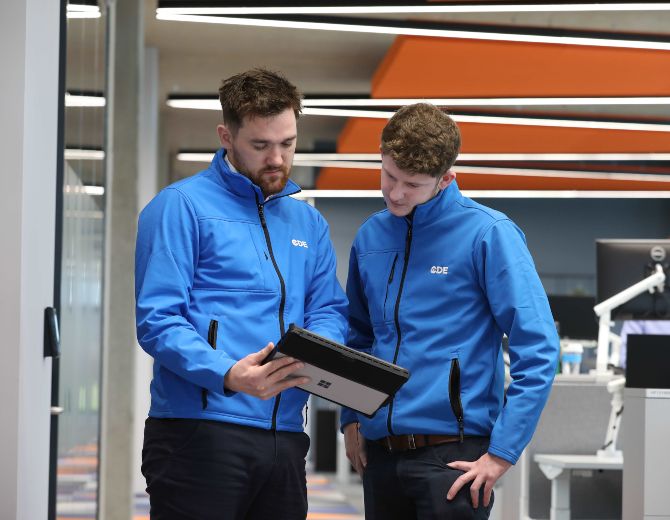 Elevate Each Other
We value our people, their wellbeing, and their professional development. Some examples of how we put our Elevate Each Other value into practice are:
Making Health & Safety a priority.
Providing Mental Health First Aider training to a number of employees to prioritise employee wellbeing.
Holding 'Wellness Days' that focus on mechanisms to help alleviate any feelings of stress, pressure, or anxiety.
Providing our employees with learning and development opportunities that help them thrive.
Cultivating a culture where our team trusts, respects and supports each other and can communicate openly and honestly.
We understand people work to live and do all we can to support the life of the communities that support us. We invest in hundreds of ways to lift everyone up and ensure our communities thrive- find out more about our charity partners, our volunteering scheme and sponsorships here.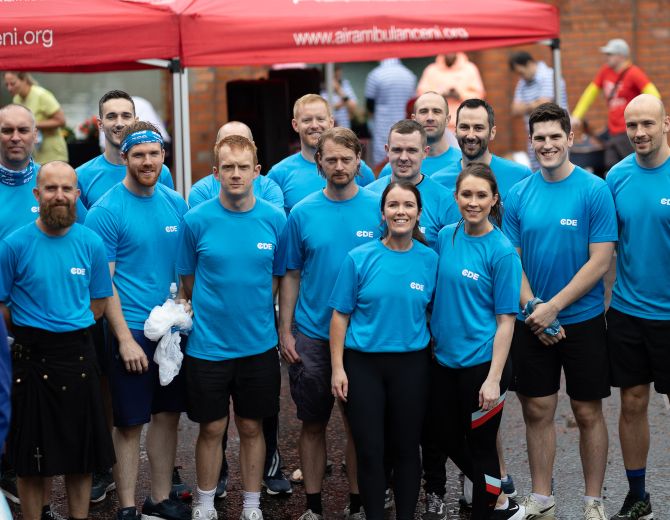 Create Excitement
We're a proud promoter of our people, we see and appreciate our employee's hard work and celebrate their successes. Our health and benefits package, working practices and a work environment that values fun all ensure that our teams can achieve a work-life balance and get excited about working at CDE.

Creating excitement for us is also about celebrating our customers – we are proud to provide solutions for some of the most innovative companies around the world who are truly making a difference to their communities and the environment.

;