Meet CDE at bauma 2022
Bauma 2022 takes place from 24 - 30 October in Munich, Germany, and this will be the 33rd edition of this world-leading event. 2022 promises to be another big year for the company as we prepare to showcase our latest wet processing technology to the global market.
We last attended bauma back in 2019 as the event welcomed over 500,000 visitors from 219 countries, and the CDE team will once again be on hand to meet the needs of visitors from all over the world at bauma 2022. With teams based across the world serving 5 strategic regions, our team of wet processing experts will be on hand to discuss your equipment needs and material challenges.
Keep up to date with CDE at bauma 2022...
Keep up to date with the latest news and information around our attendance at bauma 2022 by signing up for our newsletter below. Be the first to hear about our new products that will be showcased at bauma, and get insights from our team, ahead of this great event.
Learn more about our bespoke wet processing solutions by scheduling a meeting with our team at bauma 2022 by completing the booking request form.
View Our Latest Waste Recycling Projects in Europe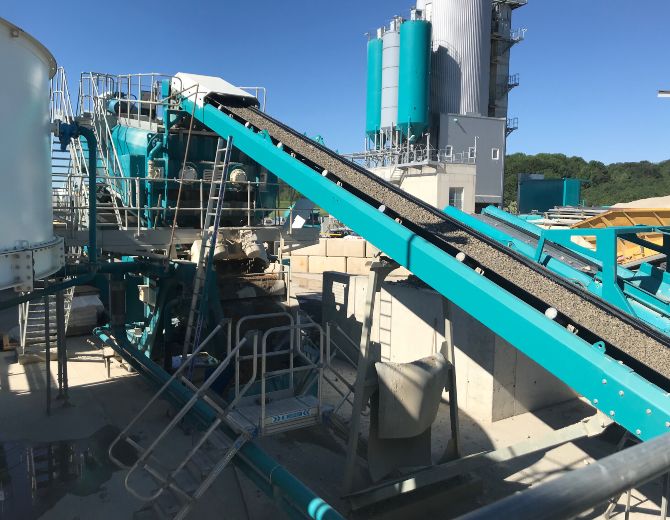 Orllati
Switzerland
Material Contaminated Soils
Output Sand | Aggregates | Filter Cake
80tph state-of-the-art contaminated soil washing plant for concrete production.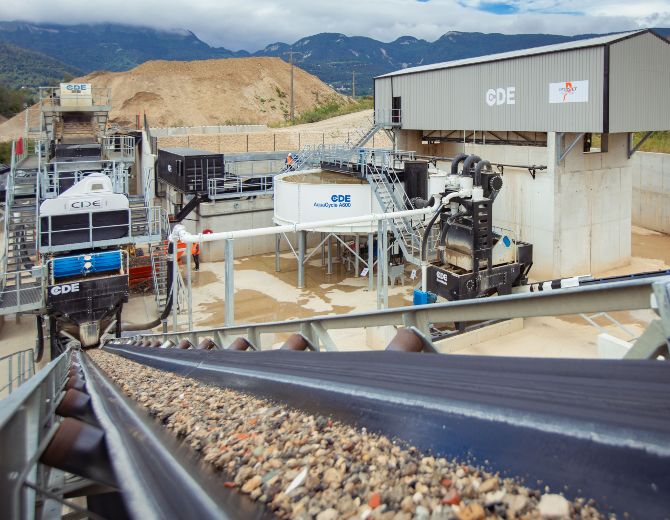 Pelichet Albert SA
France
Material C&D Waste, Excavation Waste, Non Hazardous Soils
Output 1 Sand | 3 Aggregates | Filter Cake
End Use
Readymix Concrete,
Drainage Products
New 160tph custom CDE plant will help Pélichet Albert SA to divert up to 200,000 tonnes of inert construction and demolition waste from landfill sites every year.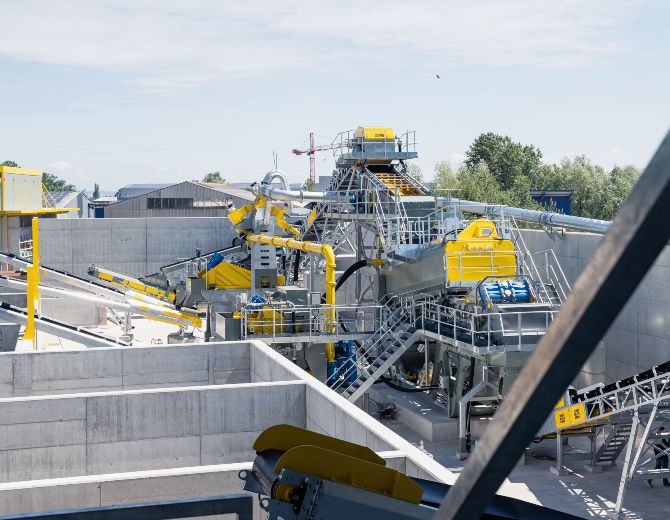 WALO AG
Switzerland
Material C&D Waste, Railway Ballast, Excavation Waste
Output 2 Sands | 5 Aggregates
End Use
Concrete Production,
Road Production
Passionate about driving towards a Circular Economy model, WALO AG installed a 200tph first of its kind excavation waste and railway ballastrecycling plant in Switzerland.