Conhur has invested in a purpose built, state of the art plant for dredging and dewatering projects throughout Australasia.
Material
Digester & Tank Cleaning
End Use
Compost Additive
Pipe Bedding
Bio Solids Generation.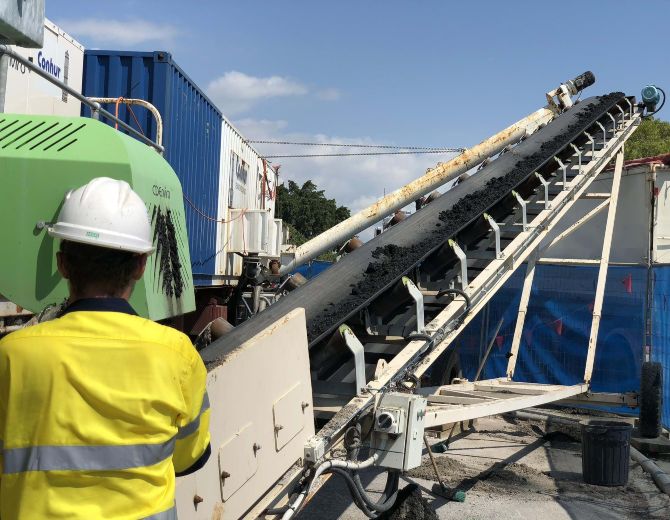 THE CHALLENGE
Since commencing operations in 1999, Conhur has successfully executed contracts for wastewater and water enterprises, along with large construction and industrial companies in Australia and New Zealand. Conhur specialises in digester cleaning and the dewatering of lagoon sludges.
Conhur needed a solution that would increase their efficiency to process waste and restore operational capacity in anaerobic digester tanks. They had to manually remove sands and grits from the tanks, often with the support with the added expense of cranes and lifting equipment.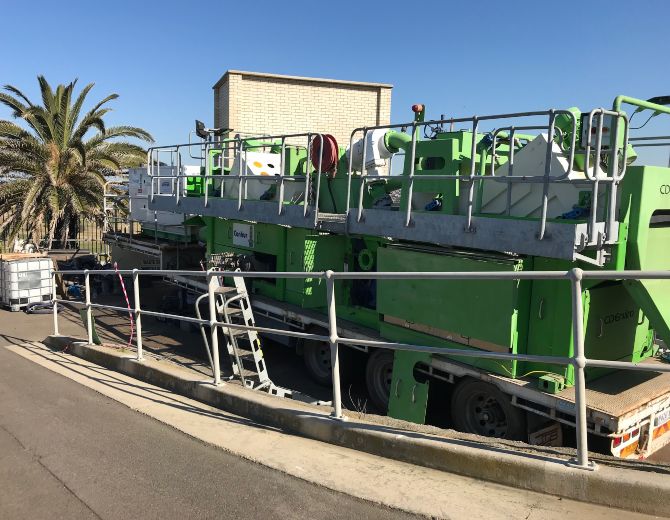 THE SOLUTION
Conhur sought new equipment that would provide a solution to addressing their tank cleaning problem and they were introduced to the D:MAX solution.
The D:MAX is a mobile screening and classification system which efficiently removes grit, rag and troublesome solids from waste streams. Solids removal and dewatering of the material reduces waste volumes and ensures any waste going to landfill is drier and easier to manage. The D:MAX system can adapt to accommodate surges and variations in feed material.
The D:MAX offers a reduction of up to 90% in disposal costs by reducing the volumes of waste going to landfills and reduces transport costs.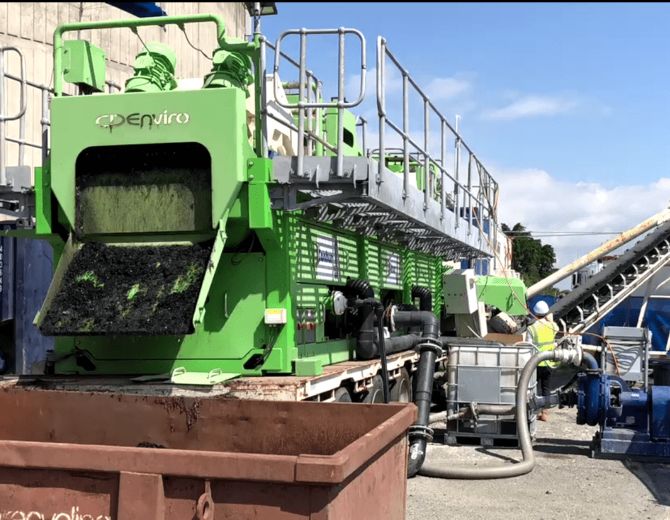 THE RESULTS
The D:MAX has improved efficiency and throughput at Conhur by removing rag and grit from anaerobic digesters, making cost savings for Conhur's clients, protecting upstream processes and maximises the benefit to the environment, delivering an 80% reduction of waste to landfill.
Recovered grit has become a value-added product for Conhur such as becoming a rich soil nutrient or composting additive, used for backfill, pipe bedding, and the biosolids can be used in biosolid applications.
"With the D:MAX operational now, it has improved our throughput and allows us to separate our flows. Originally, when we were pumping straight to the balance tank, we were only able to process 1 truckload per day, now with the D:MAX, we can fill 3-4 truckloads per day. We also no longer need to manually clean out the tanks which have allowed us to process tanks four times faster than before. This has allowed us to win more contracts and reduce costs for our customers."
You May Be Interested in These Projects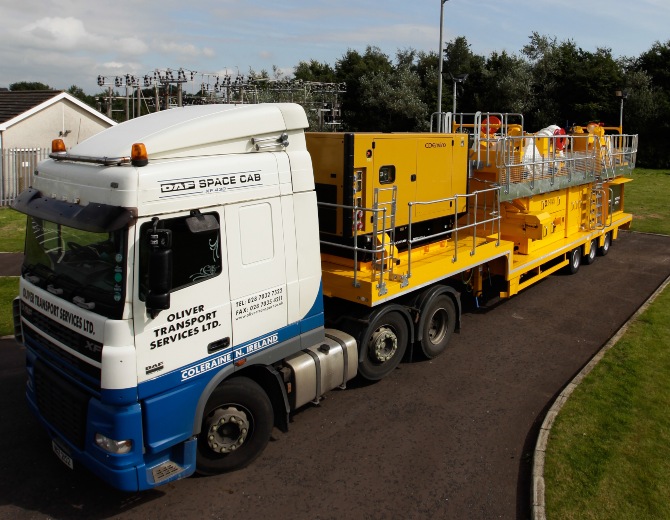 MTS Cleansing
England
Material Sludge Dewatering
Output High Quality Sludge, Grit & Rag
Installation of three D:MAX mobile classification units helps MTS Cleansing lead the way in liquid waste cleansing.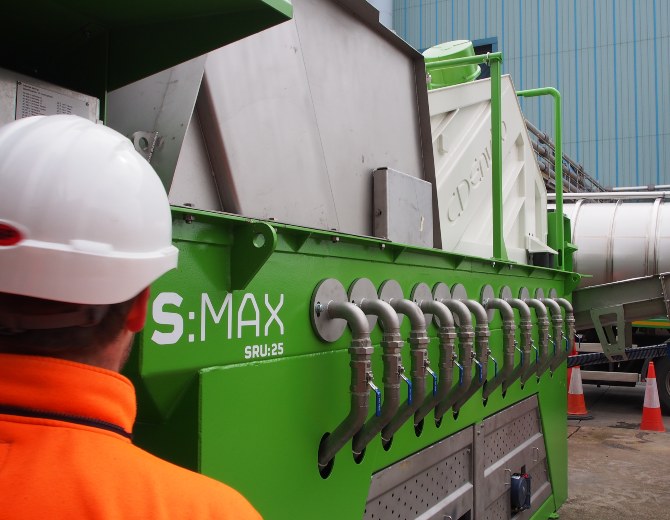 Northumbrian Water
England
Material Sludge Dewatering
Output High Quality Sludge, Grit & Rag
A solution to grit problems: A case study in partnership with Northumbrian Water.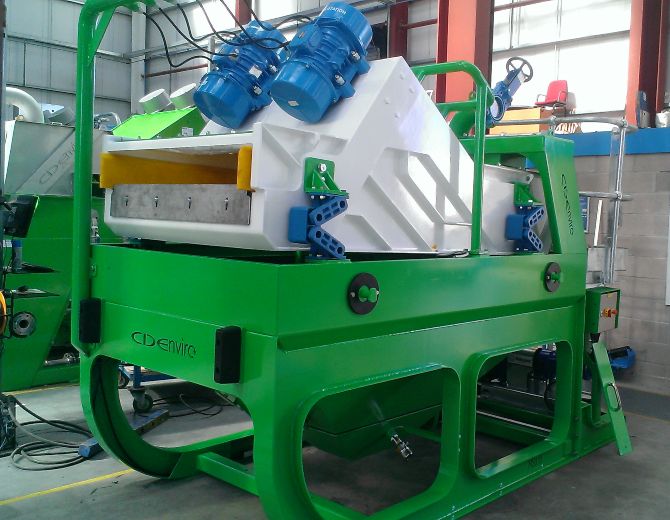 Granville Ecopark

Northern Ireland

Material Sludge Dewatering

Output High Quality Sludge Products

End Use

Anaerobic Digestion,

Soil Fertiliser

Granville Ecopark uses MSU:10 sludge screening technology to remove residual plastics and produce high quality sludge

; ;