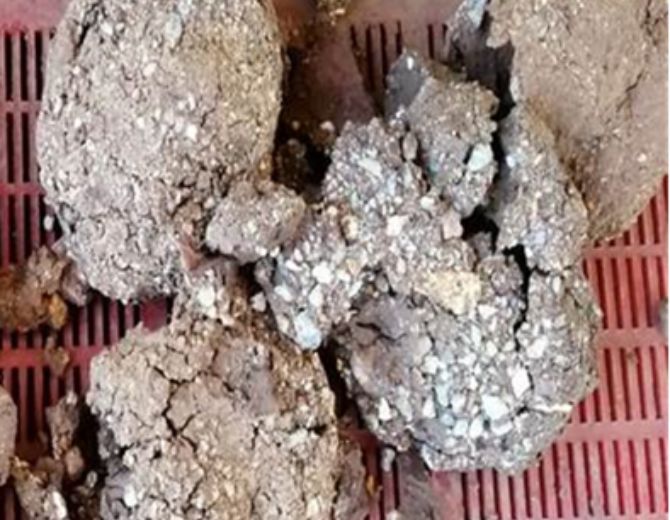 Sustainable Mining Solutions for Diamond Processing
We supply a range of equipment that can be applied in diamond mining operations and these plants will typically include the following processing phases:
Primary screening
Scrubbing
Fines removal & management
Primary water treatment
Tailings waste management
The Diamond Mining Process
The diamond mining process begins with the screening of your raw feed material to remove the minus 6mm fraction while the 6mm to 100mm material is delivered to the scrubbing phase. This material is then subjected to severe scrubbing & attrition to break down clay contamination and remove organic material and other lightweight contaminants from your feed material. This scrubbing phase is typically done using four tactics – rotary barrel scrubbers, Logwashers, high-pressure washers, and attrition cells.
Fines Management
The minus 6mm fraction is delivered to the fines management phase where the inclusion of our customised hydrocyclone configuration enables the removal of the minus 63 micron fraction while the +63 micron to 6mm fraction is dewatered on our high-frequency dewatering screens.
Wastewater from the screening and fines management phase is delivered to the primary water treatment phase where 90% of process water is recirculated to your processing plant, minimising the volumes of fresh water required in your operation.
Eliminate Tailings in Your Mining Operations
The settled sludge from the wastewater management stage can then be delivered to a filter press which will eliminate the requirement for tailings dams, making your mine operation a much safer one.
You May Be Interested in These Projects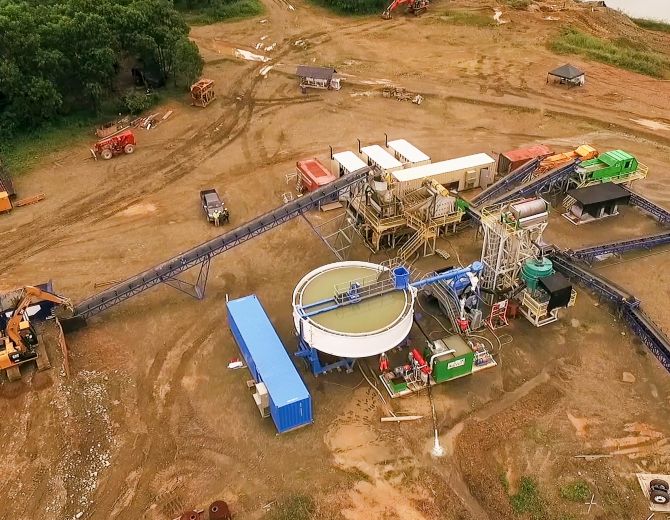 AuVert Mining Group
Condoto, Colombia
Material Other Minerals & Ores, Alluvial Gold
Output Alluvial Mining of Precious Metals
End Use
Precious Metals
Land Rehabilitation
Precious metals industry and & returned land in a suitable condition for agricultural purposes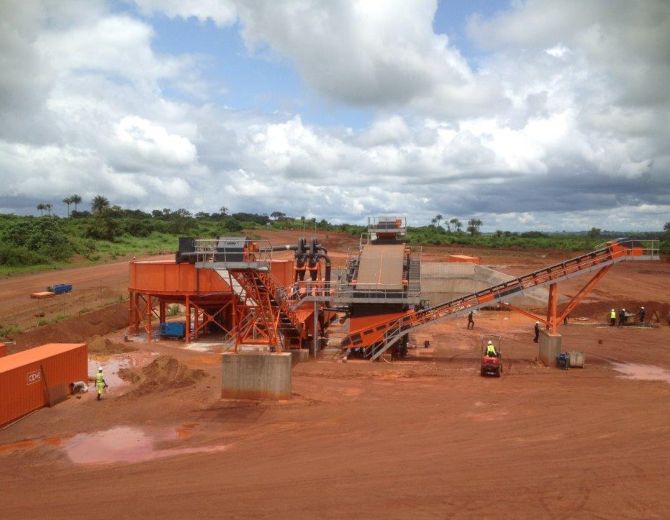 Bellzone
Guinea
Material Iron Ore, Other Minerals & Ores
Removing contaminants from low grade fines stock helped Jersey based mining company Bellzone, consistently achieve +58% Fe, minimising waste and increasing yields.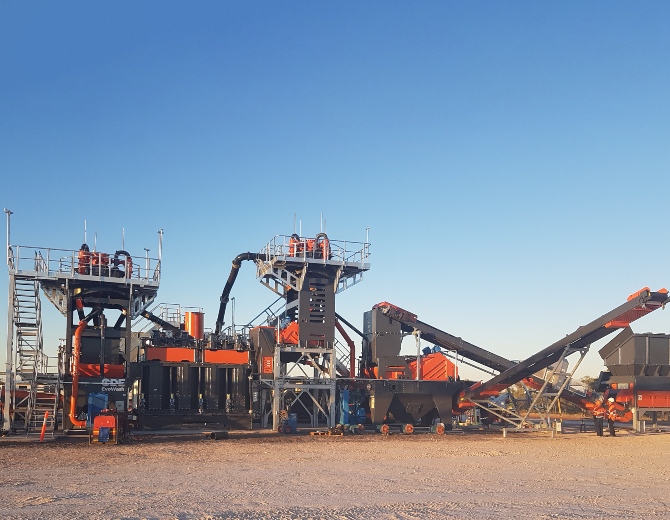 Centrex Metals
Queensland, Australia
Output Premium 35% P2O5 | Ultra-low Cadmium Phosphate Rock Concentrate
State-of-the-art 70tph wet Processing Plant that will produce phosphate concentrate, a sought after commodity in the agricultural industry.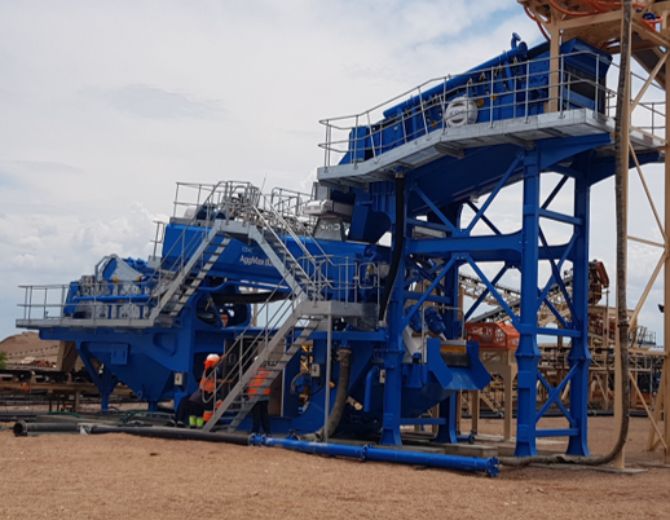 Improve Your Diamond Recovery
Our unique approach to the design and delivery of your diamond processing plant has a number of key advantages, including:
Custom design – a tailored turnkey processing system built according to your feed material, your final product specifications, and your capacity requirements.
Flexibility & modularity – our diamond processing solutions are designed as modular components or individual building blocks to ensure a synergy is created between all individual pieces of equipment.
Durability – our use of the highest quality components maximises plant productivity, availability, and plant life.
Ease of maintenance – maximising plant production with full walkway access to all maintenance points for essential plant inspection and maintenance, maximizing productivity.
Ease of control – we will design, install, and commission your plant and ensure the efficient integration of all the required equipment to deliver maximum plant efficiency.
Rapid set-up – our solutions are pre-wired, factory built and tested to get you up and running in the shortest time possible.
Talk to our team of washing experts today to see how we can help you with your diamond processing challenges.

LET'S TALK

; ;