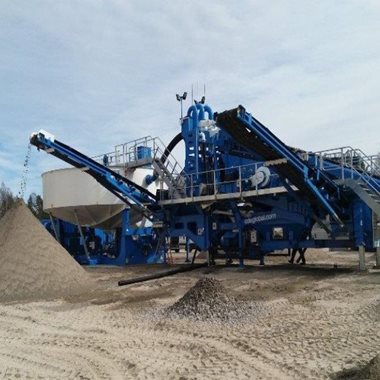 PORTABLE WET PROCESSING SOLUTIONS
ULTIMATE FLEXIBILITY WITH REMOVABLE BOGIE AXLES
Designed for maximum ease of transportation and to transform your operations, the Mobile Plant 'on wheels' is built for maximum return on investment & portability to different sites. The compact and mobile wet processing solution has removable bogie axles to ensure stress-free, quick relocation as you move from one pit to another.
PERFORMANCE & EFFICIENCY
Complete and mobile solution with five processes on a small, portable footprint – from plant feed hopper to stockpile conveyor.
As with all our washing solutions, the mobile wash plants offer you sharp control over your silt cut point through our cyclone technology. This reduces the loss of quality fines to your settling ponds, maximizing product yield and minimizing operational costs.
Transfer point technology delivers material to the centre of the integrated conveyor for efficient transfer to stockpile. Rubber lining at every feed and impact point offers superior protection for your mobile plant.
The mobile wash plant features our patented Infinity screening technology and an electric control panel with in-built wiring as standard.
THIS IS HOW WE DO IT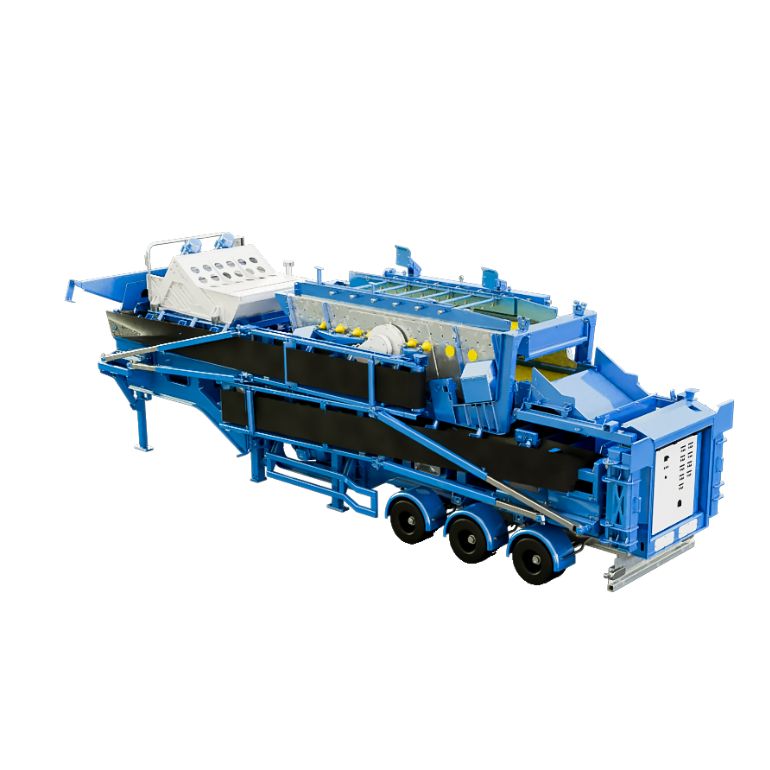 TECHNICAL SPECIFICATIONS ON THE CDE MOBILE SAND WASH PLANT ARE OUTLINED BELOW:
Mobile Plant

Model

Standard Dimensions including Hopper (height/width/length (mm))

Standard Power Consumption (kW)

Total Water Requirements (m3/hr)

Maximum Feed Capacity (t/h)

Maximum Sand Capacity (t/h)

E2

7350/ 18000/ 24700

73

200-250

250

70

E2X

88

300-350

100

E3

77

200-250

70

E3X

86

300-350

100

E4

84

200-250

70

E4X

99

300-350

100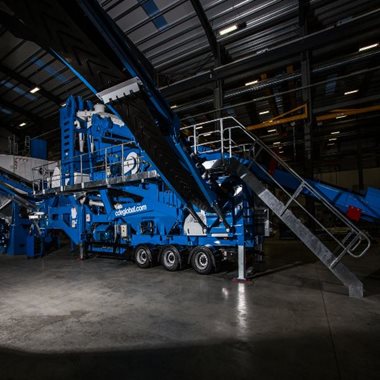 PATENTED TECHNOLOGY
Infinity Screens™ D-Line/P-Line: Trilogy side walls - GB 2505483, US 9643115, CA 2882997 & EU 2890505,
U-Span cross members - GB 2515489
M2500 Mobile Washing Plant: Jet pump technology - GB 2523657, US 9764330 & EU 3090819, Swinging pump access - GB 2524294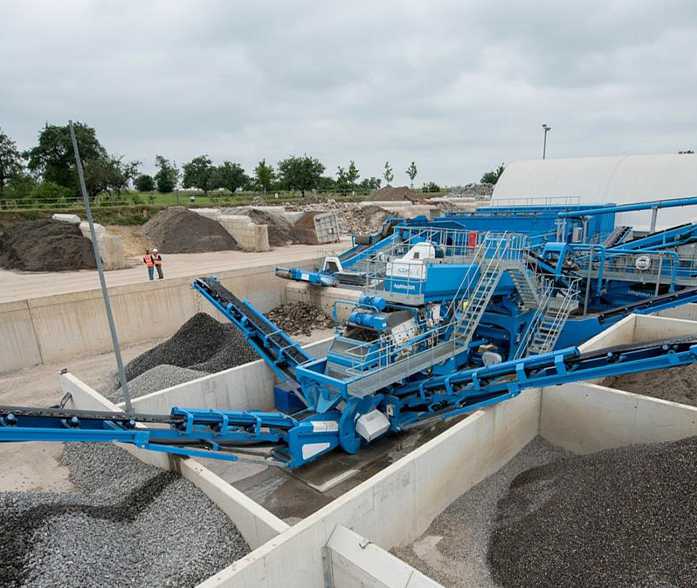 ; ;