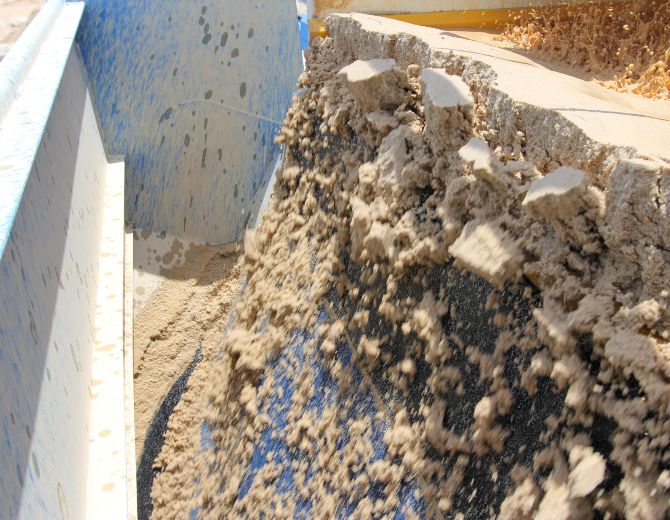 ELIMINATING THE LOSS OF QUALITY FINES TO YOUR SETTLING PONDS
Most traditional sand washing machines are robust in nature but are not always optimised or capable of recovering all of the valuable material during processing. Fines can be lost during the process and result in settling ponds filling up with valuable material that needs to be reprocessed later, pushing up operating costs and reducing yields.
CDE's Ultra Fines Recovery solutions (UFR) offers an efficient alternative to sand screw and bucket wheel systems, it separates and retains an optimal amount of fines from the waste water or slurry before it is directed to settling ponds, extracting maximum value from materials washing processes.
Fines recovery the CDE way
CDE's EvoWash™ solution uses hydrocyclone technology to make the cut and even the smallest fractions are recovered and processed - operators recover +400 mesh/ 40 micron fines that are processed and stockpiled as a dry product ready for market.
The EvoWash™ can be integrated with traditional plant processing equipment to recover valuable sand overflowing the weir of screws or bucket wheels before discharging fully processed slurry into the pond along with the unwanted silt. Or as a stand-alone solution, the EvoWash™ can be fed silt and sand from the dredged or dug up pond to separate and re-process fines and reject silts in the pond.
CDE's fine sands recovery:
Reduces the loss of saleable fines to settling ponds
Guarantees big savings on maintenance and excavation costs
Increases yields to maximize profit per ton
Reduces production costs from processing recovered fines
Removes unnecessary health & safety risks
And helps produce a higher quality product.
You May Be Interested in These Projects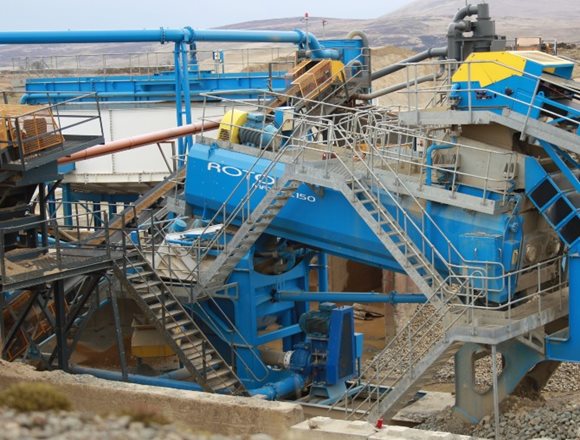 Creagh Concrete
Northern Ireland
Material Sand & Gravel, Claybound Aggregates, Limestone, Crushed Rock
Output Washed Sand & Aggregates
End Use
Concrete Blocks,
Readymix Concrete,
Construction Products
An upgrade of the existing washing plant at Draperstown Quarry has released four million tonnes of material and extended the life of the quarry by ten years.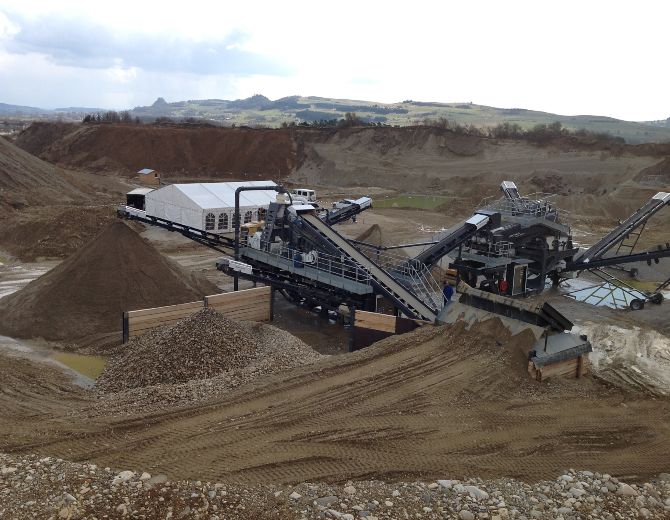 Kieswerk Kohler GmbH
Germany
Output 0-2mm, 0-4mm, 4-8mm, 8-16mm and 16-32mm
End Use
Concrete Production,
Cable Sand
Installation of a CDE M2500 mobile washing plant enabled Kieswerk Kohler to process 100tph while addressing excess fines issues and developing new product.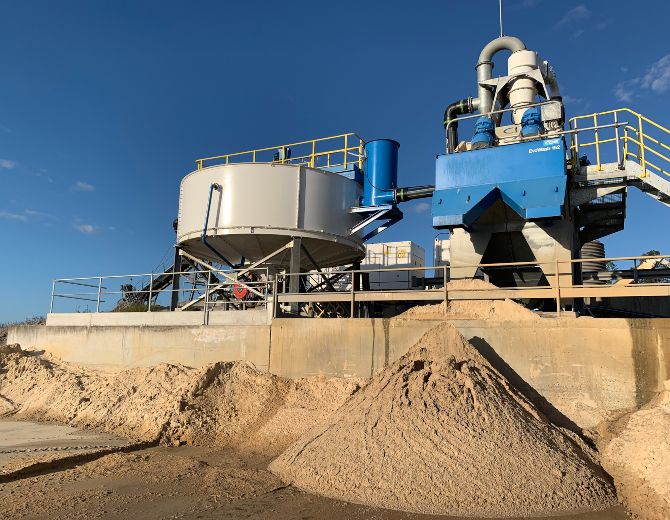 McLennan Earthmoving

Australia

Material Mine Tailings, Sand & Gravel, Manufactured Sands

Output Washed Sand & Aggregates

End Use

Concrete Production,

Construction Products

McLennan Earthmoving significantly reduces downtime with the addition of an AquaCycle 200.

; ;