OUR PURPOSE IS TO CREATE OUR BEST WORLD, A TON AT A TIME.
Together with our customers we are diverting millions of tons of material from landfill, protecting sands in areas where natural reserves are in decline and enabling production to happen closer to markets.
We are minimising environmental impact. We are creating game-changing solutions. We are prioritising people and the planet.
We Are CDE. Engineered For You
We empower our customers to transform waste into valuable resources through innovative co-creation, laying the foundations for the circular economy.
We help our customers maximise their natural resources in the most sustainable way possible – with greater efficiency and less waste than ever before. Our unparalleled speed and scale are down to our proximity to our customers and our deep understanding of their challenges. Our track record of proven solutions consistently meets our customers' needs precisely, operating in challenging environments from the Arctic to the Equator.
Wet processing is our sole focus –our experience and expertise is unmatched in this field.
Every day, in everything we do, we strive to do it right. We want to be the best at what we do and deliver the maximum benefit for our customers. We pull together, as a team, in pursuit of this common cause. Our "Customer for Life" mentality fortifies each of our projects, with CDE engineers delivering continuous, limitless support.
Our History
Take some time to learn more about our journey to creating our best world, a ton at a time.
2023
Our new Australasian HQ is opened in Brisbane, and we grow our team in Europe by opening a second premises in Linz, Austria. We're named a Deloitte best managed company for the 15th consecutive year and the North American team promote our recycling capabilities at ConExpo 2023.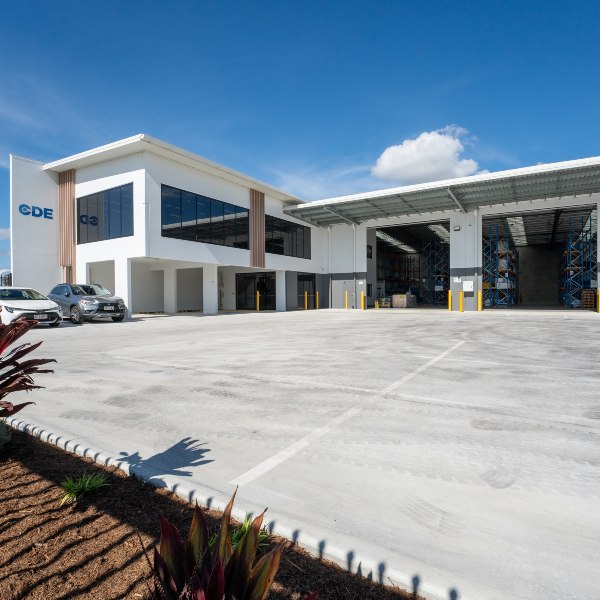 2022
CDE celebrates 30 years in business. 30 years of industry-leading proven solutions in over 100 countries across the world.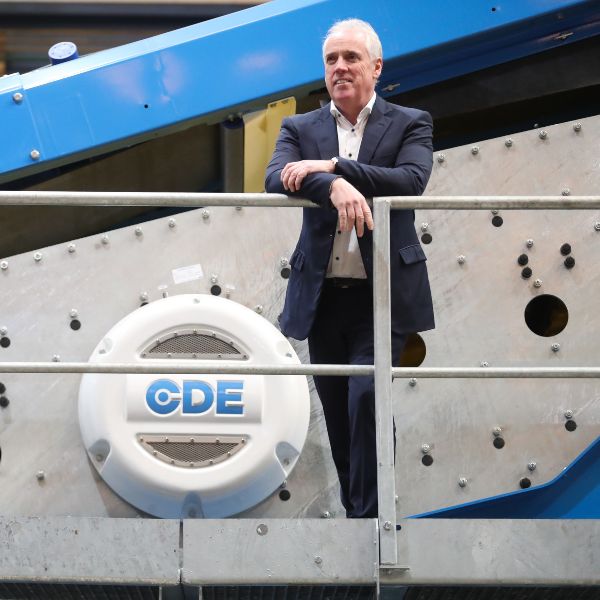 2020
The company restructures under parent company CDE Group Holdings. New appointments are made to the Board of Directors with Marc Jennings appointed as CEO. The next five-year strategic vision is defined for 2025 - to create our best world, a ton at a time.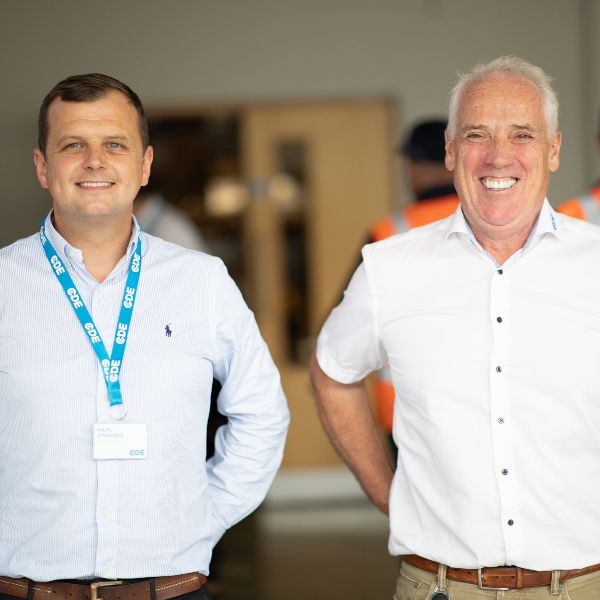 2019
CDE takes up residence in the new, state-of-the-art headquarters in Cookstown. This new, global centre of excellence can accommodate over 400 people, including the world's largest engineering team dedicated to wet processing technologies. We also open a new European headquarters in Graz, Austria.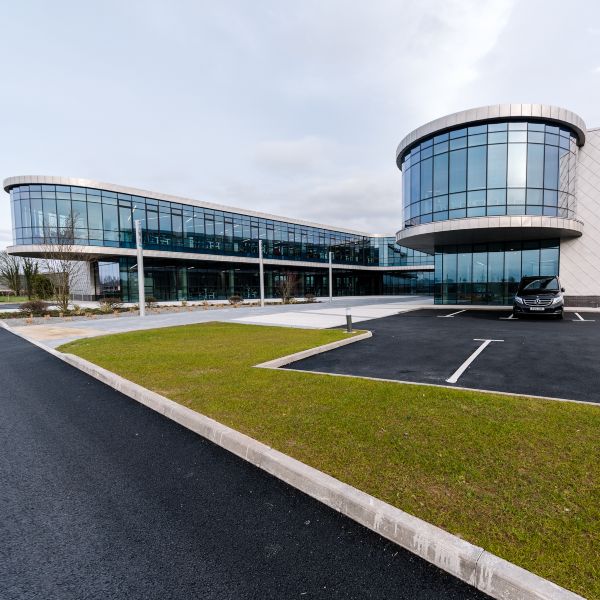 2018
CDE's global growth continues as the company opens our new North American headquarters in Cleburne, Texas and acquire a world-class manufacturing facility from Caterpillar in Monkstown, Northern Ireland. The new facility stretches over 300,00 sq feet and is well-equipped to fabricate complex equipment.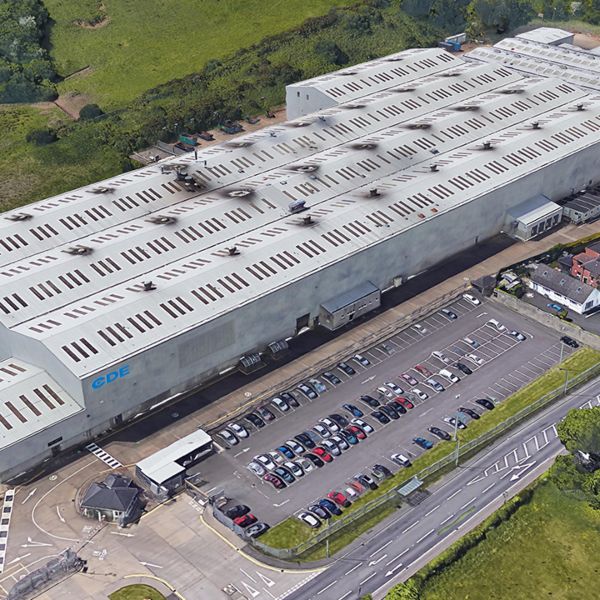 2017
CDE celebrates 25 years of helping customers get the most out of the material they process. Our team grows by over 100 people and work begins on new headquarters in Cookstown, Northern Ireland. CDE win a host of prestigious awards, including Deloitte's 'Best Managed' company for the 10th consecutive year.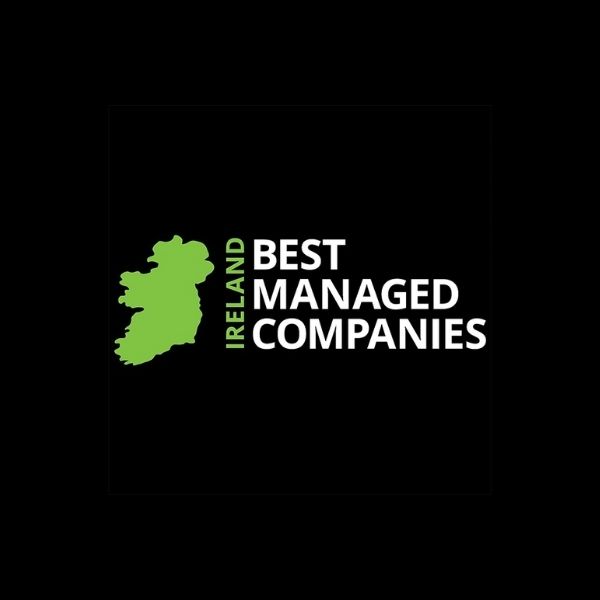 2016
CDE extends production and assembly facility in Northern Ireland, providing a 32% increase in production capacity.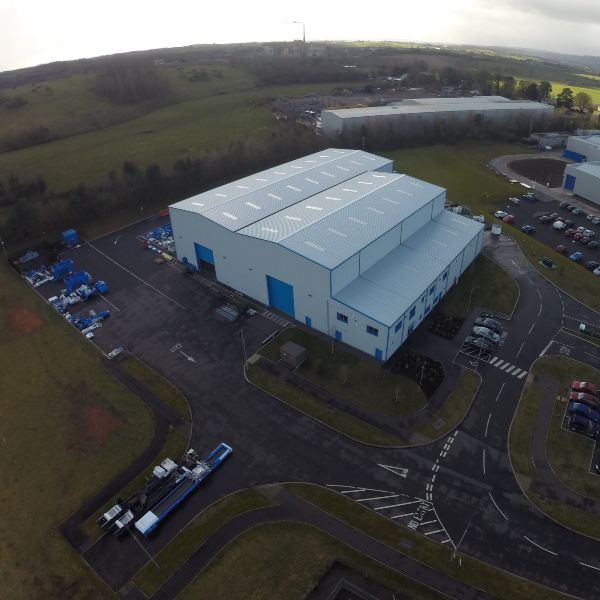 2014
CDE Global Inc. is incorporated in Cary, North Carolina as we grow our presence in the USA and Canada. We also make our debut at ConExpo in Las Vegas where the M4500 modular wash plant receives its global launch.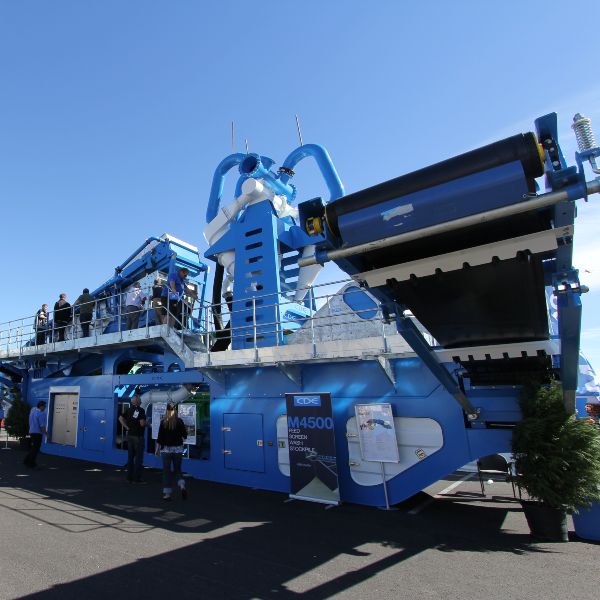 2013
Arlene Foster, Northern Ireland's Minister for Enterprise, Trade and Investment, officially opens CDE's new production and assembly facility in Cookstown. CDE represents the UK in the European Business Awards.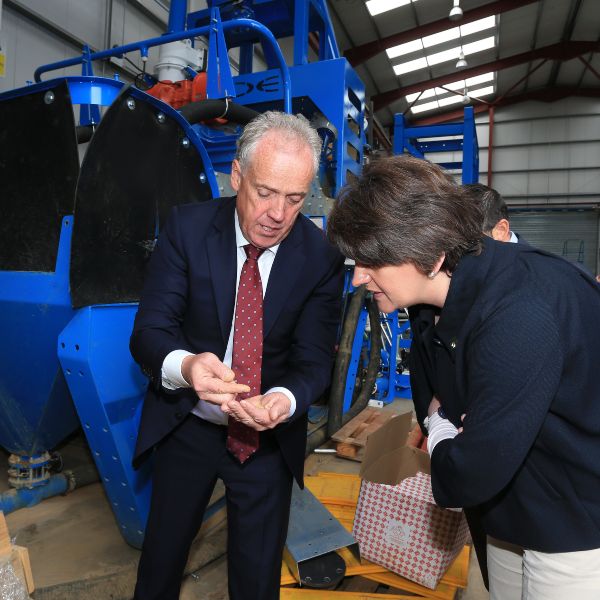 2011
New appointments join CDE Global's Board of Directors and CDEnviro is established.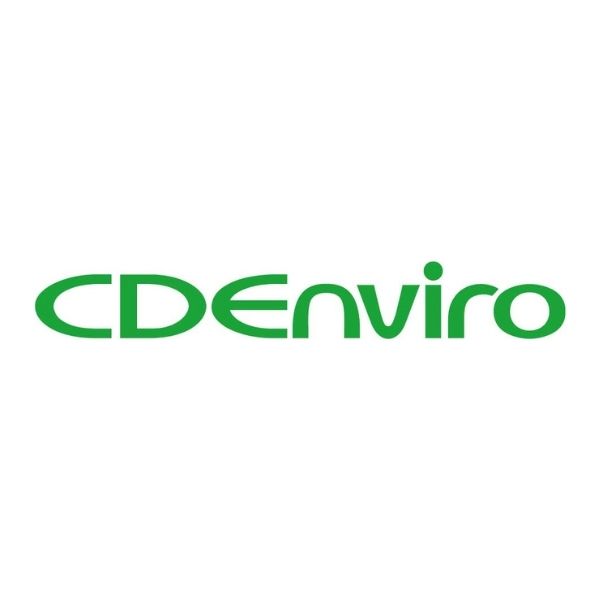 2010
CDE Ireland Ltd changes its name to CDE Global to reflect the increasingly international nature of the business.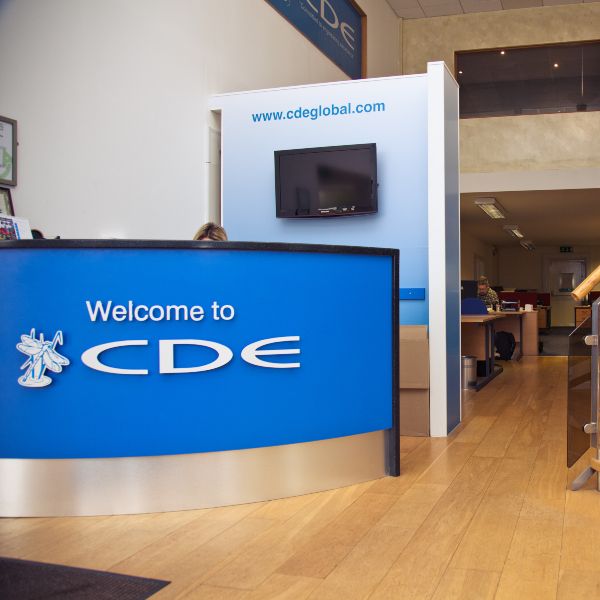 2008
Work finishes on a new production, assembly and quality control facility at our global headquarters in Cookstown, Northern Ireland.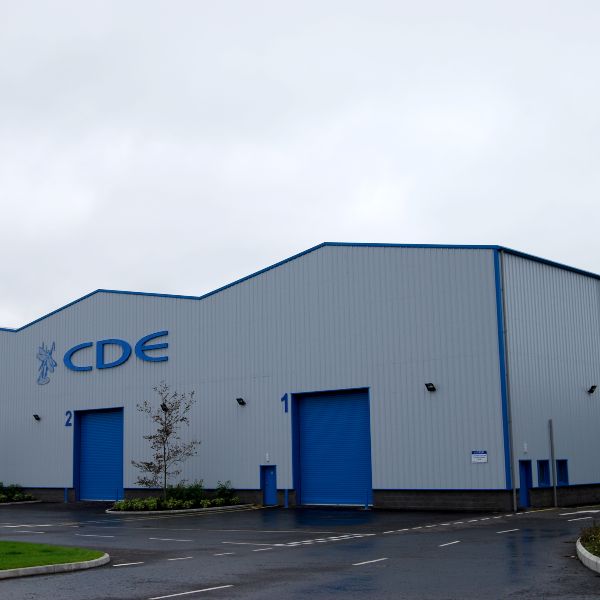 2006
CDE wins the contract to build the world's largest sand washing plant for QPMC in Qatar.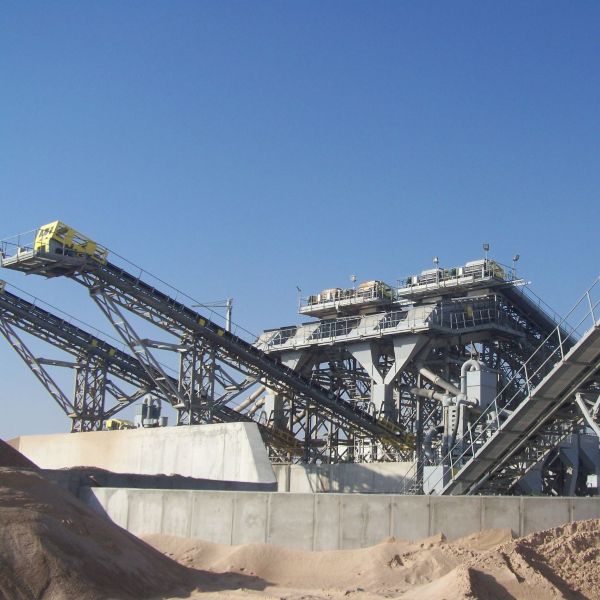 2000
The CDE team continues to grow and the company goes from strength to strength as CDE Ireland Ltd is established.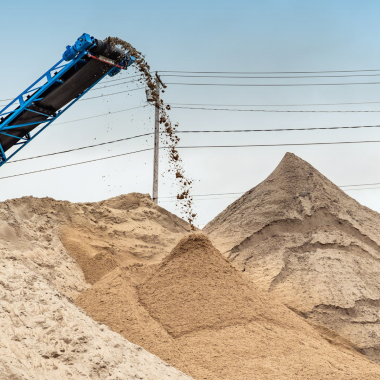 1992
Convery Design Engineering (CDE) is founded by Chairman, Tony Convery, who had a vision to optimise the world's resources.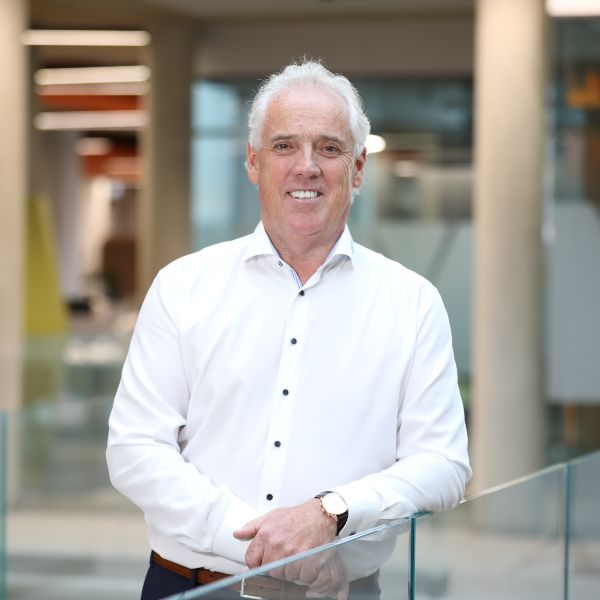 A Global Footprint
CDE operates across five strategic markets with dedicated teams in each market on hand to deliver proven solutions and aftersales support for our customers.
Our headquarters in Cookstown, Northern Ireland, is home to the world's largest campus dedicated to the wet processing industry. All our equipment is pre-wired, assembled and factory tested in our manufacturing facilities in Cookstown and Monkstown, Northern Ireland. This ensures a faster setup when we arrive on site, so that you are processing material as soon as possible and realising a quicker return on your investment.
Alongside our global HQ, we have offices in the USA to serve our customers in North America; Austria to serve the European market; Australia to serve the Australasian market; UAE to serve the Middle East & African markets, and Brazil, to serve the Latin America market.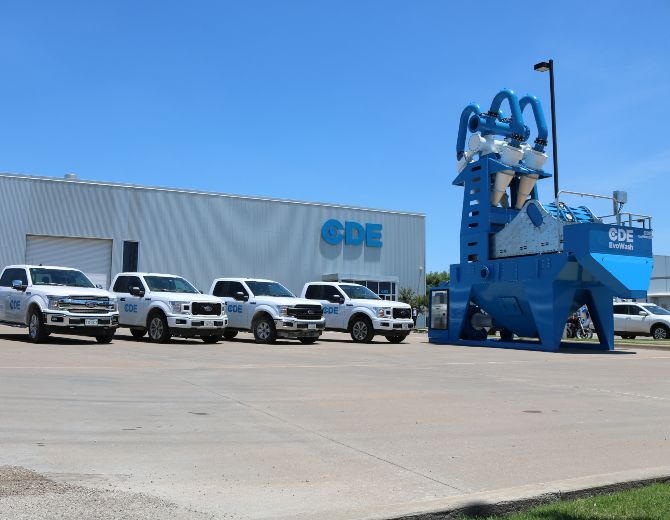 CDE in North America
The CDE team in North America is led by our Business Development Director for The Americas, Darren Eastwood. Darren joined CDE in 2004 after graduating with a master's degree in Mechanical Engineering.
Now, as Business Development Director for CDE in North America, Darren will continue to grow CDE's presence and footprint in the region across all sectors. Darren is supported by Sarah Corr (Vice President) and Joe Teague (VP of Sales) to spearhead our ongoing growth in the region.
Our continued expansion in North America resulted in the opening of our new North American Headquarters in 2018 in DFW, Texas, following several years in the region in North Carolina. The region continues to be a huge focus for CDE, and our team of locally based experts work across the USA and Canada to ensure we deliver the best solutions for our customers.
We stock a huge range of parts and spares in our Texas facility, allowing us to service our customers quickly and easily. With a knowledgeable business development team, dedicated project managers, aftersales & customer support, technical engineers, and installation and commissioning teams in the US & Canada, CDE is ready to help you with your next washing project. We also have several preferred partners spread across the US & Canada, helping to ensure we deliver for our customers.
We are CDE, here for you.
ASSOCIATION MEMBERSHIPS
We are committed to supporting and being actively involved in the development of the industries in which we work. We are members of a number of trade bodies in the USA including:
National Stone, Sand and Gravel Association (NSSGA)
National Demolition Association (NDA)
Association of Equipment Manufacturers (AEM)
Construction Recycling & Demolition Association (CDRA)
California Construction & Industrial Materials Association (CalCIMA)
Texas Aggregates and Concrete Association (TACA)
Pennsylvania Aggregates and Concrete Association (PACA)
Oklahoma Aggregate Association (OKAA)
Ontario Sanda (OSSGA)
Michigan Aggregates Association (MAA)
Get in touch with our team today to see how CDE can help you improve your operational performance.
You May Be Interested in These Projects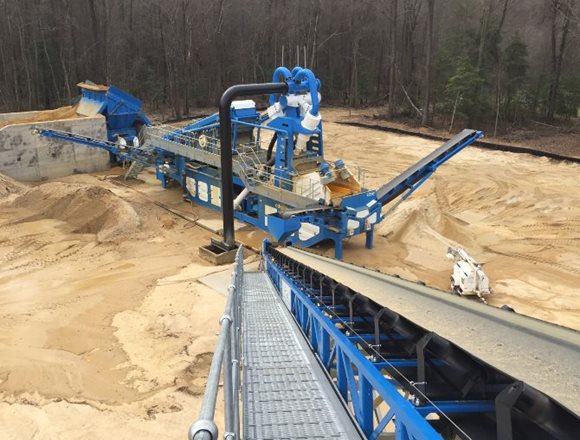 MatthewS Sand & Gravel
North Carolina, USA
Material Crushed Concrete, Sand & Gravel
Output 2 Sands (NCDOT 2S Concrete Sand & a Fine Sand) | 2 aggregates (oversize & ¼" stone)
Matthew Sand & Gravel has eliminated loss of quality fines during their sand washing processes by introducing the M4500 modular wash plant.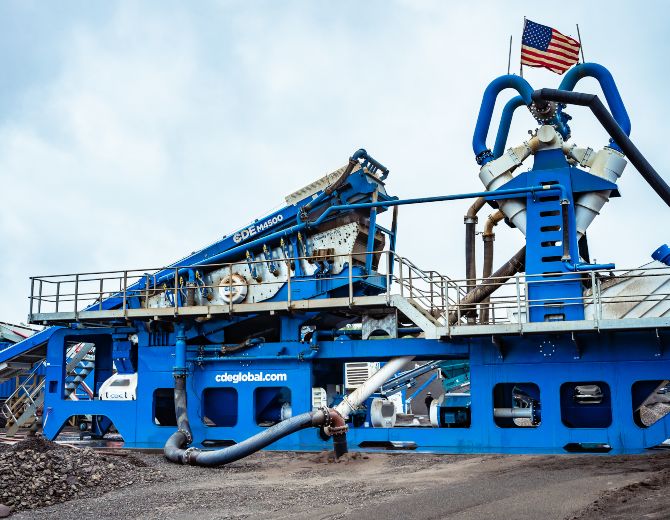 Lindsey Aggregates
New York, USA
Output C-33 spec | Mason sand | Chip products
New markets created for Lindsey Aggregates thanks to the installation of a new CDE custom sand washing system.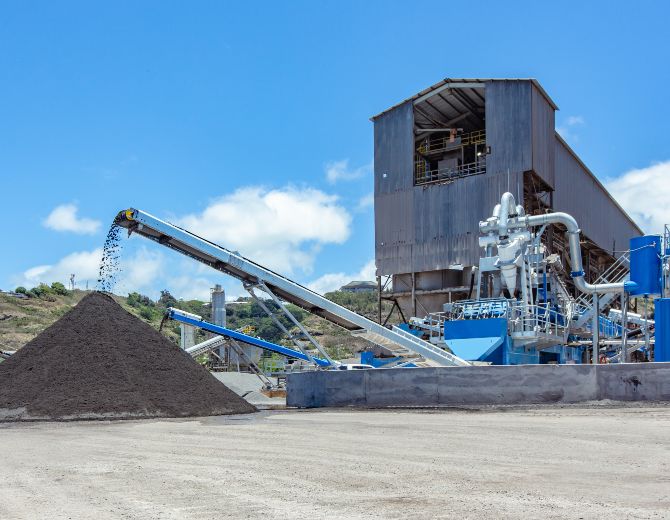 Hawaiian Cement

Ohau, Hawaii

Material Claybound Aggregates, Crushed Rock, Sand & Gravel, Manufactured Sands

Output 3/4 inch minus | 3/8 chip | No.4 manufactured sand

CDE technology maximizes productivity and provides manufactured sands solution for Hawaiian Cement.

Latest from CDE

All of our latest news & events from around CDE Global.

; ;