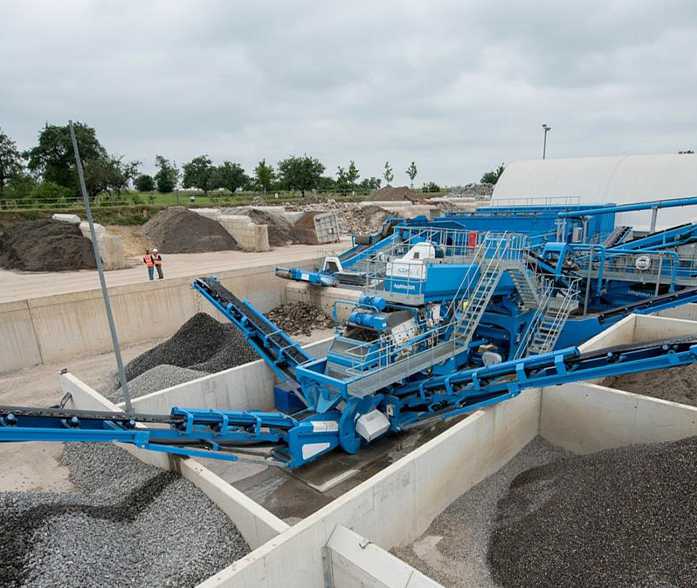 ENGINEERED FOR A CIRCULAR ECONOMY
CDE is pioneering waste recycling to create our best world, a ton at a time.
As the leading provider of wet processing solutions within the waste recycling sector CDE is engineering sustainable solutions for a range of sectors such as construction & demolition waste, excavation waste, contaminated soils, road sweepings, hydro excavation waste, and trommel fines.
Over 20 million tons diverted from landfill every year.
Every year, CDE equipment diverts over 20 million tons of construction, demolition and excavation waste from landfill by transforming that waste into valuable construction materials.
The company also fights the growing problem of contaminated soil with wet processing equipment that removes organics and contaminants such as PFAS, fluoride, chrome, and arsenic, making the soil safe to reuse.
Meanwhile our advanced dewatering solutions are transforming hydro-excavation processes, dramatically reducing liquid waste disposal and operational costs while recovering marketable supplies of high-quality sand, stone, and aggregates.
As well as that, our road and gully sweeping solutions divert up to 99.7% of this waste from landfill, creating sellable products.
The company's advanced settlement, solid separation, and dewatering systems can also recover maximum organics for energy generation, minimize volumes of waste grit, and prevent downstream operational costs for utility companies – such as disposal and transportation.
Through innovative co-creation with customers, CDE's solutions transform waste into valuable resources, laying the foundation for the circular economy.
LETS TALK ABOUT YOUR WASTE
A SELECTION OF WASTE RECYCLING PROJECTS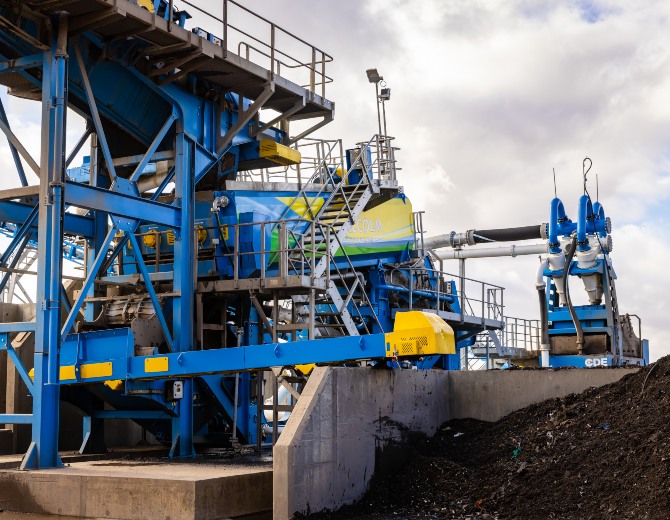 The Malcolm Group
Scotland
Material C&D Waste, Excavation Waste
Output 2 Sands | 3 Aggregates
The plant is being used to process a variety of wastes including arisings from public works contracts and construction, demolition and excavation waste received at the landfill sites operated by the company.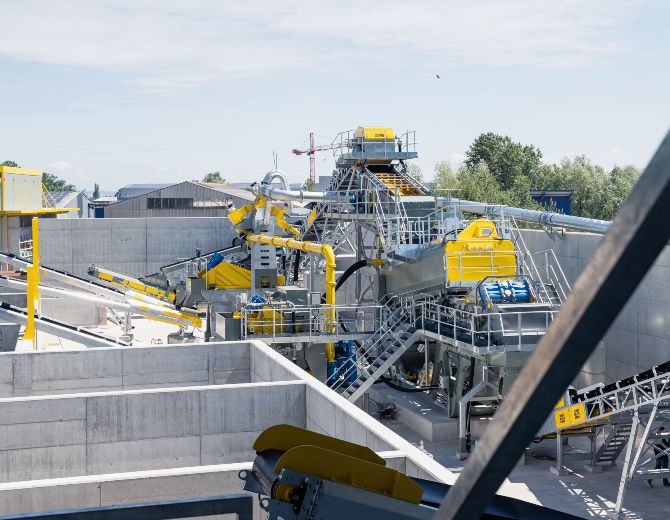 WALO AG
Switzerland
Material C&D Waste, Railway Ballast, Excavation Waste
Output 2 Sands | 5 Aggregates
End Use
Concrete Production,
Road Production
Passionate about driving towards a Circular Economy model, WALO AG installed a 200tph first of its kind excavation waste and railway ballastrecycling plant in Switzerland.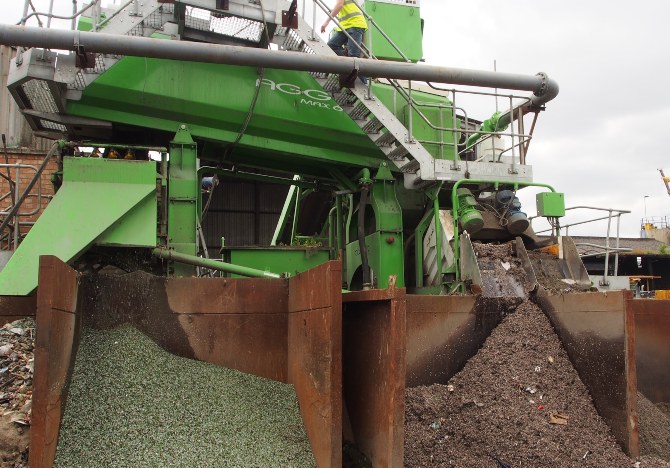 Regional Waste Recycling
England
Material Road Sweepings & Gully Waste, Waste Glass Washing
Output 0-4mm Clean Sand & Grit
End Use
Road Fill,
Pipe Bedding,
Landscaping,
Construction Products
G:MAX classification & dewatering system for processing gully waste to recover clean sand & aggregate for reuse.