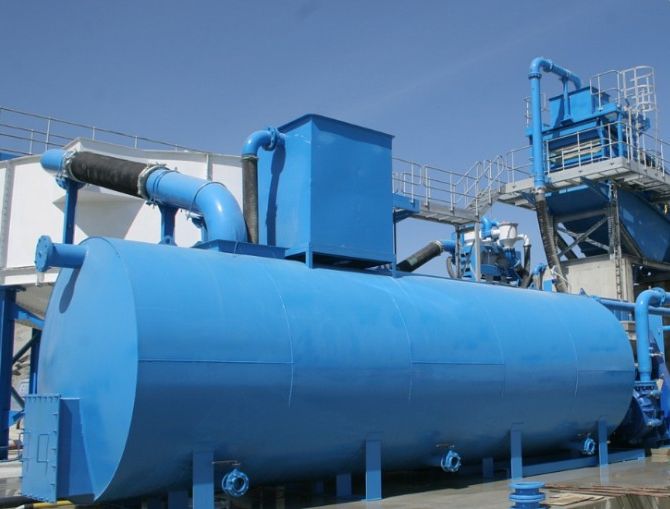 AquaStore Water Tank - Recycled Water Storage & Recirculation System.
The AquaStore receives recycled water from the CDE AquaCycle™ Thickener which is then recirculated, reducing the volume of fresh water required to feed your washing plant.
The clean water on the top of the AquaCycle™ overflows the weir and is stored in the AquaStore water tank before being re-circulated back to the washing plant, helping to reduce the amount of required fresh water for top up down to 10% or less.
Extra water is added to the treated water via the AquaStore unit. This very limited amount of extra water serves to compensate the losses incurred due to residual moisture in the sand and sediments. The water is then sent immediately back towards the process, which thus functions almost as a closed system.
AquaStore Features:
60/100m3 sectional steel water tank complete with water recycle pump
Radar Sensor for measuring water level
Manual drain valves
Inspection hatch
We offer 2 standard storage systems with capacities of 37m3 and 55m3 with pumping capacities ranging from 200m3 per hour to 600m3 per hour.




; ;