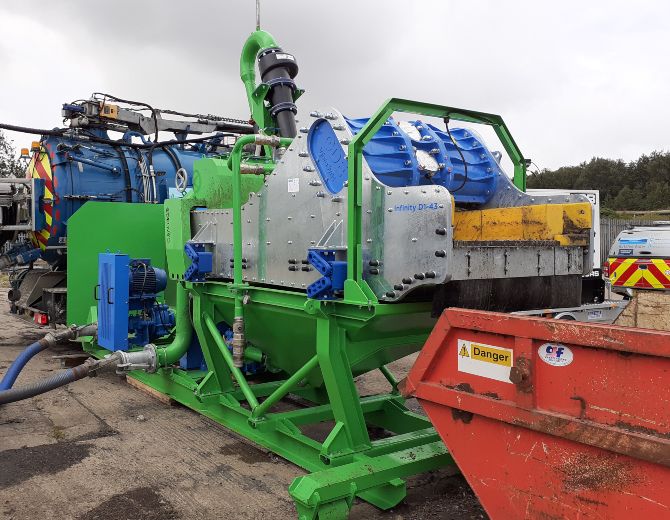 The small but mighty solution for maximum dewatering of wet waste.
The MSU:10G is the smallest multipurpose size and density solids separation package in the market. It is designed and configured to be applicable in many waste industries:
Tank cleanout operations
Gully waste and interceptor cleanouts
Drilling muds solids separation
Backup and emergency screening
Rapid Deployment
MSU:10G screens are transported by skip or hook lift lorry and integrated into existing fleets. Quick pipework and generator connections allow delivery to deployment in a matter of minutes. Weighing just 5.2 tons makes it economical to transport and its retractable cyclone provides easier on-loading and off-loading to trucks.
Return on Investment
MSU:10G recovers up to 90% of material resulting in reduced disposal costs to help your business save money from the start. It can tackle many different jobs and wastes, creating new market opportunities. This highly versatile product can be applied to any mobile solid/liquid separation market including sewage tank sludge, hydro excavation waste and more, allowing for other possible waste processing. MSU:10G features a dual screening system to remove oversize and grit.
THIS IS HOW WE DO IT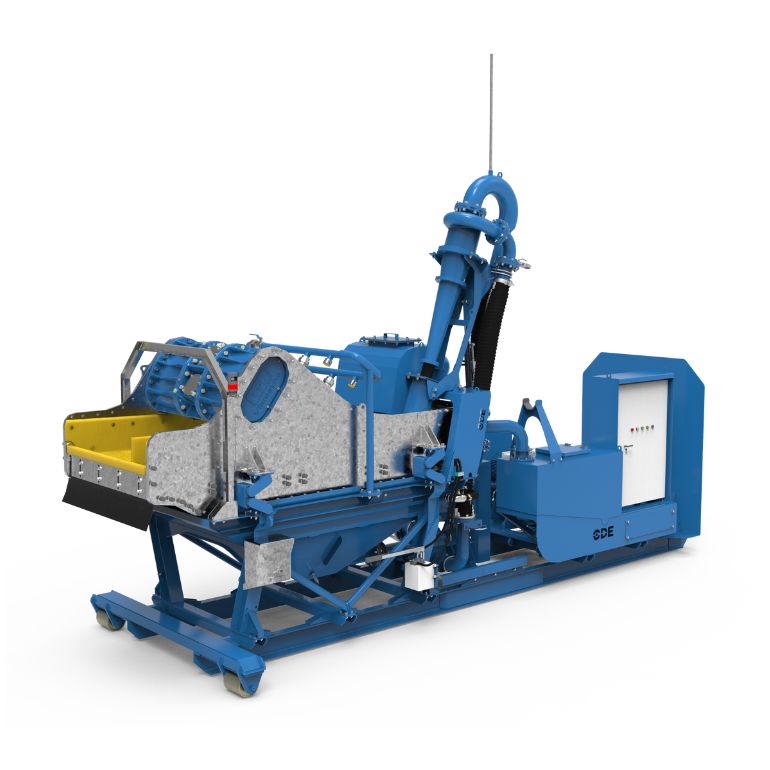 TECHNICAL SPECIFICATION FOR THE MSU:10G
MSU:10G

Maximum Feed Rate
15 l/s at 6% DS*
Spraybars Water Requirement (Optional)
8 l/s at 4 bar*
Power Requirement
27kW
Weight
5.2 tonnes
Screening Area
1.2m x 2.4m
Transport Dimensions (l x w x h)
6.5m x 2.3m x 2.45m
*Dependent on material specification
Zero Limitations
The MSU:10G mobile screen takes screening wherever it needs to be quickly and easily.

It's smaller than other mobile products on the market so if site size is a problem this compact system is the answer. Its simple, compact design means it can adjust to site space limitations while also reducing health and safety risks for operators, helping to reduce the overall operational costs of your business.

; ;