WE ARE CDE, HERE TO HELP YOU REACH YOUR POTENTIAL
We are the leading global provider of materials washing equipment. At CDE, our people are genuinely empowered to lead and deliver highly strategic and innovative projects that support our purpose – to create our best world, a ton at a time.
To do that, we must continue to build our team by adding the most ambitious, driven, and talented people. We will challenge you, elevate you and broaden your horizons. We will help you to be the best you can be both personally and professionally.
Are you interested in a customer facing role with a leading global manufacturer of materials wet processing solutions? If so, we want to hear from you.
Our team in the US & Canada is growing and we're always looking for the best people to join our team. We are currently looking for people in the following teams:
Sales & business development
Customer relations & after sales
Install & commissioning
Engineering
Regardless of your level of experience if you are an ambitious and motivated individual who is looking for a company that will support you to excel in your career then we want to hear from you.
Roles are available across the US. If you'd like to talk to our team about a career with CDE and to explore the opportunities available, please complete the following form.
View our latest vacancies in both the US and across our global locations below.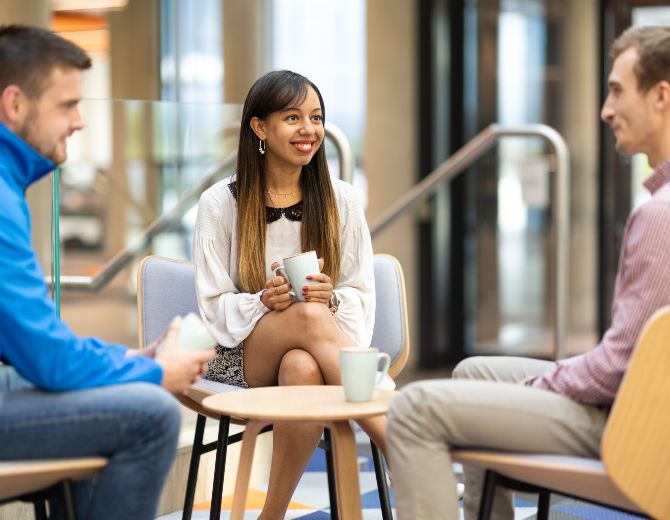 OUR PEOPLE
We recognise that it is our people that have established CDE as market leader in developing solutions for the wet processing industry both within natural materials processing and waste recycling sectors.
Our Purpose is to Create our Best World, a Ton at a Time.
To do that, we must continue to build our global team by adding the most ambitious, driven and talented people. We will challenge you, elevate you and broaden your horizons. We will help you to be the best you can be both personally and professionally.

We are CDE—a company with an unapologetic optimism and relentless can-do spirit. A company committed to finding the best possible solution, not the easiest. A company that seeks out great people with real-world skills and a whole-world view. A company that excites, inspires and elevates them to create extraordinary things.

If you believe in yourself and our values, then we believe in you. If you have the right attitude, we can offer the right training, travel, financial benefits, health and wellbeing programmes, and all the rewards of a fulfilling career with CDE.

VIEW OUR CURRENT VACANCIES

;