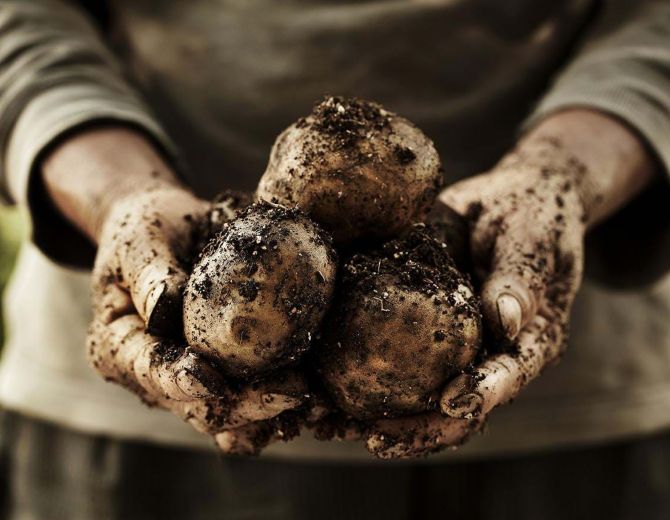 Engineered For Zero Food Waste
One of the issues often forgotten about with processing food is that sand and grit found on fruit, vegetables and other food products can create problems for food processors.
Sand and soil can cause detrimental wear and abrasion to pumps and pipe liners in the downstream process. The presence of sand and soil within the washing process raises the risk of material settling in existing tanks. This results increased operational costs for production lines.
In addition, the volume of wash water used within the production process is significant, and this would be extremely expensive if used water had to be disposed of. The cost is twofold for both the disposal and replacement of wash water.
Our Solution
Our grit separation systems ensure the efficient removal of +75micron from the waste stream. The equipment removes solids from any waste stream enhancing overall process efficiency and regulating flow to the final sludge treatment system.
It can be applied to any number of wet processing applications within fruit or vegetable washing, including (but not limited to) potato, sugar beet, and tomato production.
Our solutions reduce the volume of grit sent to downstream processes therefore significantly reducing operational costs and downtime.
Maximum dewatering of the sand and grit fraction ensures ease of handling and a food product that is instantly ready for use.
You May Be Interested in These Projects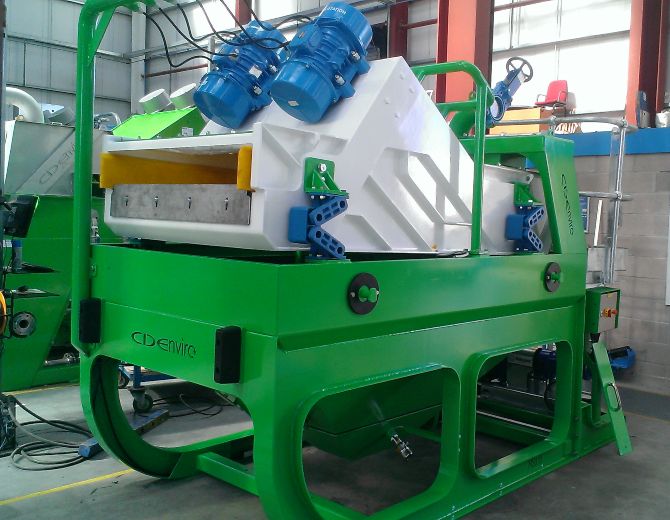 Granville Ecopark
Northern Ireland
Material Sludge Dewatering
Output High Quality Sludge Products
End Use
Anaerobic Digestion,
Soil Fertiliser
Granville Ecopark uses MSU:10 sludge screening technology to remove residual plastics and produce high quality sludge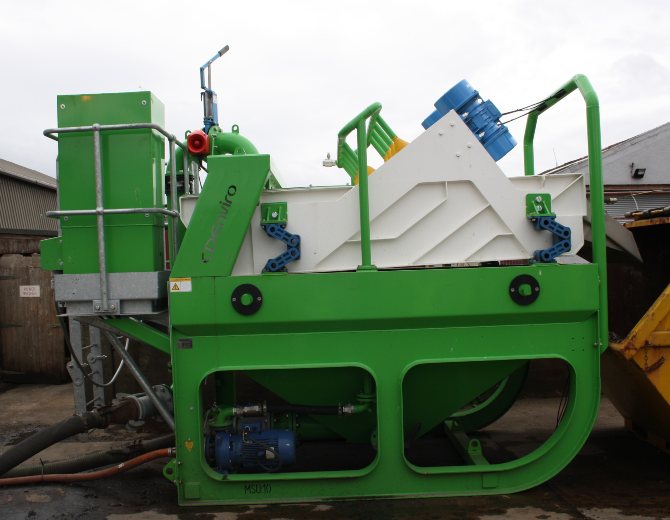 MSIS
Scotland
Material Sludge Dewatering
Output High Quality Sludge, Grit & Rag
End Use
Anaerobic Digestion,
Soil Fertiliser
MSU:10 mobile solution for solid/liquid sewage waste helped MSIS, Scotland, reduce transport time and costs and protect downstream processes.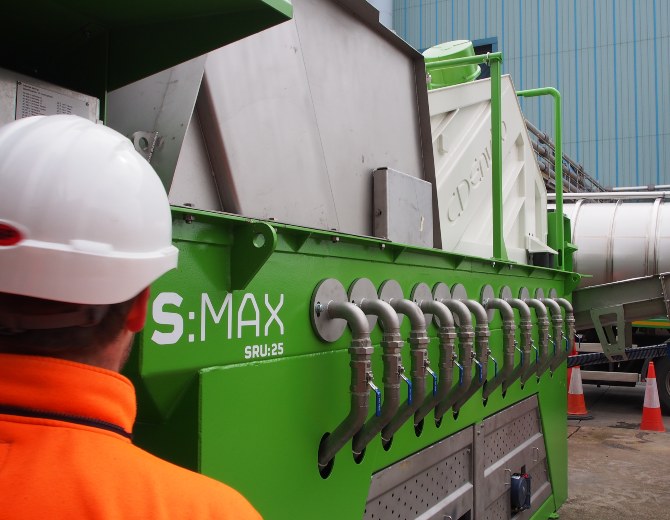 Northumbrian Water
England
Material Sludge Dewatering
Output High Quality Sludge, Grit & Rag
A solution to grit problems: A case study in partnership with Northumbrian Water.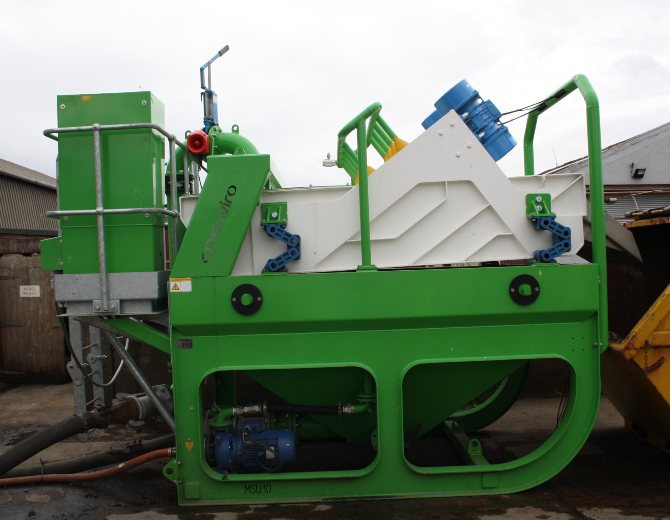 Fines & Contaminants Removal
Removing soil, sand and clay from wash water within any food production process creates improvements all along the downstream process:
Using cleaner recycled washing water produces an improved final product with less surface dirt.
Our grit removal solutions can recover sand and soil from your effluent stream to prevent material build up.
It is much more sustainable to treat the existing effluent streams and reuse this water.
The efficiency of downstream processes are also improved as bone and other abrasive materials in food waste are removed during primary screening before reaching the decanter.
The benefits result in reduced wear on equipment and significant reductions in the costs of operating the plant.
;