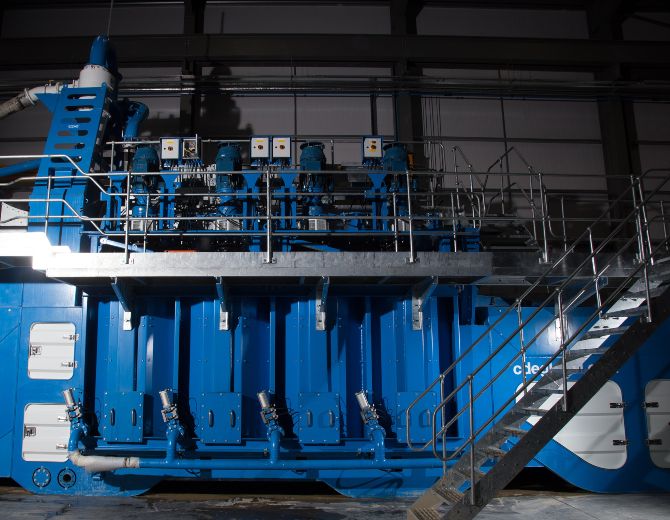 SHEARCLEAN™ ATTRITION CELLS FOR CONTAMINANT REMOVAL
UNRIVALLED CONTAMINANT REMOVAL
Efficient removal of contaminants from your fine material feed ensures the production of consistently graded material, allowing you to maximize the efficiency of your downstream production processes.
CONSISTENT MATERIAL SCRUBBING
Paddle design increases attrition towards the tank periphery ensuring consistent scrubbing for all your material and maximizes material on material impact for the most efficient scrubbing performance.
REDUCED OPERATIONAL COSTS
ShearClean™ offers you a high specific capacity requiring less power, reducing your running costs and maximizing the efficiency of your processing plant. ShearClean™ utilizes 30kW motors where others require 50kW to enable start up under full load. Soft start reduces power requirement at start up and extends motor life by reducing load stress.
BUILT TO LAST
The patented ShearClean™ attrition cells are packed with features and design innovations which ensure your machine will stand the test of time.
In-Line Gearbox: The in-line configuration of the ShearClean™ gearbox eliminates cantilever load to maximize the working life of your attrition cells.
Planetary Gearbox: ShearClean™ attrition cells feature a planetary gearbox – compact and low weight with a high power density and maximum equipment life.
Rubber Lined Cells: Individual cells fitted with rubber linings to protect your unit and minimize the time required for essential plant inspection and maintenance.
Oil Cooling System: Prevents the unit from overheating, ensuring maximum equipment availability and allowing you to meet and exceed your production targets.
THIS IS HOW WE DO IT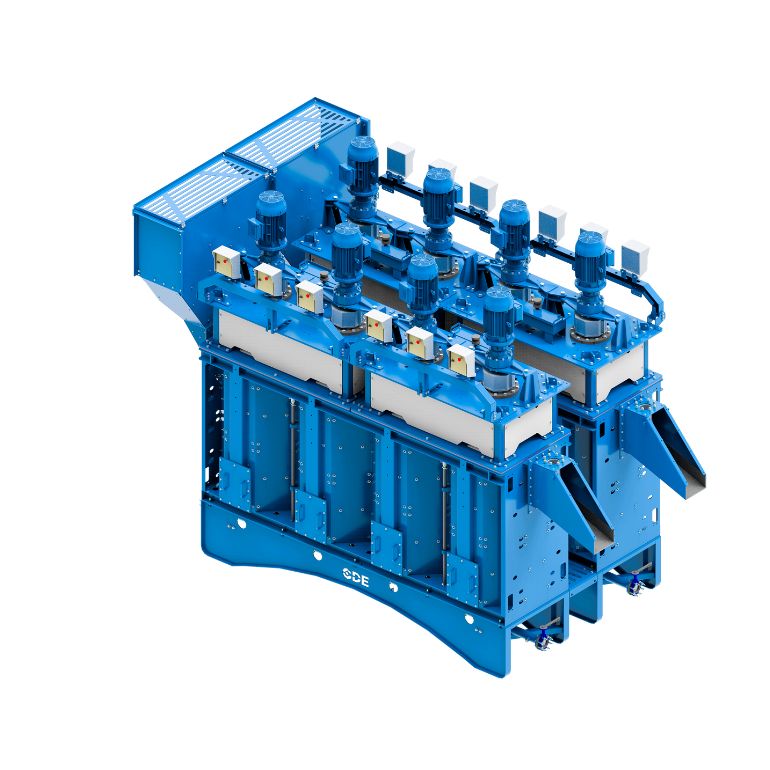 TECHNICAL SPECIFICATIONS OF THE SHEARCLEAN ATTRITION CELLS
| | | | | |
| --- | --- | --- | --- | --- |
| ShearClean Attrition Cells | 2 Cell | 4 Cell | 6 Cell | 8 Cell |
| Flat Bed | 1 | 1 | 1 | 2 |
| Dimensions - HxWxL (mm) | 4350x2500x1850 | 8700x5000x3700 | 13050x15000x5500 | 17400x10000x7400 |
| Capacity (m3) | 2.2 | 4.4 | 6.6 | 8.8 |
| Power Requirements (kW) | 60 | 120 | 180 | 240 |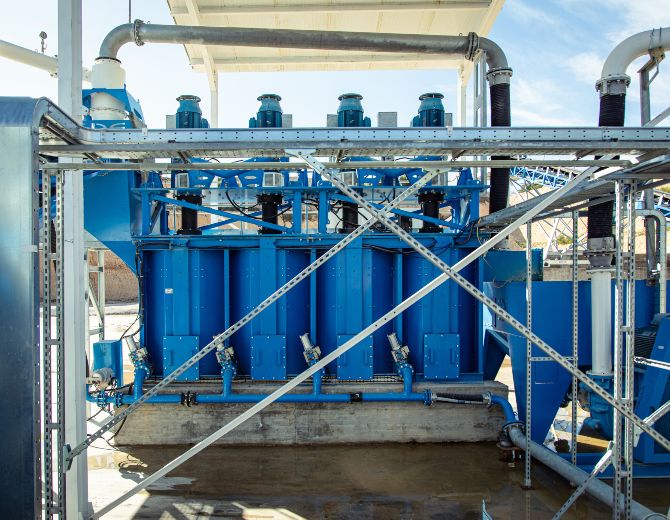 SAFETY FIRST
All moving parts guarded to international safety standards.
No exposed moving parts for increased health and safety on site.
Isolators pre-wired to motors to protect your people.
EASY MAINTENANCE ACCESS
Inspection hatches on individual cells to allow for ease of visual inspection and access.
MOTOR & GEARBOX ACCESS
Easy access to the motor and gearbox to minimize maintenance time and ensure maximum equipment availability - allowing you to meet and exceed your production targets.
PATENTED TECHNOLOGY
Water optimisation feature - GB 2549290, pending US 17164937.9, EU 15/481,682
Water flush starting design - GB 2533597, pending US 151999950.5, EU 14/976,458
Concentration - GB 2549290, EU 3231514, US 10569308
Start up sequence - GB 2533597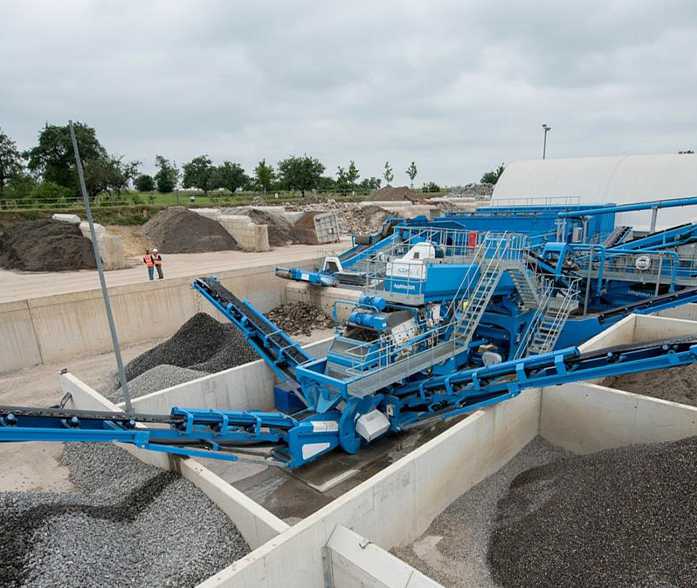 ; ;