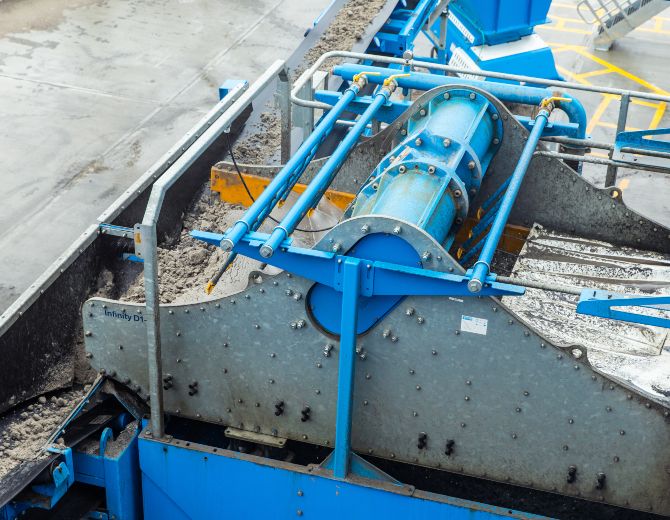 PATENTED INFINITY™ DEWATERING SCREENING TECHNOLOGY
THE INFINITY™ STANDARD
The Infinity™ screens dewatering line are galvanised as standard for ultimate screen life longevity. The screening media element is based on a longstanding partnership between CDE and screen media specialist, TEMA Isenmann, the UK-based subsidiary of German company Isenmann Siebe, one of the world's leading manufacturers of screen media and ancillary products.
PATENTED TRILOGY SYSTEM
Our unique trilogy side wall construction, with no welds, makes the Infinity™ range fundamentally different from other screens available on the market. This proven technology reduces the risk of cyclic fatigue failure, no cracks means no welding or patching and, crucially, no downtime to ensure maximum performance and a fast return on investment.
POWER IN THE RIGHT PLACE
Our construction of the screen's VibroCentric drive removes unnecessary weight while delivering significant acceleration enhanced screening performance. The fully-sealed drive system protected from material and water ingress to ensure maximum equipment life.
UNIQUE U-SPAN CROSS MEMBERS
Our patented U-Span cross members are built for superior abrasion resistance and are fixed to the screen side walls using huck bolts - eliminating welds and ensuring the longest working life for your Infinity dewatering screen.
THIS IS HOW WE DO IT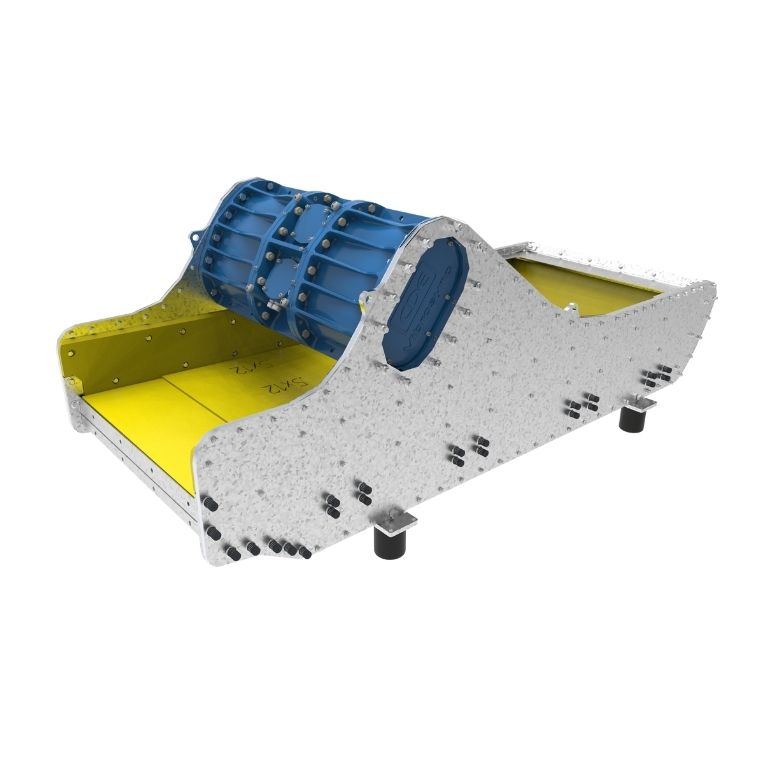 PATENTED TECHNOLOGY.
Infinity™ Screens D-Line, P-Line, F-Line, H-Line:
Trilogy side walls - GB 2505483, US 9643115 and CA 2882997, EP2890505: U-Span cross members - GB 2515489
Infinity™ Screen D-Line - Dewatering screen with central channel GB 2605811, pending in AU, CA, EP, US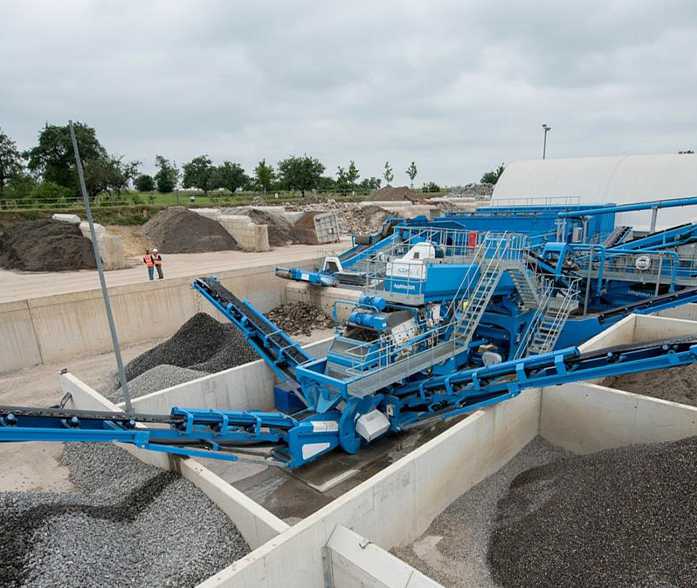 ; ;