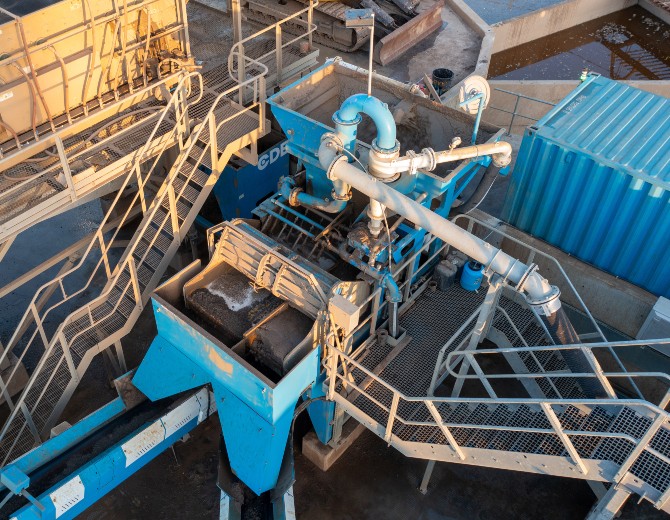 ALL-IN-ONE WET PROCESSING SYSTEM
With all essential processes being housed onto one chassis, the G:MAX is an all-in-one wet processing system. The G:MAX has an integrated hopper for direct feeding, a split screen for separating products and a control panel on board.
VERSATILITY AT ITS BEST
The G:MAX system can be used to process a range of solid/liquid wastes including road sweepings, gully waste, hydrovac waste and more.
MAKING THE CUT
Our proven hydro cyclone technology offers maximum grit recovery from waste water – maximising product yield and minimising waste volumes to significantly reduce operational and disposal costs.
BUILT FOR PURPOSE
The highest specification components are used throughout to ensure maximum plant life including TEMA Isemann polyurethane screening mats.
DEWATERING REIMAGINED
Our patented Infinity dewatering screen technology results in an increased power to weight ratio for lower running costs through reduced power consumption.
The unique Trilogy side wall construction eliminates welds to ensure maximum equipment life.
Our original U-Span cross members are designed for superior abrasion resistance and are fixed via huck bolts to eliminate welds from construction.
GRAVITY FEED
Cyclone discharge at the highest point allows for gravity feed to your ponds or water treatment phase - eliminating the requirement for additional sumps and pumps.
THIS IS HOW WE DO IT
G:MAXTM

Water Requirement *Material dependent

11-17 l/s

Maximum Capacity *Material dependent

56 m3/hr

Feed Height

4.63m

Wet Feed

Yes

Dry Feed

Yes

Power Requirement

22.2kW

Screen Spraybar Row

Water Requirement

Maximum Pressure

81 l/s

3-4 bar

Discharge Height

1.3m

Weight

10 tonnes

Dimensions

Length

Width

7.1m

4.1m

Dimensions (without walkway)

Length

Width

5.7m

3.4m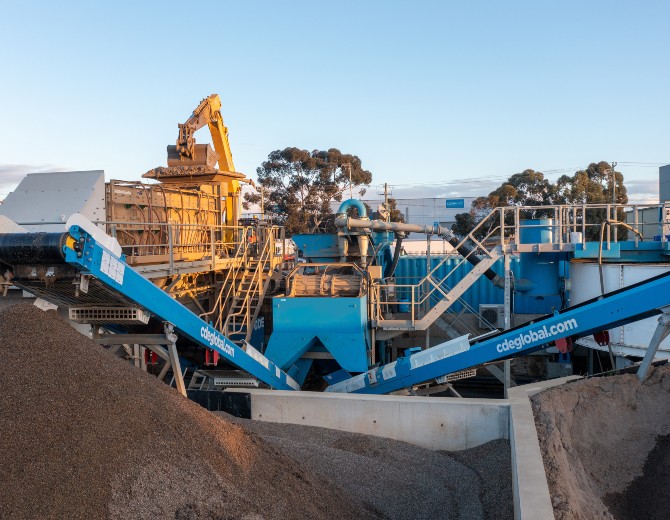 PERFORMANCE & EFFICIENCY
G:MAX removes the particles that cause wear. It efficiently removes grit to protect decanter scroll tips, filter cloths and other downstream processes from attrition and wear.
QUICK, EASY & SAFE ACCESS
Galvanised and health & safety compliant walkways ensure quick, easy, safe access for maintenance.
A mounted external pump is located above ground providing easy access to the pump and the motor for maintenance, increasing the safety of the plant operation.
The G:MAX features rubber-lined or polyurethane lined feedbox and abrasion-resistant steel reinforced rubber pipework to minimise time spent on essential plant inspections and maintenance.
PATENTED TECHNOLOGY
Infinity Screens™ D-Line
Trilogy side walls - GB 2505483, US 9643115 and CA 2882997, U-Span cross members - GB 2515489
You May Be Interested in These Projects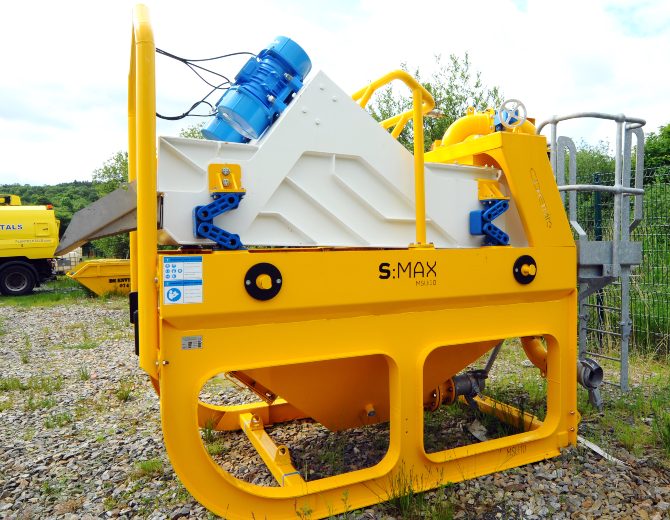 DS Environmental
Ireland
Material Sludge Dewatering
Output High Quality Sludge Products
MSU:10 portable sludge screen improves the environmental cleaning services division for DS Environmental.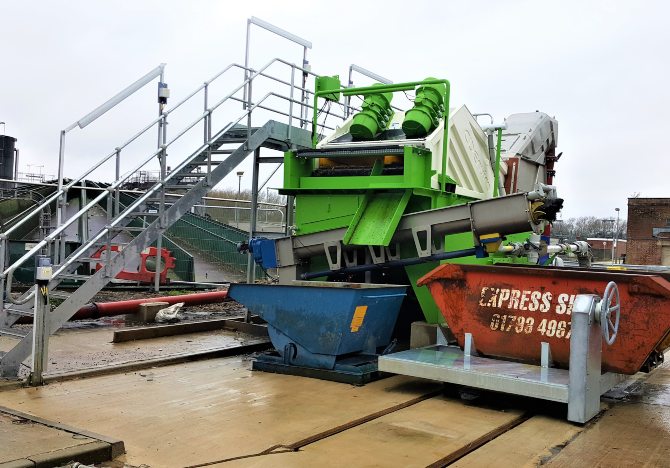 Thames Water Wantage
England
Material Sludge Dewatering, Digester & Tank Cleaning
Output High Quality Sludge, Grit & Rag
S:MAX SRU:10 increases capacity and efficiency at Thames Water Wantage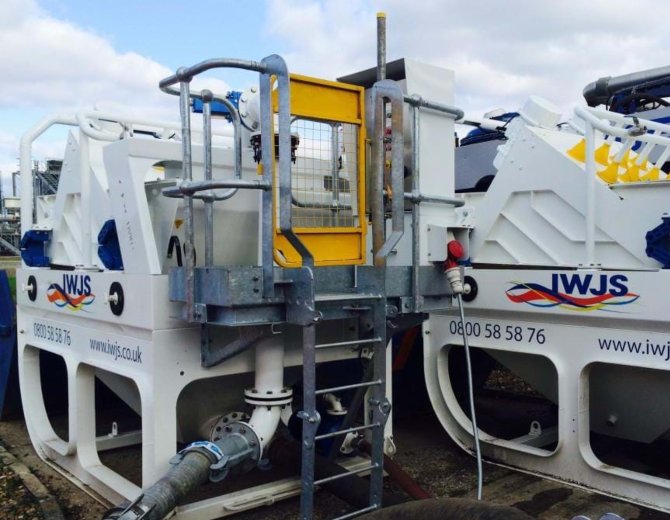 IWJS

England

Material Sludge Dewatering

Output High Quality Sludge, Grit & Rag

National Waste Management Services company, IWJS, invests in CDE's MSU:10 mobile sludge screens.

G:MAX In Operation at Da-Lee Environmental

; ;