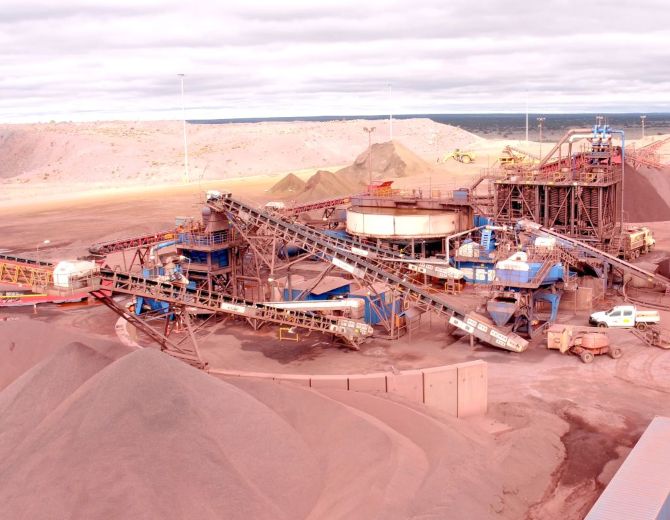 Iron Ore Mining Equipment – Achieve a Higher Fe Content
Efficiently remove silica, alumina, clay, and other contaminants from your feed material to increase the Fe value in the final ore. Our iron ore beneficiation projects have increased the Fe content from 43% in the feed to above 60% in the final iron ore product, ensuring increased efficiencies in steel production for our customers.
Silica requires very high temperatures in the kiln, therefore, increasing energy costs when it is present in the feed to the kilns. Both alumina and silica build up in the kilns as a coating, reducing the efficiency of the kilns over time. This requires that the kilns be shut down in order to facilitate the removal of this material build up.
Our iron ore processing plants target these contaminants and ensure their effective removal from the feed to the kilns. This has the effect of increasing the Fe value of the iron ore allowing for a more efficient steel production process.
Modular Mining Equipment for Low Grade Iron Ore
Modular in design, our solutions can be easily upgraded in capacity as your production requirements increase. This modularity makes our iron ore mining equipment ideal for integrating with your existing mining equipment or relocating to another site once works are complete. The modularity also provides a more compact footprint on your mine site.
How CDE Helps Unlock Value in Iron Ore Mining
Gravity Separation: Our hydrocyclone technology uses gravity separation to help remove clay and other contaminants prior to fine and coarse spiral gravity separation.
Primary Wash & Fine Ore Recovery: The introduction of the M-Series modular wash plant helps to wash the coarse feed and deslime and dewater any fine material resulting from the gravity separation process.
Exceptional Scrubbing Power: The Xtryl paddle design within our scrubbing and attrition equipment delivers unrivalled wear protection from the abrasive material and efficient scrubbing of the ore through its helical arrangement.
Coarse Ore Recovery: A hydraulic jig completes gravity separation of the coarse ore from reject and the remaining process water is removed using our range of patented screening solutions.
Maximising Mining Resource
Our iron ore mining projects include a 950tph installation with Simec Mining in Australia who are converting almost 18 million tonnes of low grade iron ore into saleable products.
Our washing solutions help to beneficiate extremely abrasive materials and contaminants in feed stockpiles of low grade ores to help produce a higher grade end ore with a higher Fe content %.
VIEW PROJECT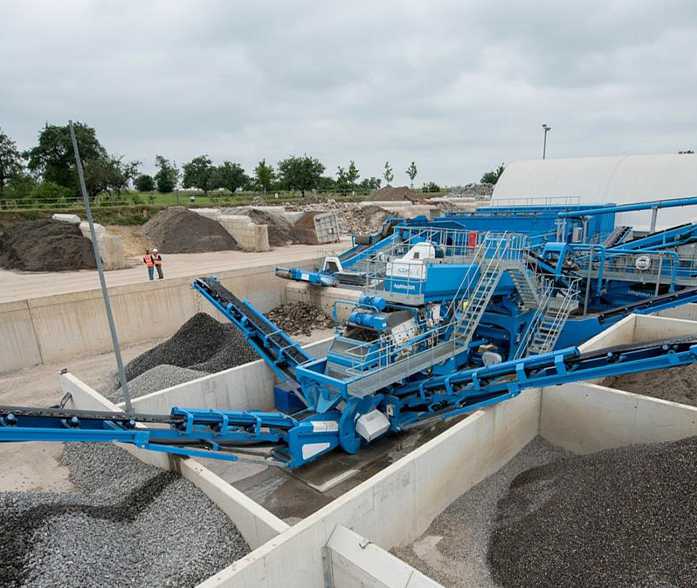 ;