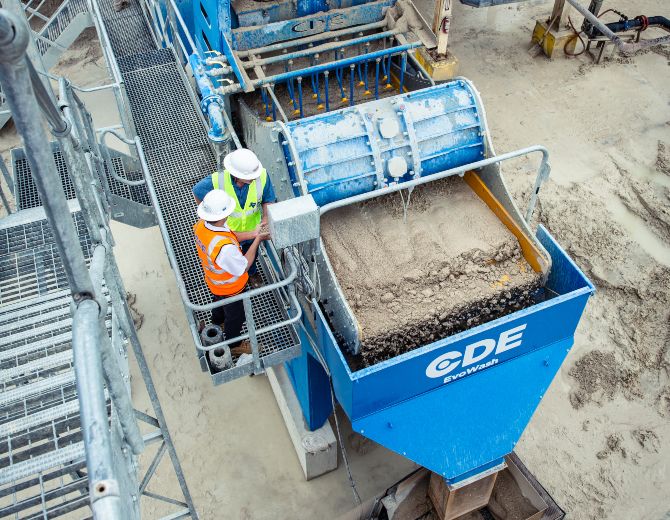 ENGINEERED FOR IN-SPEC SANDS, EVERY TIME
PROVEN SOLUTIONS
Up to 250 t/hr, one sand or two, dual pass options for tricky materials – we've seen and done it all over the last three decades.
MAKING THE CUT
Our tried and tested modular hydro cyclone technology gives you unparalleled control of silt cut points – allowing you to produce the material that your customers need and guarantee a fast return on investment.
POWER IN THE RIGHT PLACE
Our unique VibroSync drive system distributes power evenly across the full screening area and ensures maximum transfer of energy to your material for unrivalled dewatering performance.
DEWATERING REIMAGINED
Our patented InfinityTM dewatering screen technology results in an increased power to weight ratio for lower running costs through reduced power consumption.
The unique Trilogy side wall construction eliminates welds to ensure maximum equipment life.
Our original U-Span cross members are designed for superior abrasion resistance and are fixed via huck bolts to eliminate welds from construction.
EvoWash™ Sand Washing Solution
THIS IS HOW WE DO IT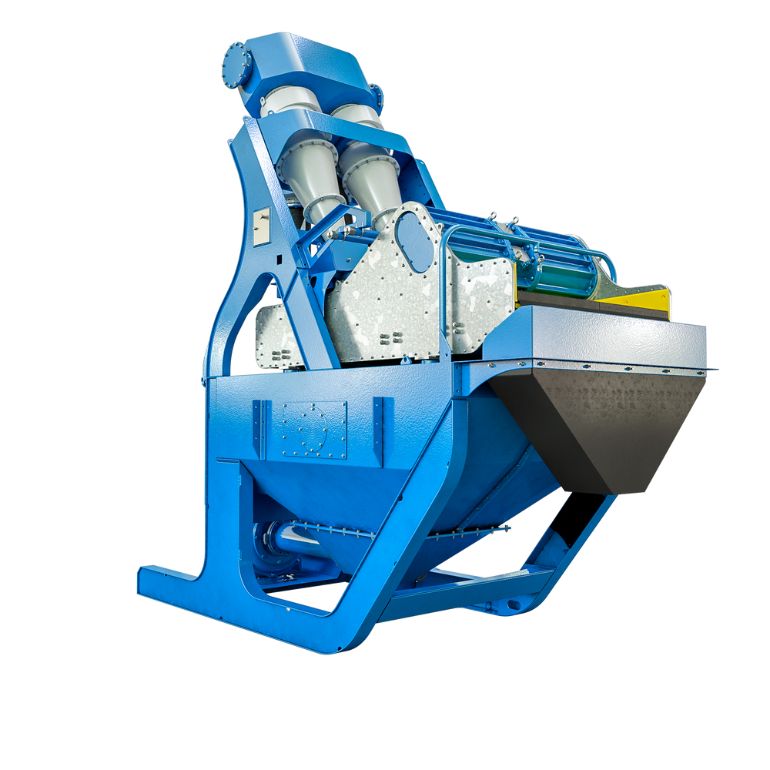 TECHNICAL SPECIFICATIONS ON THE CDE EVOWASH IS OUTLINED BELOW:
EVOWASHTM

71

72

101

102

151

152

201

251

Cyclone Size (mm)

1x500

1x500

1x625

1x500

2x500

1x625

2x625

4x500

Pump Size

1 x Warman AH

1 x Warman AH

1 x Warman AH

1 x Warman AH

1 x Warman AH

1 x Warman AH

1 x Warman AH

1 x Warman AH

Production Capacity - Maximum (t/h)

*Dependent on product grading

70

70

100

120

150

150

200

250

Total Power Requirement (kW)

35

35

50

35

60

52.2

90.2

125.2

Total Water Requirement (m3/hr) (Dependent on required tonnage and feed/output grading)

150-250

150-250

200-350

150-250

300-450

200-350

400-600

600-800

Height (m)

6.1

6.1

6.7

6.3

6.1

7.9

8.1

7.5

Width (m)

4.9

4.9

5.2

5.2

5.2

6.7

6.7

6.7

Screen

D1-43

D1-43

D1-63

D1-63

D1-63

D1-65

D1-65

D1-65

Screen Area (m)

1.2x2.4

1.2x2.4

1.8x2.4

1.8x2.4

1.8x2.4

1.8x2.4

1.8x2.4

1.8x4.0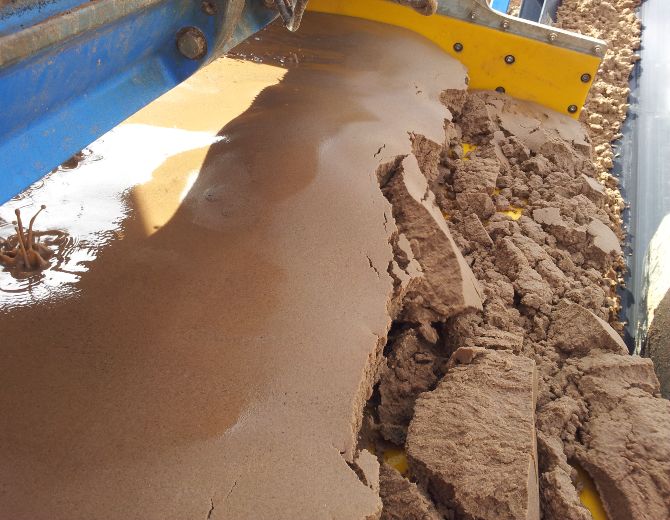 ENGINEERED FOR YOU
MAINTENANCE
The EvoWash is designed to minimise time spent on essential plant inspection and maintenance.
Modular, non-bolted polyurethane screen media for ease of replacement.
Rubber lined or polyurethane lined feedbox.
Abrasion-resistant steel reinforced rubber pipework.
SAFETY FIRST
All galvanised walkways, handrails and access are compliant to relevant standards.
Lightweight and robust GRP guards are easy for one operator to remove and replace.
PATENTED TECHNOLOGY
Infinity Screens™ D-Line
Trilogy side walls - GB 2505483, US 9643115 and CA 2882997,
U-Span cross members - GB 2515489
Slurry pump pivot access - pending GB 1305959.7
You May Be Interested in These Projects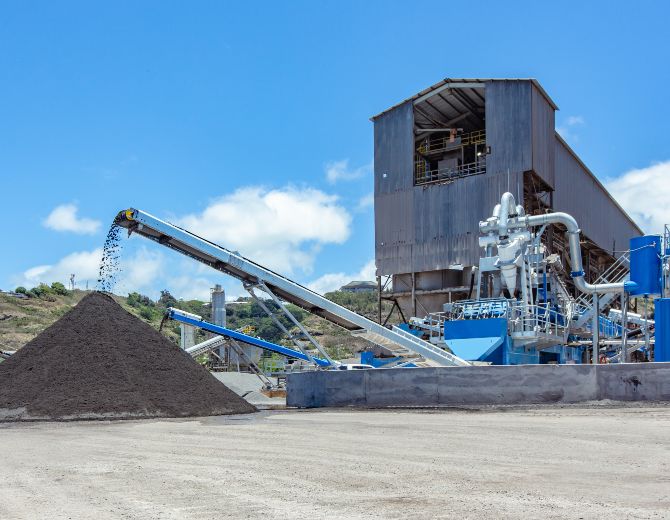 Hawaiian Cement
Ohau, Hawaii
Material Claybound Aggregates, Crushed Rock, Sand & Gravel, Manufactured Sands
Output 3/4 inch minus | 3/8 chip | No.4 manufactured sand
CDE technology maximizes productivity and provides manufactured sands solution for Hawaiian Cement.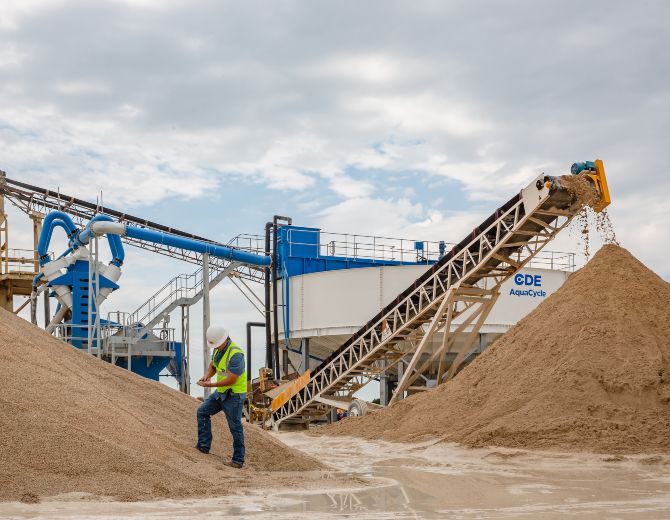 Collier Materials
Texas, USA
Material Claybound Aggregates, Sand & Gravel, Limestone, Crushed Rock
CDE sand washing technology increases the production of C-33 spec sand for Collier Materials by 50%, improving product quality and reducing plant footprint in the process.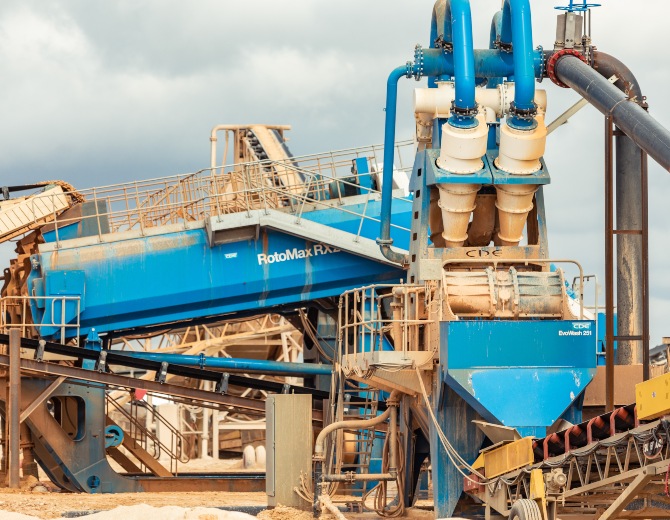 Lone Star Aggregates
Texas, USA
Output B, D, and F Rock | #200 fines | M-Sand
End Use
Asphalt Production,
Concrete Production
CDE installs new custom 400tph wash plant for Lone Star Aggregates in Florence, Texas.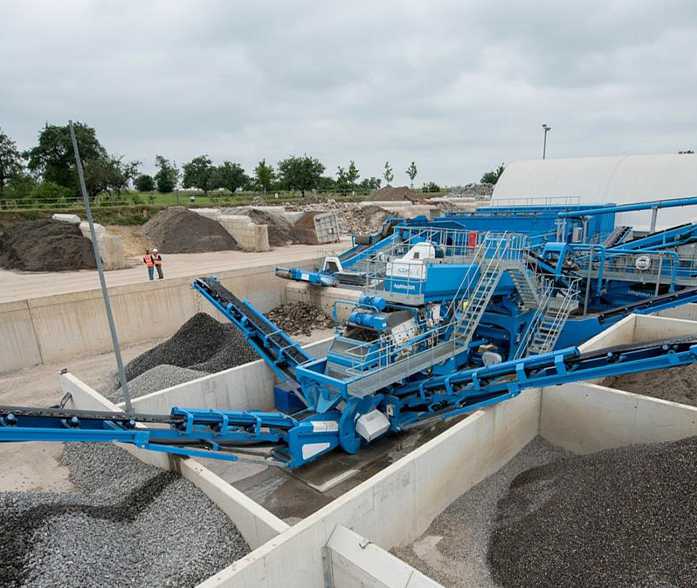 ; ;