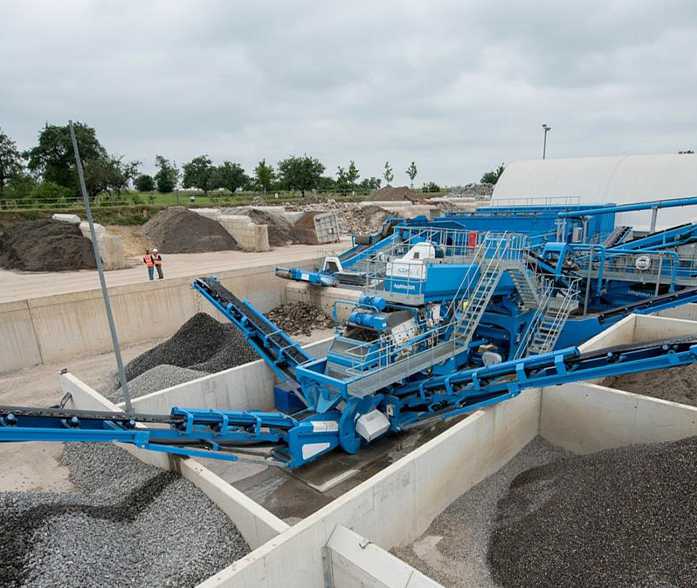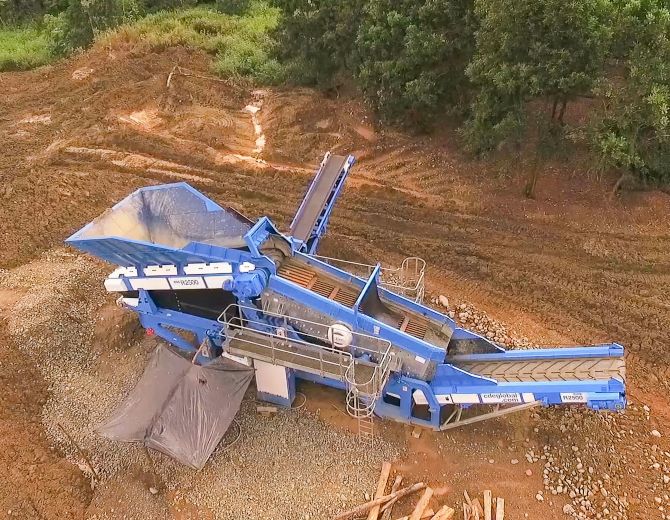 Minimum Impact, Maximum Profit
The mineral sands mining industry is changing. Resources are becoming depleted and new projects are often in remote and challenging environments. Water management is a priority on these sites, especially as regulatory standards continue to tighten. In response, sand miners across the world are choosing smaller, mobile plants.
CDE's wet processing solutions are built on a modular design philosophy. That means we have a range of standard parts that can be configured in a multitude of ways to meet your needs for specific products extracted from specific sites. Our design engineers work with you to understand your materials and your goals, and build a solution that transforms one into the other in the most efficient way possible.
Our innovative approach delivers other benefits, too. Our systems use less water, less power, and take up less space than traditional plants. Each component is pre-wired and tested in our manufacturing facilities before being shipped to site.
The result?
A truly plug-and-play plant. Our commissioning processes take days – not weeks. That means a speedier path to production and a faster return on investment without the upfront CAPEX level of traditional mining solutions.
You May Be Interested in These Projects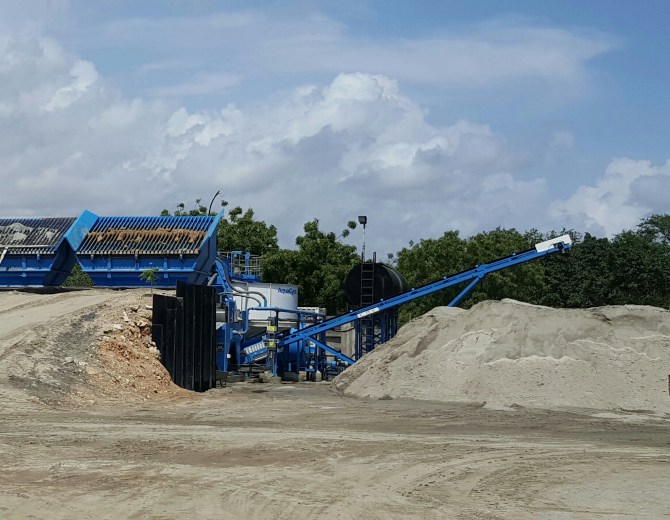 Estim Construction
Tanzania
Output High quality construction sand
The first CDE Combo X70 deployed in Tanzania producing consistent, high quality concrete.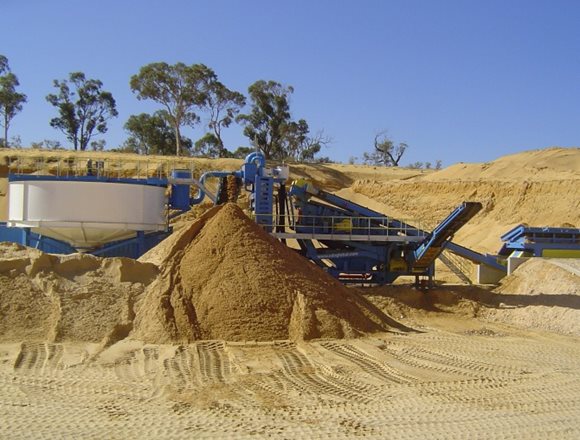 WA Limestone
Australia
Material Claybound Aggregates, Silica Sands, Sand & Gravel
Output 7 Sized Sands & Aggregates
End Use
Construction Products,
Glass Production
WA Limestone runs CDE equipment for 3 years producing 1,000,000 tons of concrete sand and gravel with no spare parts required.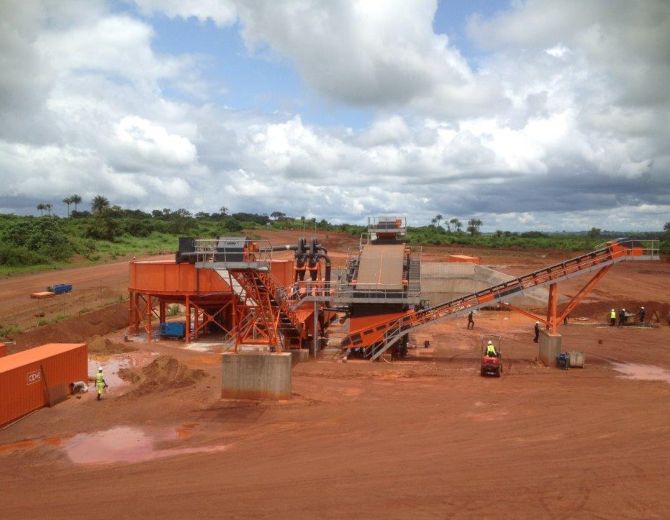 Bellzone
Guinea
Material Iron Ore, Other Minerals & Ores
Removing contaminants from low grade fines stock helped Jersey based mining company Bellzone, consistently achieve +58% Fe, minimising waste and increasing yields.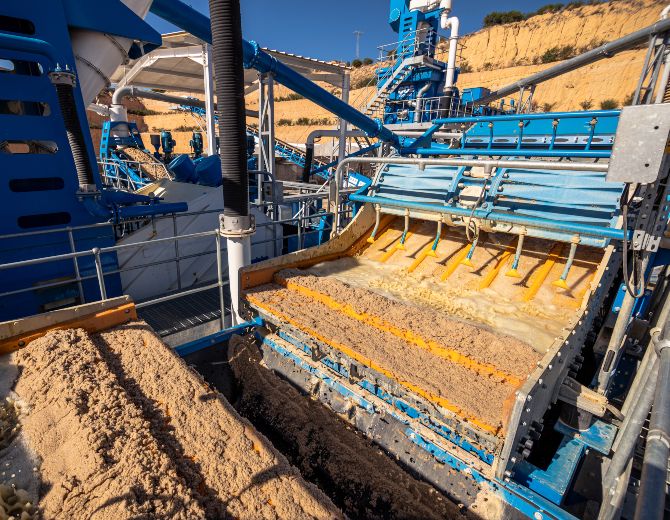 ADAPTABLE, SUSTAINABLE, RE-LOCATABLE MINING SOLUTIONS
Each mineral sand ore deposit is different from the next – that's why you need a plant designed, built, and calibrated with your specific material requirements in mind. We work with you to create a bespoke solution from a wide range of innovative components.
Consistent feed:
The R-Series feed conditioning system allows clay-bound and difficult materials to be managed, presenting them to the rest of the plant in a consistent feed.
Fine screens:
Fine screens provide an accurate size separation from material slurries, producing a dewatered oversize and slurry undersize.
Separation by spiral classifiers:
Spiral separators provide an accurate density separation to concentrate your final product/s.
Gravity separation:
Cyclone clusters remove clay and contamination prior to fine and coarse spiral gravity separation.




LET'S TALK

;