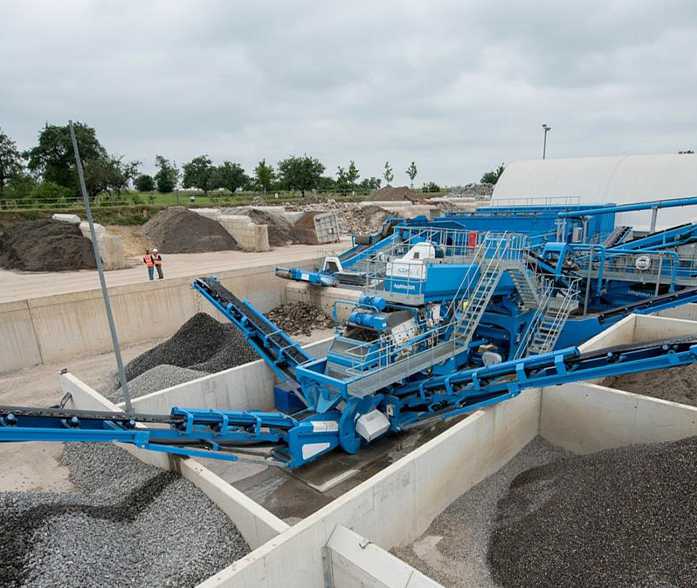 A modular wash plant in North Carolina is producing golf sands which are being supplied to Pinehurst Golf Club, the venue of the 2014 US Open Championship
Material
Crushed Concrete
Output
3 Sands | 3 Aggregates
End Use
Concrete Production
Golf Sands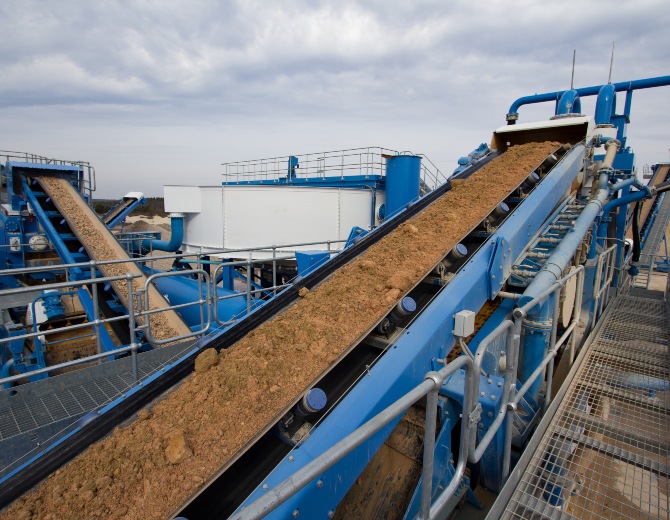 THE CHALLENGE
In 2013, GS Materials investigated the possibility of a new wash plant that would solve the problems that the company was experiencing with their existing processing system.
The existing plant was over forty years old and was not processing clay lumps in the material nor was it recovering fine sand from the waste material. The company came to the conclusion that the wash plant was no longer efficient and they needed to find a new solution.
The efficiency requirements for a new system were threefold.
Firstly, GS Materials required a water treatment plant. This was the main requirement as recycling water would result in a significant cost saving for the company.
Secondly, they wanted to recover the fine sand that they were losing.
Thirdly, the washed aggregate products should not have any clay lumps but should be washed, sized and saleable.
The product requirements were to produce 200tph of concrete sand, top size less than 3/8" and less than 3% below 200mesh, to produce a USPGA golf sand, a mason sand and 40tph of aggregate divided into three different sizes.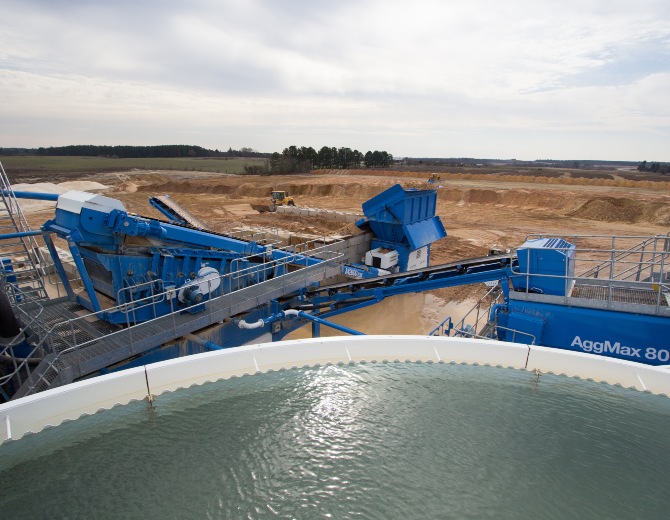 THE SOLUTION
CDE was awarded the contract and the plant was commissioned in December 2013. CDE recognised that GS Materials wanted to see material on the ground in the shortest possible timescale and therefore used the CDE product range as modular components – or individual building blocks – ensuring minimum set up time as well as reducing costs by eliminating the requirement to build supporting structures.
These 'building blocks' are all from the CDE core product range; the M4500 wash plant, an AggMax 83 integrated scrubbing system, an EvoWash sand washing plant with an integrated CFCU, and an AquaCycle 600 thickener with a CDE AquaStore for water storage and recirculation around the plant.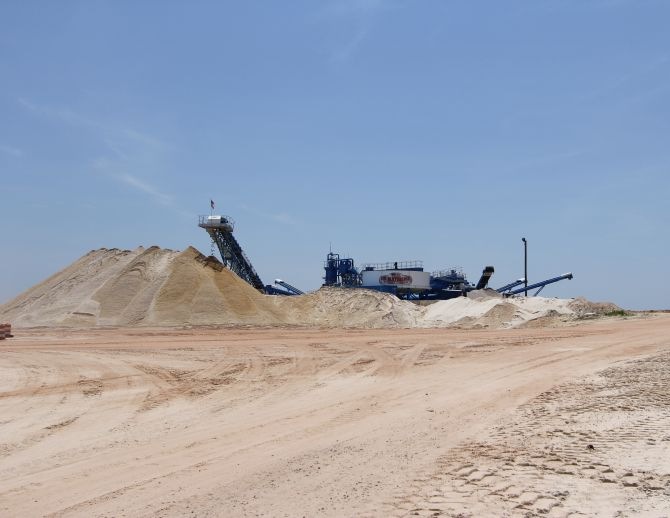 THE RESULTS
The performance of the CDE wash solution has been extremely positive for GS Materials, as highlighted by owner, Ronnie Kirkpatrick, "we approached CDE with a number of key requirements in terms of efficiency, performance and modularity. It was crucial to us that we would have a water treatment facility and that we could recover the fine sand we were losing with our previous system. The results are in-specification products that are ready for sale and reduced costs in terms of the amount of water required to operate the plant and significant savings in the management of the sludge lagoons."
Project Management
With the remote location of the GS Materials site, on-going support was a key issue for consideration at the outset of the project. The CDE Project Manager 'ProMan', enabled GS Materials to be closely involved from the initial design stage, through to manufacturing, logistics, installation, commissioning and beyond.
You May Be Interested in These Projects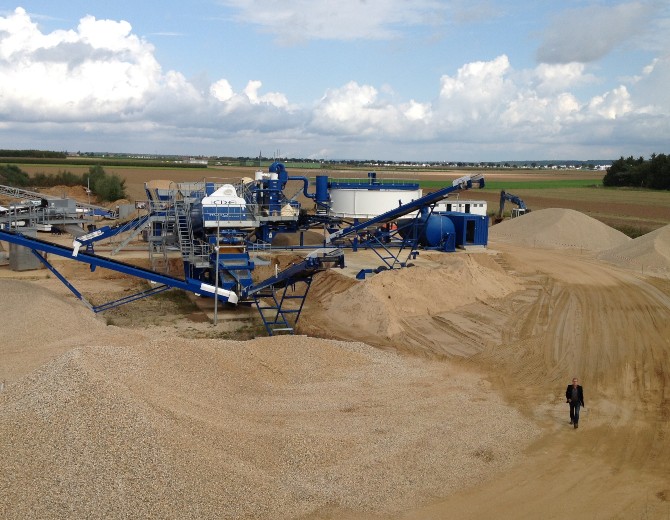 Josef Bohnen
Germany
Output 0-63micron sludge, 0-2mm sand, 2-8mm sand, 8-32mm aggregates, +32mm aggregates
End Use
Mixed sand & gravel for construction
CDE turnkey sand & gravel washing plant allows Josef Bohnen to process 140tph to meet rising demand in regions while conserving natural resources and delivering energy efficiency.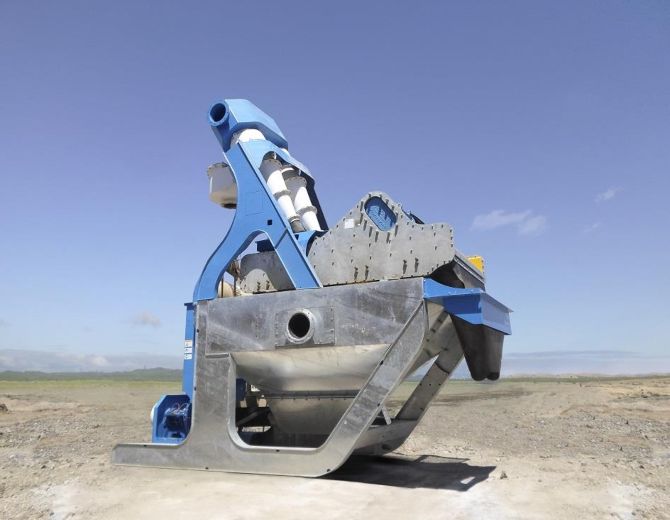 Sarl Lioua
Algeria
Output Sand grade of 0/2mm with less than 5% fines.
150tph EvoWash sand wash plant producing 0/2mm construction sand for the local industry.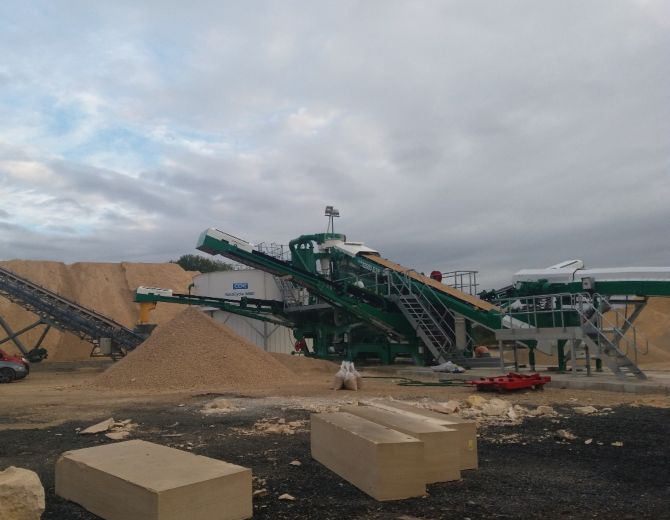 BPE Lecieux
France
Material Sand & Gravel, Limestone
Output 0-4mm Sand | 4-10mm & 10-20mm Aggregates
End Use
Readymix Concrete,
Construction Products,
Landscaping Products
BPE Lecieux chose modular and highly-efficient 100tph wet processing system from CDE for its rare limestone material - the Lutetian limestone.