Hope Construction Materials to produce 100,000 tonnes of sand and gravel each year with new wash plant.
Output
0-1mm building sand | 0-5mm concrete sand | 10mm, 20mm & 40mm gravel
THE CHALLENGE
In March 2014, Hope Construction Materials acquired their first washing plant in order to bolster sand and gravel supplies into the South East of England.
Black Cat Quarry near Roxton in Bedfordshire will supply more than 100,000 tonnes of sand and gravel each year to use in concrete for various building and construction projects across the south east of England.
As the country's leading independent supplier of cement, concrete, aggregates and with around 180 sites across England, Scotland and Wales, Hope were clear from the outset in terms of the grading of materials that they required, and CDE were the chosen providers because of their ability to successfully configure a plant according to their specific needs.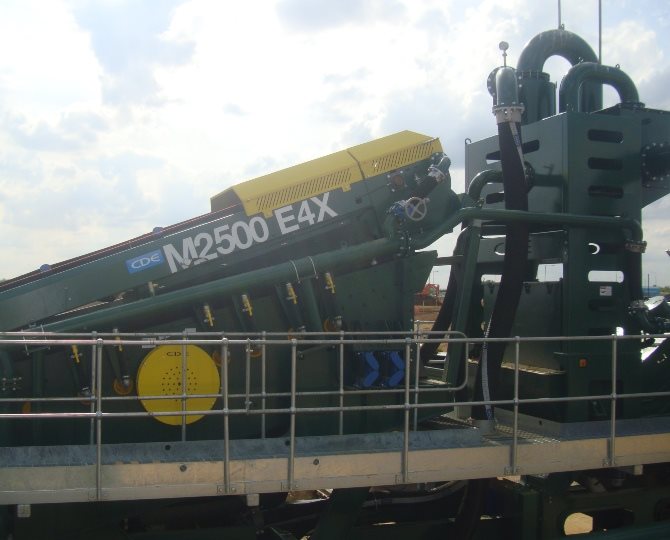 THE SOLUTION
As a result, Hope invested in a 225 tph sand and gravel washing plant comprised of an M2500 E4X mobile washing plant, a P3-42 ProGrade aggregate screen, three M1508 integrated stockpile conveyors and one R2008 radial stockpile conveyor. Furthermore, Hope had a requirement for the plant to produce a 20/5mm gravel product without the need to bucket blend as well as the ability to produce single size gravels, removing the necessity for screen mat changes or other labour intensive processes.
A radial stockpile conveyor was also required in order to increase the available stockpile space beneath to allow for up to 3000 tonnes of concrete sand product. Five different types of material outputs are produced; a 0-1mm building sand, a 0-5mm concrete sand, a 10mm gravel, a 20mm gravel and a 40mm gravel.
Additionally, the plant effectively handles and rejects oversize material in order to negate the need for Hope to manually access the plant to remove any material of this kind. All of these requirements resulted in the installation of an M2500 E4X mobile washing plant, the world's first integrated mobile washing plant which offers, feeding, screening, sand washing and stockpiling on one compact, portable chassis, offering minimal footprint and rapid deployment.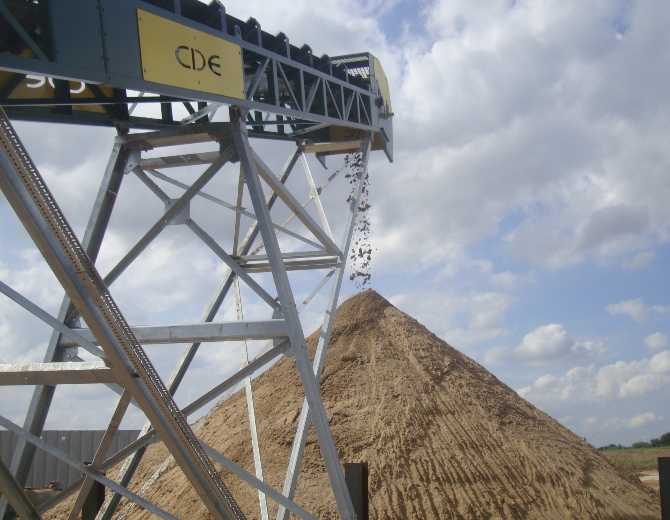 THE RESULTS
Andrew Rollo, Engineering Manager for Hope Construction Materials highlights, "Throughout the consultation process, we were heavily involved in the project. Representatives from Hope including myself, our Quarry Manager and our Health & Safety Manager visited a CDE installation at Smiths Bletchington, and we also paid a visit to CDE Headquarters in Northern Ireland for a design workshop and a tour of their factory. We also got the opportunity to meet the Project Manager and get an understanding of their project delivery – this gave us a lot of confidence and we knew that CDE was the correct choice."
You May Be Interested in These Projects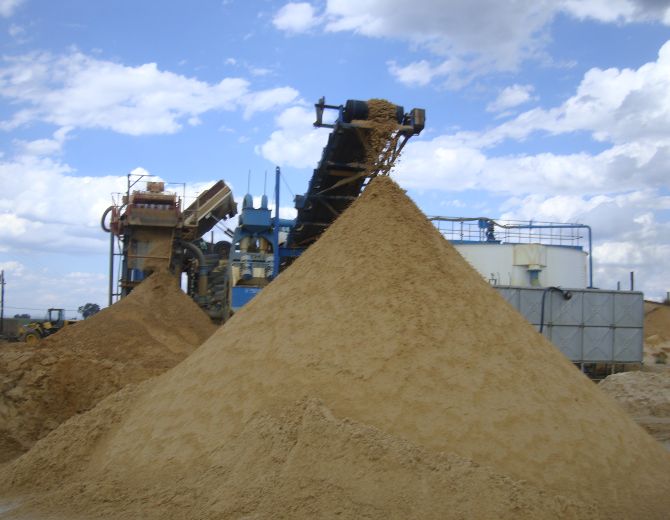 Sasolburg, South Africa
Sasolburg, South Africa
Since Mission Point Mining replaced their bucket wheel installation with a CDE EvoWash™ and AquaCycle™, demand for their sand products has never been so high.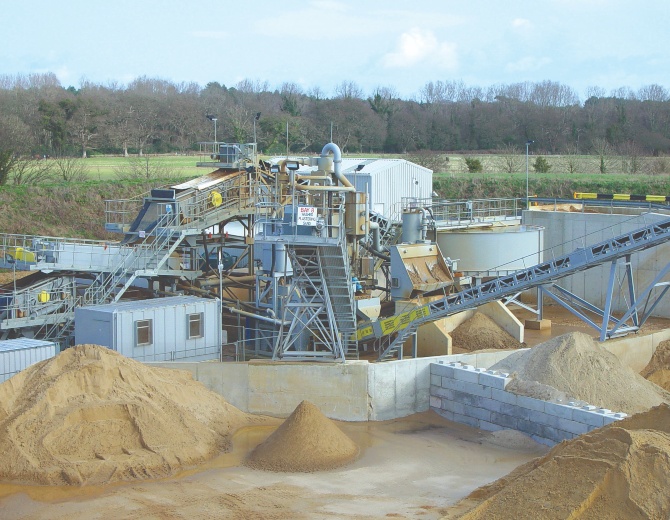 New Milton Sand & Ballast
England
Material Lignite Removal, Sand & Gravel
Output 0-5mm washed sand | 5-60mm washed aggregates | 60mm+ oversize
End Use
Concrete Sand,
Building Sand
We supplied an extensive range of equipment to New Milton Sand & Ballast in Hampshire - a 150tph sand washing plant, with a requirement to remove lignite from the sand.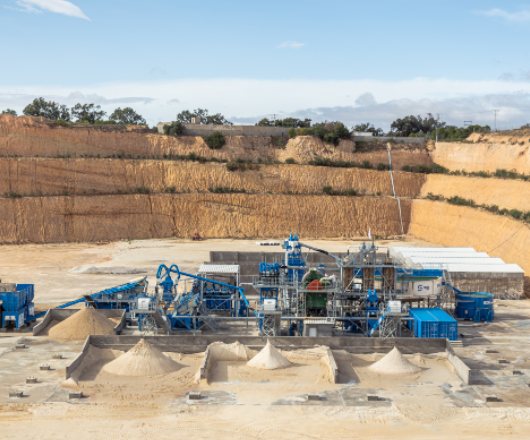 SOMEVAM (Sebri Group)

Tunisia

Material Sand & Gravel, Silica Sands, Sports Sands, Ultra Fines Recovery

Output Ultrafine (30-150 microns) | Glass Sand (150-650 microns) | Coarse Sand | (650 microns-3mm) | Oversize (3mm)

End Use

Glass Production,

Silica Flour,

Ceramics,

Sports Sands,

Water Filtration Systems

State-of-the-art 200tph silica sand wash plant installed in Tunisia, producing five products ready for market straight off the belts.

; ;