J.A. Jackson builds a sustainable future with CDE wash plant investment.
Output
0-2mm and 0-4mm sands | 10mm, 10-20mm, 20-40mm and an oversized aggregate | filter cake
J.A. Jackson Invests in 200tph C&D Waste Recycling Facility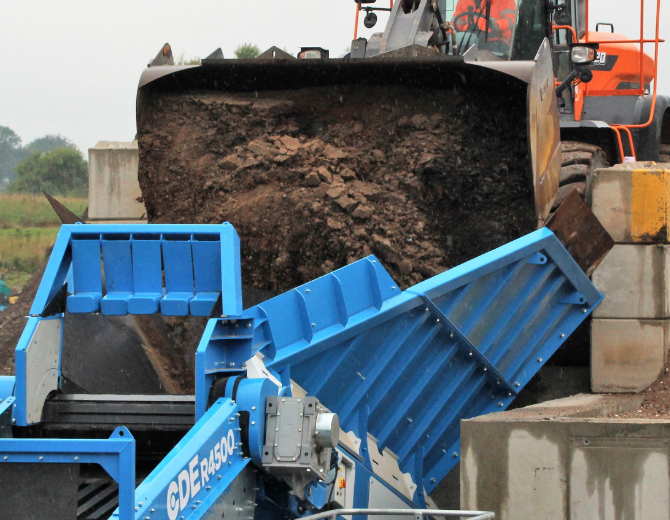 THE CHALLENGE
J.A. Jackson, part of the Fox Group, has installed their third major project with us which will see them produce over 10,000 tonnes of washed material weekly.
Established in 1967, J.A. Jackson is a supplier of building materials, aggregates and ready-mix concrete as well as providing skip hire and haulage services.
Working out of sites in Preston, Leyland and Lancaster, J.A. Jackson supply quarried and recycled aggregates but increased demand for their products has boosted the need for more material recovery.
Long-standing partnership
The family run business has been working with us since 2010 when they installed their first wash plant at their 90-achre site in Fullwood which was processing between 80-120tph, and over the years was gradually upgraded to a 150tph plant.
Due to the long-standing relationship, J.A. Jackson had confidence in CDE's expertise to design a solution which would increase the amount of material they could process to meet current market demands.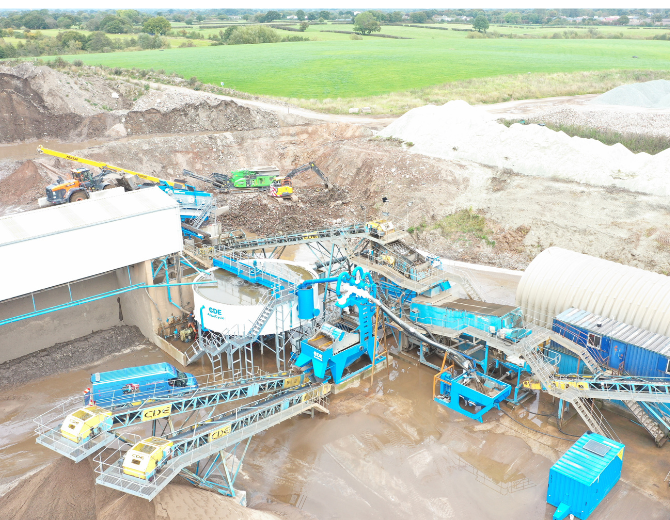 THE SOLUTION
At the centre of J.A. Jackson's decision making is sustainability. In recent years, they have seen increased demand for recycled aggregates opposed to virgin limestone materials,
David comments: "Five to six years ago recycled aggregates were considered second rate, customers would prefer to pay the extra £2 per tonne to use virgin limestone materials. That landscape has completely changed and now we have a large demand for our recycled materials. Our single size aggregates and sand have proven to be very popular, we also produce a recycled Type 1 MOT from the clean oversize from the wash plant, giving a higher quality product when compared to dry processing. We are confident in the quality of our recycled products and trials have shown the quality to be equal to virgin materials."
As well as that, J.A. Jackson chose to continue partnering with CDE as it was more sustainable for their business as David continues: "We have been able to retain the main feed conveyor and aggregates processing section with the additional plant. CDE were able to design a plant to seamlessly integrate the elements we could keep from the original plant, which is a much more sustainable solution for us and a large part of the reason for working with CDE again."
Transforming waste into value
In order to meet increased demands and also to serve the changing market landscape, we designed J.A. Jackson a solution which can process over 200tph, an increase from 120tph with the existing plant, resulting in over 10,000 tonnes being washed through the plant each week.
The new 200tph solution integrates an EvoWash™ sand wash plant, AquaCycle™A600 thickener, and screen, with a further addition of an R4500 primary scalping screen added once the upgraded solution was operational.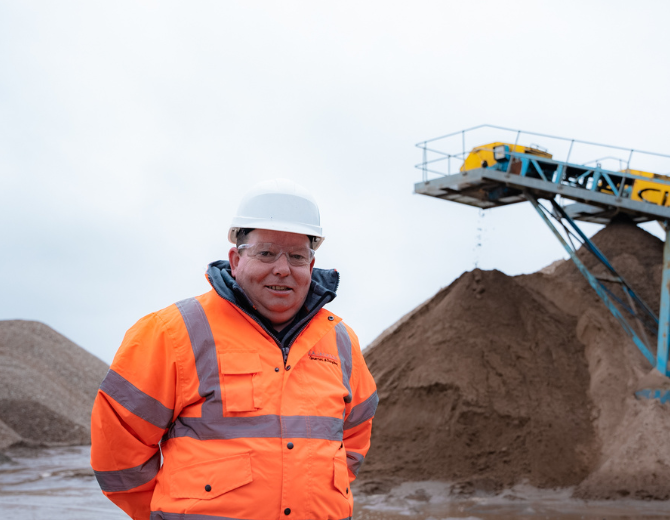 THE RESULTS
The plant is producing six final products (two sands; 0-2mm and 0-4mm, and four aggregates; 10mm, 10-20mm, 20-40mm and an oversized) as well as filter cake. With this new plant, 85% of the feed material is being repurposed in the local construction industry, limiting the amount of waste being sent to landfill.

The J.A. Jackson facility has an abundance of feed material from the local area, much of which comes from the 400 tipper wagons which form part of the Fox Groups fleet. The material is processed through the wash plant and the wagons leave with washed sand and aggregates, so as well as diverting material from landfill there are also less empty transport runs during this extremely efficient process, with waste washed and graded within 3 minutes.

J.A. Jackson is 45 minutes from the local stone quarries in Cumbria so by increasing capacity they are helping further reduce carbon footprint of material movements by providing a source of aggregates to the local construction sector.

David Scott, Health Safety and Operations Manager at J.A. Jackson said: "Now that we've increased the size of the plant, we're able to process more material which allows us to work in partnership with large construction firms which diverts more waste from landfill and ultimately is helping promote sustainability in our local economy.

"CDE has delivered on what we set out to achieve, we've developed a very positive working relationship throughout the years. From the design process through to the commissioning and after-sales support. We have a great on-going relationship with CDE and have regular visits from our local Customer Relationship Manager, who has been a great asset to ensure the smooth operation and development of our plant."

; ;