Ontario construction materials firm, James Dick, maximizes material recovery with 45tph sand wash plant.
Material
Ultra Fines Recovery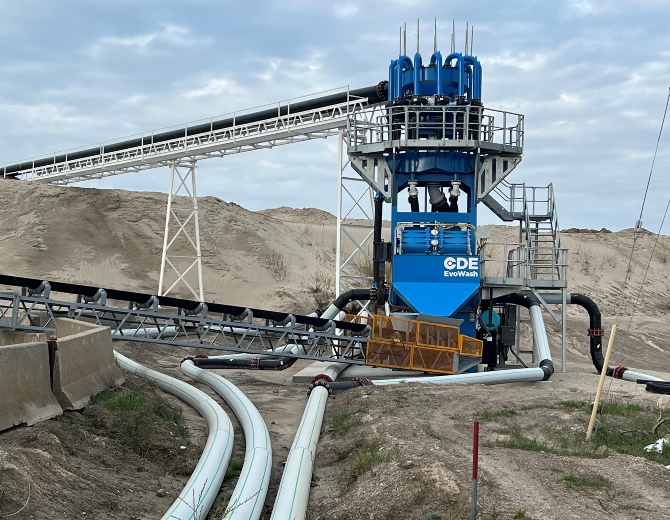 PROBLEM
James Dick Construction, an Ontario-based sand and aggregate producer has finalized a major new investment in an ultra fines recovery system to solidify its position as one of the leading suppliers of construction materials in the local market.
The James Dick group of companies has grown from its humble beginnings in 1964 to its current position as a leader in the supply of sand, gravel and limestone products in the Greater Toronto Area (GTA).
In 1983, the group acquired Caledon Sand & Gravel Inc. and with it the 825-acre Caledon Pit, then one of the largest pits in the country. It was in 1997 that James Dick Construction secured a licence to expand its Caledon Pit which would ensure reserves of quality construction materials for the local market for decades to come.
Its focus has long been driven by a desire to ensure a consistent supply of materials with the least social and environmental impact by locating itself close to where demand is, to minimize haulage emissions, which delivers both environmental and commercial advantages.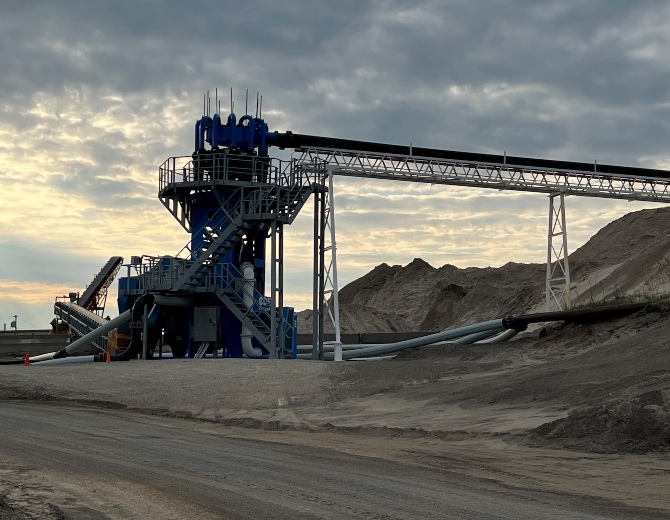 Solution
Continuing this trend, the recent commissioning of a state-of-the-art 45tph (tons per hour) ultra fines recovery system with cyclone technology in Caledon, Ontario is maximizing material recovery from its quarrying business, extending the operational life of its active extraction sites and available reserves.
At Caledon, the business currently maintains a range of wet and dry screening equipment, including traditional sand screw technology, an essential innovation in the quarrying industry over the years but one that lacks the accuracy of modern washing equipment.
The benefits of cyclone technology vastly outweigh the capabilities of sand screws, achieving greater materials output and minimizing the loss of high-quality fines. CDE cyclone technology delivers unrivaled control of silt cut points and product specification to produce high value, in-spec construction materials straight from the belt.
Sustained demand for sand and aggregate products coupled with increasingly stringent regulatory requirements necessitates that producers maximize their reserves to maintain profitability and meet the demands of the market.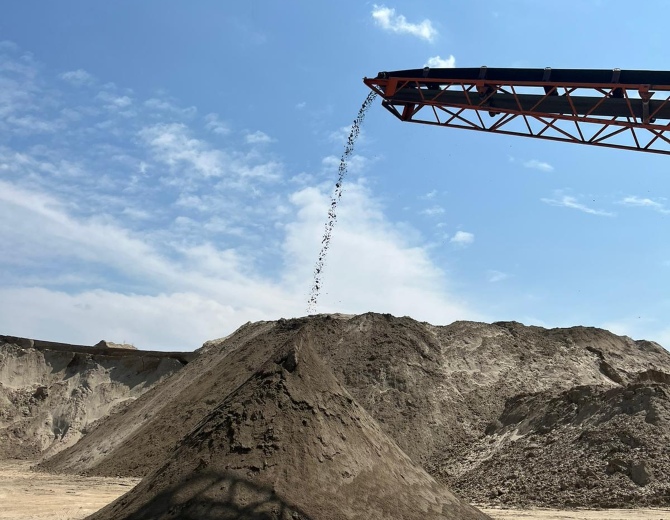 Result
The new plant is processing material previously lost to the overflow of two existing sand screws to recover premium fine washed masonry sand at a rate of 45tph.
Commenting on the project, CDE business development manager for Canada, Adrian Convery, says: "Fully operational, our highly efficient ultra fines recovery system will make a significant contribution to Caledon Sand & Gravel. By recovering larger quantities of premium sand more efficiently we can support James Dick Construction to maximize its return on investment and maintain its competitive advantage in the local market by boosting the availability of its material reserves."
James Dick, CEO of James Dick Construction, says: "We want to ensure our operations remain as efficient as possible so that we can continue to service the local construction industry for many years to come. For us, embedded in the Caledon community, the key to that is ensuring we extract as much value and material from our reserves as possible as opposed to pursuing new extraction sites.
Established by Mr Dick almost 60 years ago, James Dick Construction Limited started out with a D-6 bulldozer and single axle dump truck which were put to work at its Adjala and 20th Sideroad pits in the Albion township.
Today, its primary operations focus on the production, sale, and transport of high-quality construction materials produced from its portfolio of 18 close-to-market pits and quarries in Southern Ontario.
Other Projects In Americas you might be interested in:
Resolve Aggregates - Plant Upgrade
Texas, USA
Material Sports Sands, Sand & Gravel
Output #30 cut - #140 golf sand
Resolve Aggregates upgrade to new CDE screen to enable golf sands production.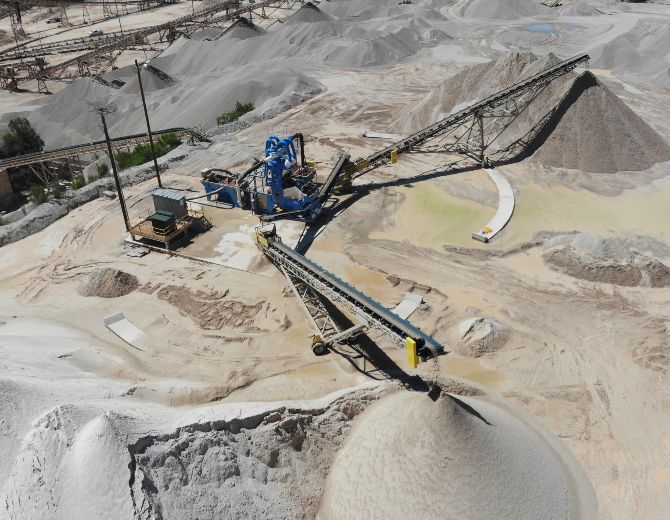 Oldcastle Materials
Texas, USA
Material Crushed Rock, Limestone, Sand & Gravel
Output C-33 Concrete Sand & Mason Sand
Texan construction materials company Oldcastle Materials upgrade to CDE technology for optimal sand washing efficiency.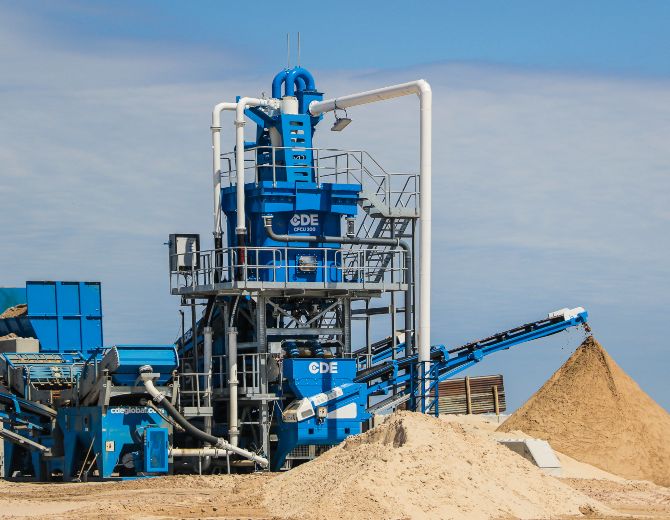 Cantera La Chola II

Argentina, Latin America

Output 30-120 mesh frac sand

End Use

Non-conventional petrol oil extraction

The installation of this modular, specialist sands wash plant for frac sand production took only 6 days.

;