The UK's largest provider of surface dressing and microsurfacing, Kiely Bros, has achieved a significant enhancement to its operations by investing in a 30tph trommel fines recycling plant from CDE.
Output
0-2mm Concrete Sand | 0-4mm Building Sand
End Use
Concrete Production
Road Fill
Pipe Bedding
Kiely Bros Diverts 80% of Trommel Fines Through 30tph CDE Recycling Plant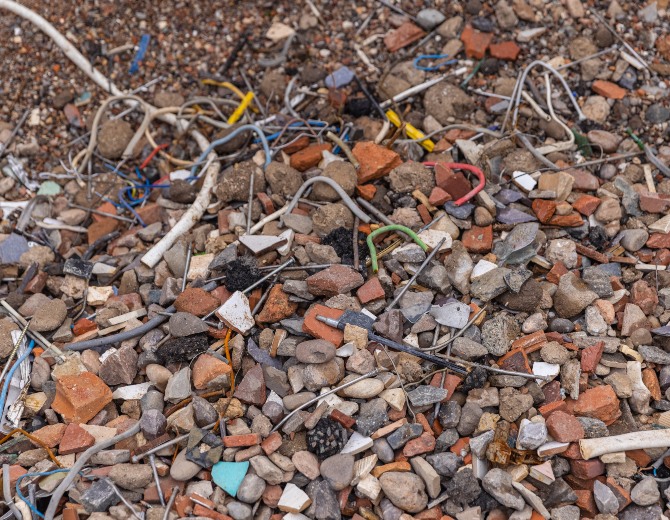 THE CHALLENGE
The Birmingham-based company was established in the late 1950's and originally specialised solely in surface dressing, operating within the West Midlands area. The company has since expanded and now operates throughout England, Scotland and Wales, completing approximately 15 million square metres of surface dressing and microsurfacing each year.
Prior to this latest investment, the company worked with CDE to install a mobile grit washing plant, with the initial development of the CDE FreeFlow in 2012. The relationship between CDE and Kiely Bros has remained strong and led to the specialist contractor once again utilising CDE's expert knowledge in advanced wet processing technology to enhance its current operations.
The company processes skip waste through a dry recycling system and picking station to recover materials and divert them from landfill. Trommel fines, however, are residue waste that result from this process which cannot be treated effectively in such a process.
Produced as part of the recycling process, trommel fines consist of materials such as stones, aggregates and glass; they have traditionally been treated as an inert product and sent to landfill. However, trommel fines also contain materials such as fibre, films, rigid plastics, organics, wood, metal and textiles.
Kiely Bros' skip waste recycling facility produces over 600 tonnes of trommel fines waste per week. The company was intent on reducing the volume of waste sent to landfill, to obtain a more sustainable future for their business and engaged CDE to achieve their goal.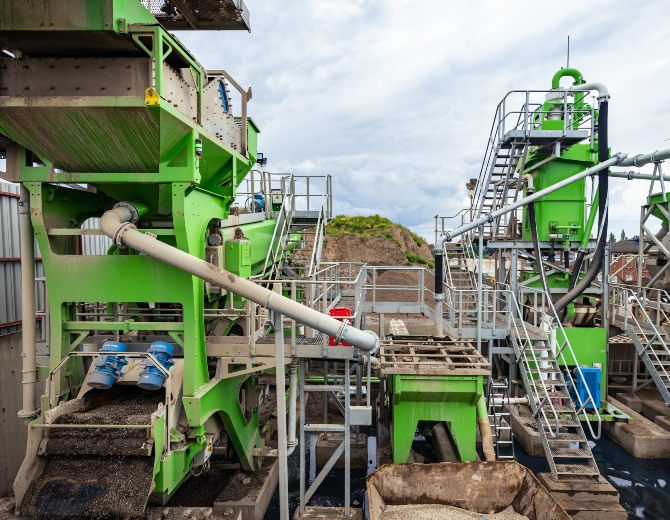 THE SOLUTION
After the briefing process and analysis of raw feed material, CDE commissioned a full trommel fines recycling plant, including its AggMax™ logwasher , EvoWash™ sand washing fine material classification plant, CFCU 70 density separator, CO:FLO™ advanced liquids/solids separation system, ProGrade Sizing Screen and AquaCycle™ thickener.
Turnkey processing systems from CDE provide maximum recycling potential and full water treatment achieving considerable reduction in waste to landfill. The business case to recover materials from trommel fines is also attractive as trommel fines attract the higher rate of Landfill Tax, with a Loss of Ignition (LOI) of more than 10%.The CDE plant includes a CFCU which uses density separation to remove fibrous, organic and polystyrene materials which have a high LOI content, once these materials are removed a high quality finished sand product. The savings can equate to around £90 per tonne.
Sending trommel fines to landfill not only results in a considerable cost for waste operators but also does not align to the United Nations Sustainable Development Goals (SDGs) and drive to create a circular economy.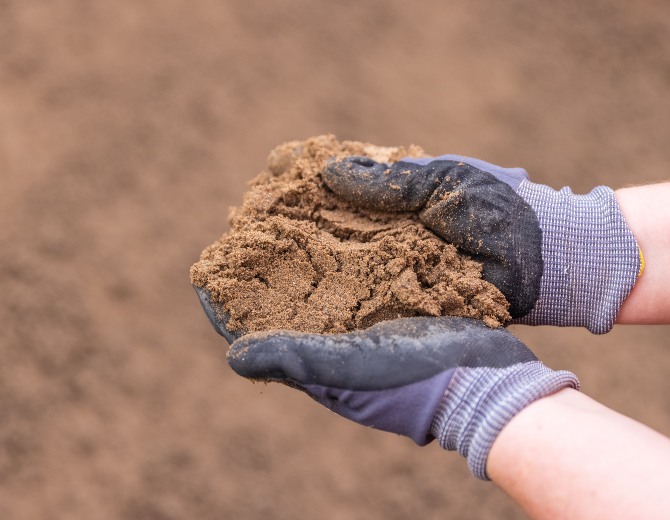 THE RESULTS
Since commissioning, the plant has diverted over 80% of the company's trommel fines waste from landfill. By washing the inert materials to remove contamination, clean sand and aggregates extracted from the trommel fines waste can be resold and reused in the secondary aggregates market to close the loop on waste, contributing to a circular economy and also opening new revenue streams for the company to ensure swift return on investment.
Jim Conlon, Quality and Technical Services Manager at Kiely Bros, said, "Our company was producing trommel fines waste at a rate that, for us, was no longer acceptable without a sustainable solution for our outputs.
"When we initially approached CDE, we asked what could be done with this material. They conducted thorough analysis to unearth what could be recovered from the material stream, whether it was commercially viable, and confirmed to us there was a great percentage of secondary aggregate."
Since commissioning, the plant has already proven its effectiveness.
Matthew Bunting, Business Development Director at CDE, said, "We have worked very closely with Kiely Bros throughout this process to design a system specific to their site and their material stream. To this day we support them with plant optimization and operator training through our CustomCare aftercare on an ongoing basis."
"Kielys have been a delight to work with. They're very dynamic and very forward thinking, passionate about their environment and passionate about innovation.
Bunting adds, "With ever increasing legislation around qualifying fines, recycling has to be the way forward for trommel fines. At CDE we are excited about the impact our proven technology can have on the trommel fines waste problem.
You May Be Interested in These Projects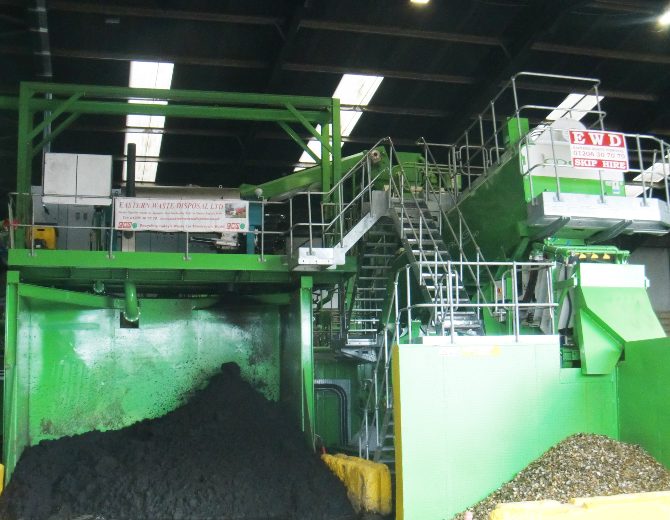 Eastern Waste Disposal
England
Material Road Sweepings & Gully Waste, Trommel Fines
Output Recycled Sand & Aggregates
Bespoke turnkey solution for processing road sweepings and trommel fines at 25tph & diverting up to 90% of material from landfill.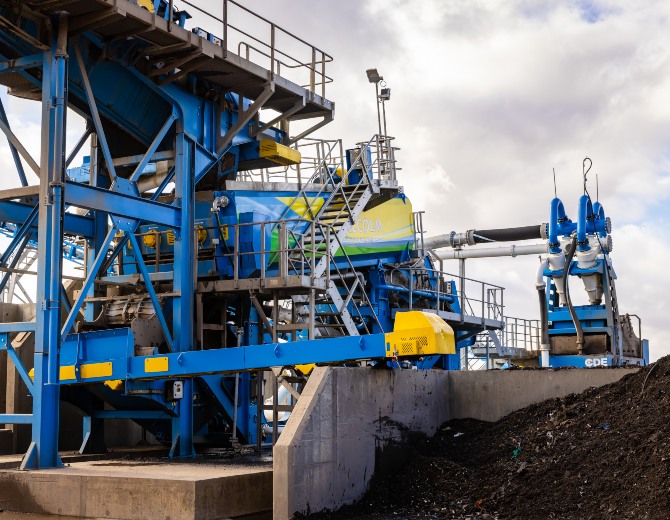 Skipway Waste Management

Northern Ireland

Material C&D Waste, Trommel Fines

Output Recycled Sand & Aggregates

End Use

Concrete Production

Construction Bedding

Drainage

Skipway Waste Management in Lisburn has commissioned the first trommel fines plant in Northern Ireland in a bid to push the boundaries in sustainable innovation

; ;