CDE installs new custom 400tph wash plant for Lone Star Aggregates in Florence, Texas.
Output
B, D, and F Rock | #200 fines | M-Sand
End Use
Asphalt Production
Concrete Production
400tph Sand Wash Plant at Lone Star Aggregates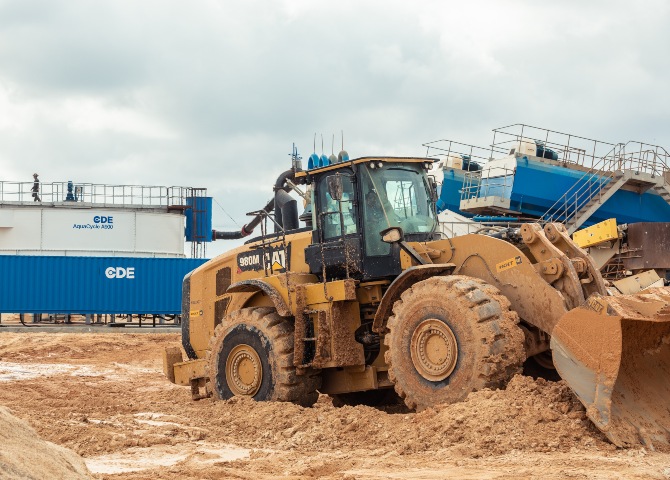 THE CHALLENGE
Lone Star Aggregates is a subsidiary of Asphalt Inc., which also owns Lone Star Asphalt and Lone Star Paving divisions, operating across North, Central, and South Texas. It has two quarry locations in Florence and New Braunfels, and three asphalt plants in Florence, Kerrville, and New Braunfels. The Lone Star Aggregates quarry in Florence produces aggregates for use its sister asphalt plant, and the paving division lays the hot mix across Texas.
The quarry at Florence had heavy clay-bound limestone feed material that it needed help scrubbing and washing. It had also identified significant operational inefficiencies through the loss of fines to its ponds, as use of a settling pond system to recycle water.
The ponds system wasn't producing enough clean water to clean its sand and aggregate materials, the maintenance costs were high, the process was slow as it required double handling through the use of long reach excavators, and additional time was required to let the water separate from the solids before removal.
THE SOLUTION
CDE proposed a customised solution that could be integrated with Lone Star's existing plant. The washing plant comprises a combination of CDE modular technology that works in perfect synergy: two AggMax™ 251 modular logwashers, scrub the aggregates, working in the circuit to clean the aggregates for use in hot mix asphalt production while also releasing sand which is diverted to a sump.
From here the material is transferred to CDE's EvoWash™ sand classification system for sizing, washing, and dewatering. Unlike traditional washing methods, the EvoWash captures plus #200 fines to produce manufactured sands. The efficiency of the system is reinforced by the action of an A900 AquaCycle™ thickener which allows up to 90% of the used water to be recycled using a system dedicated to the removal of fine particles via flocculation, reducing the requirement and maintenance of settling ponds, delivering operational savings.
"The EvoWash™ has made a very, very clean sand for us, really takes out the clay and also we're able to catch 200s and put it back into our sand to keep it out of our ponds." Thomas Playfair, Director of Lone Star Aggregates.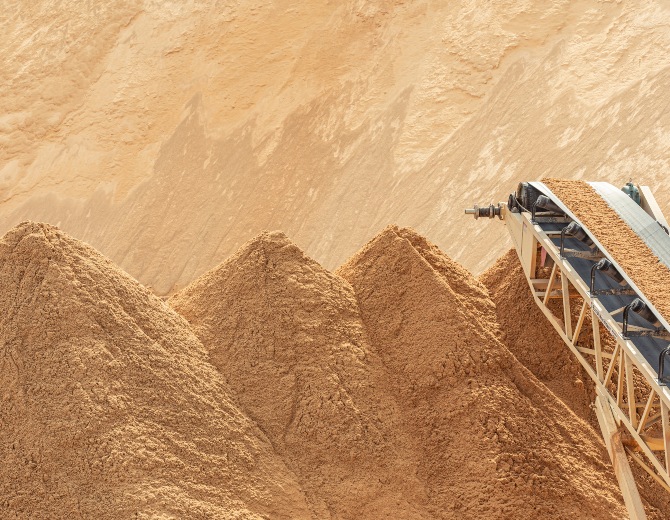 THE RESULTS
With the CDE integration in place, Lone Star has seen significant operational efficiencies and savings. The sand and aggregate plant is producing 400 tons per hour of B, D, and F rock for its hot mix asphalt production as well as increased M-Sand yields. It's capturing previously lost fines, recycling process water, and reducing the need for manpower and maintenance of its settling ponds.
Having witnessed the success of this project Lone Star has appointed CDE again to upgrade another plant in Texas, a partnership we hope to continue as Lone Star continues to grow and expand.
Playfair added, "When you have settling ponds that means the maintenance is very high, you have to have long reach excavators, you got to dip it out. The material has to set for a while for the water to separate from the solids and after that happens you got to pick it up and move it, so by introducing the AquaCycle™ to this project we're able to do that all at one time without manpower, and of course, it brings our bottom line up."
You May Be Interested in These Projects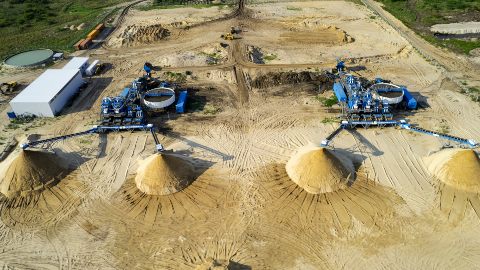 YPF
Argentina
Output 30-70# and 70-140 Frac Sands
YPF adds another specialist sand wash plant to its site to deliver higher quality product at a lower operational cost.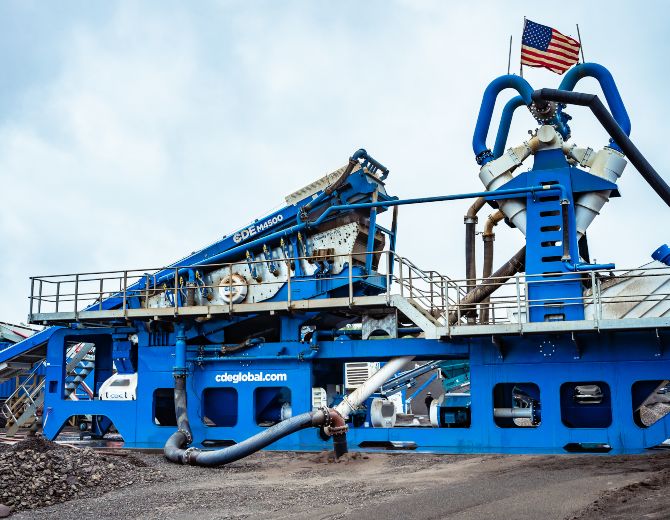 Lindsey Aggregates
New York, USA
Output C-33 spec | Mason sand | Chip products
New markets created for Lindsey Aggregates thanks to the installation of a new CDE custom sand washing system.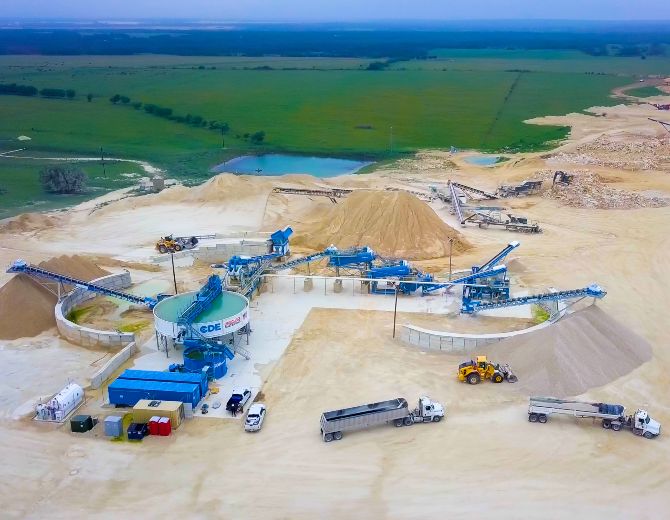 Resource Materials

Texas, USA

Material Sand & Gravel, Manufactured Sands

Output 1¼+ oversize aggregates | 1¼ - #4 washed #57 stone | 4 - 8 mesh grit | C33 concrete sand

Resource Materials invests in CDE technology for new 450tph wash plant.

; ;