Matthew Sand & Gravel has eliminated loss of quality fines during their sand washing processes by introducing the M4500 modular wash plant.
Material
Crushed Concrete, Sand & Gravel
Output
2 Sands (NCDOT 2S Concrete Sand & a Fine Sand) | 2 aggregates (oversize & ¼" stone)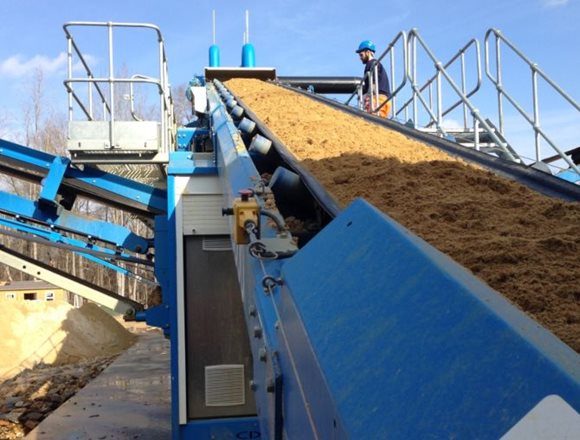 THE CHALLENGE
Matthews Sand & Gravel who are based near Smithfield NC, provide aggregate materials for the local construction industry.
The company was experiencing a number of issues with their existing sand washing plant such as lost fines to the pond, increased pond maintenance, a wet product which required time to dry and by operating on diesel it was costly to run.
CDE Presales Engineer, Tiff McMullan, responsible for the project said: "The lost fines to the ponds reduced available product for sale, lowering revenue, the ponds were costly to maintain, and a low production tonnage was resulting in a lot of overtime hours in order to meet demand."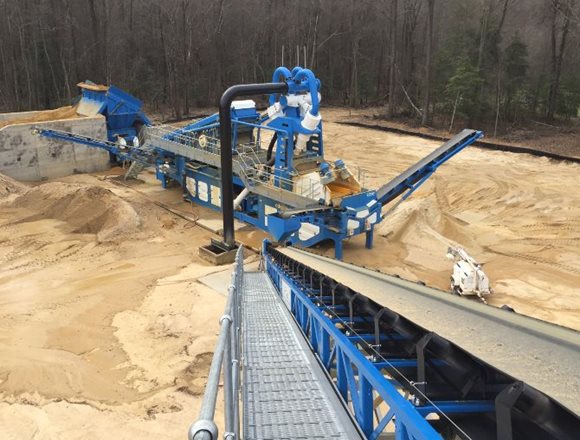 THE SOLUTION
When they specified the issues they were confronting in their process and the detailed requirement for a new system, CDE identified that the solution to improve their production efficiency and increase their return on investment would be the installation of the M4500 wash plant. The M4500 allows for the feeding, aggregate screening sand washing and stockpiling of materials on a compact chassis and is part of the M-Series range of modular wash plants manufactured by the company.
With the implementation of the CDE equipment, Matthew Sand & Gravel would be able to produce a concrete sand to the desired specification as well as a new product, a residual fine sand, which had previously been lost to the pond. When CDE showcased the project and demonstrated they would have the capability to produce four different products (an oversize, an aggregate and two sands), Matthew Sand & Gravel specialists decided that the integration of the CDE machine would be the ideal solution they needed to reach a more efficient production and would also result in significant cost savings for the company.
So, in 2015, CDE commissioned and installed the M3500 wash plant, which can be accommodated in a small footprint thanks to its modular design. It incorporates a feed hopper & conveyor, a double deck 16x5 ft screen, and an EvoWash sand washing plant.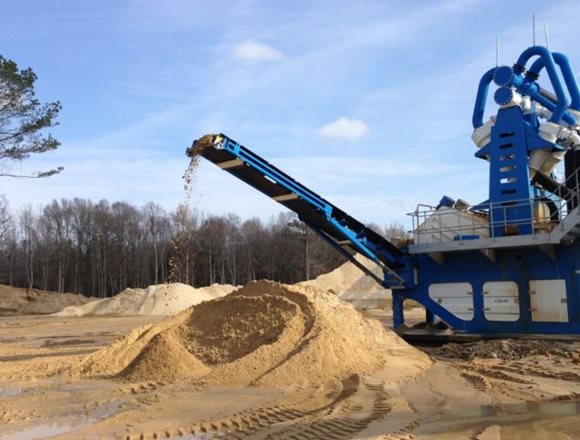 THE RESULTS
Some of the differential aspects of CDE for Matthews Sand & Gravel were their modern plant modular design, the efficiency of CDE sand washing methods, improved by the integration of cyclones and dewatering screen and the professionalism of CDE team. Their equipment facilitated highly accurate separation of silts and clays from the final washed sand product.
The CDE plant installed with a capacity of 200tph feed, enabled Matthews Sand & Gravel to generate 4 products in total - 2 aggregates (oversize & ¼" stone), 2 sands (NCDOT 2S Concrete sand & a residual fine sand).
You May Be Interested in These Projects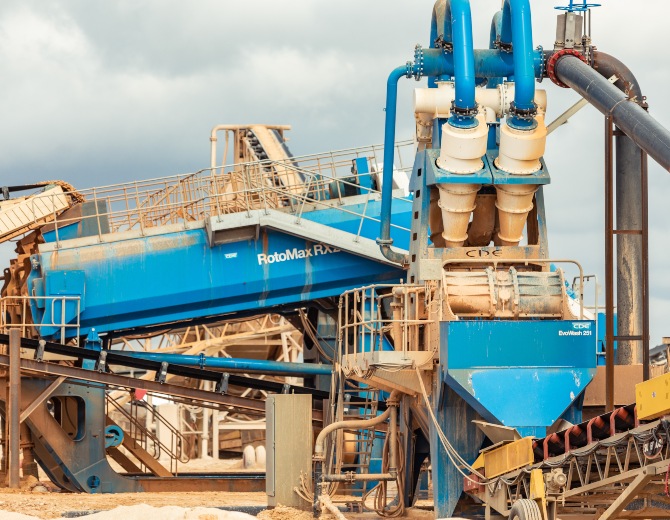 Lone Star Aggregates
Texas, USA
Output B, D, and F Rock | #200 fines | M-Sand
End Use
Asphalt Production,
Concrete Production
CDE installs new custom 400tph wash plant for Lone Star Aggregates in Florence, Texas.
Resolve Aggregates
Texas, USA
Material Claybound Aggregates, Sports Sands, Sand & Gravel
Output C33 concrete sand | #8 pea gravel | #57 gravel | ASTM 144 masonry sand | asphalt sand
End Use
Construction Products,
Asphalt Production,
Golf Sands
Resolve Aggregates – in partnership with CDE since 2015.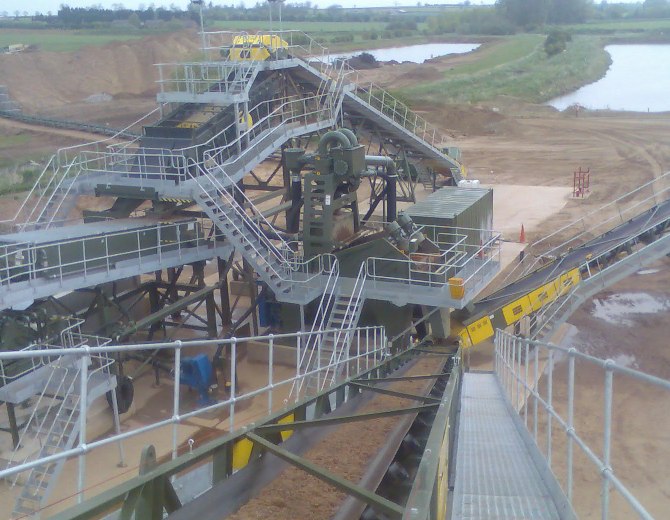 Lafarge Brooksby

England

Output 5 – 10mm, 10 – 20 mm & +20mm aggregates | coarse sand | fine sand

Lafarge benefit from increased efficiencies following the introduction of a turnkey 180tph CDE washing plant.

;