CDE M2500 used to reduce clay contamination and produce washed sands which comply with Russian GOST standards for use in concrete.
Material
Claybound Aggregates, Sand & Gravel
Output
0-3mm building sand, 3-5mm concrete sand, 5-25mm aggregate and +25mm aggregate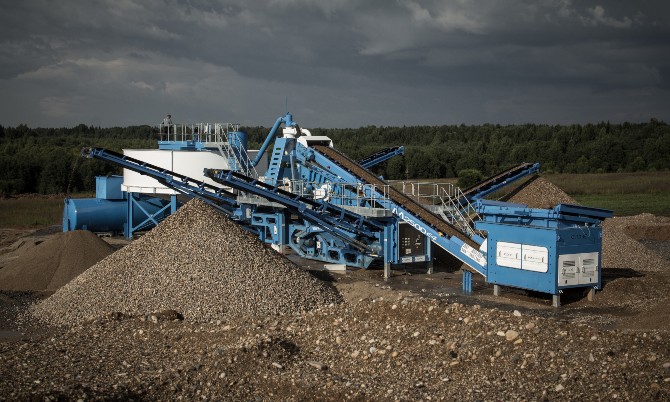 THE CHALLENGE
Stroytekhservis Cherepovets is a quarry company in the west of Vologda Oblast, Russia, established in 2005 and specialising in the production, sales and transportation of sand and aggregates.
Stroytekhservis Cherepovets is part of the Stroytekhservis group of companies. The organisation is rapidly developing with divisions in construction, sand and aggregate production, concrete production and equipment rental. Stroytekhservis owns three quarries in the Cherepovets region as well as crushing and screening plants in the area and a concrete production facility.
The company's main focus is the supply of bulk aggregates and building materials for both clients and also in their own projects. The Stroytekhservis Group aims to expand its construction division over the next few years to provide a turnkey service for its customers by delivering a complete solution for commercial and residential projects.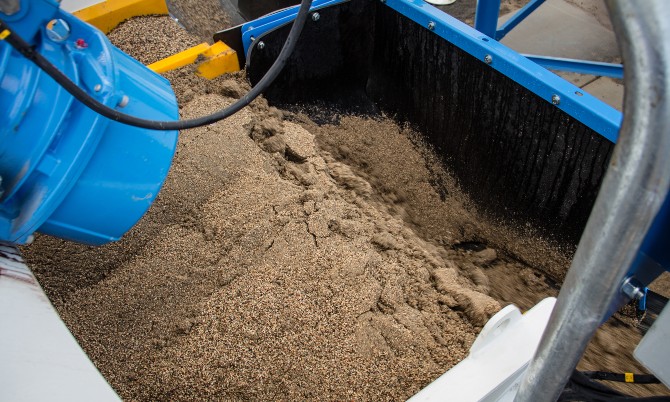 THE SOLUTION
Stroytekhservis required a 120tph plant that would produce 4 washed and sized products; a 0-3mm building sand, a 3-5mm concrete sand, a 5-25mm aggregate and a +25mm aggregate. The raw material is 0-40mm sand and gravel. Stroytekhservis also required a water treatment system as they had limited space to accommodate settling ponds and additionally they wanted to reduce the requirement for fresh water to feed the plant. After a thorough sieve analysis at the quarry, the equipment specified to process the material was a M2500 washing plant and an AquaCycleTM thickener.
The new plant was delivered by CDE in conjunction with Mining Technologies, CDE's sales partner in Russia.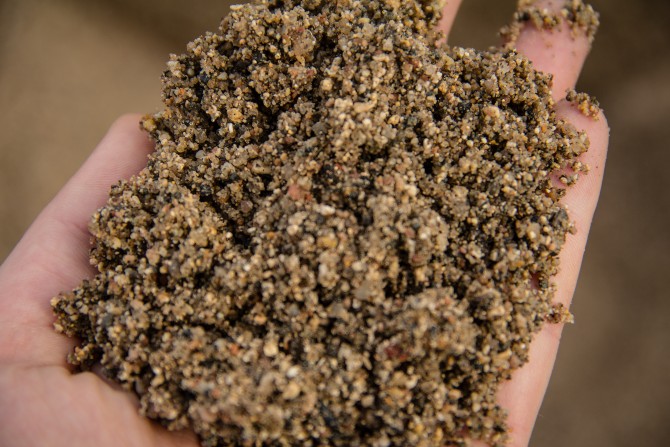 THE RESULTS
The M2500 washing plant significantly reduces clay and dust contamination and produces a range of washed sand and aggregates.
The requirements for concrete sand are defined by the Russian state standard GOST 8736-93. "It was very important that the final sand product should meet the standard specification for concrete production. The M2500 produces in specification products which comply with this standard and therefore are suitable for construction works as clay and dust particles in the final product are 0.2%" explains Vitaly Vizir, CEO Deputy for sales for Mining Technologies.
The AquaCycleTM thickener offers recycling benefits as it significantly reduces the volume of fresh water required with up to 90% of the water used in the washing plant is re-circulated around the plant.
You May Be Interested in These Projects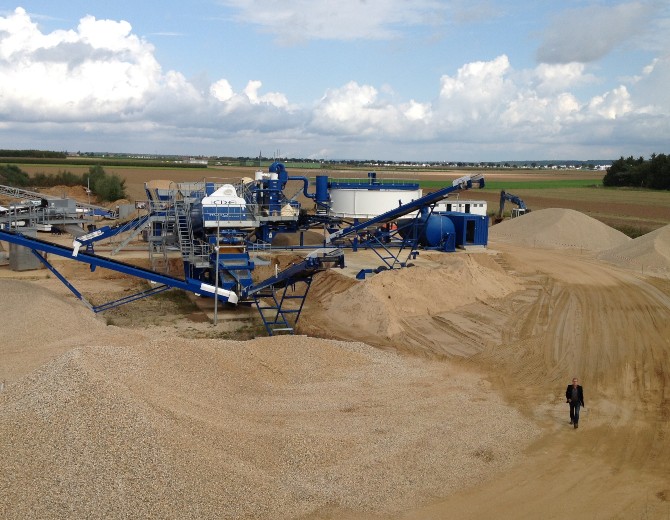 Josef Bohnen
Germany
Output 0-63micron sludge, 0-2mm sand, 2-8mm sand, 8-32mm aggregates, +32mm aggregates
End Use
Mixed sand & gravel for construction
CDE turnkey sand & gravel washing plant allows Josef Bohnen to process 140tph to meet rising demand in regions while conserving natural resources and delivering energy efficiency.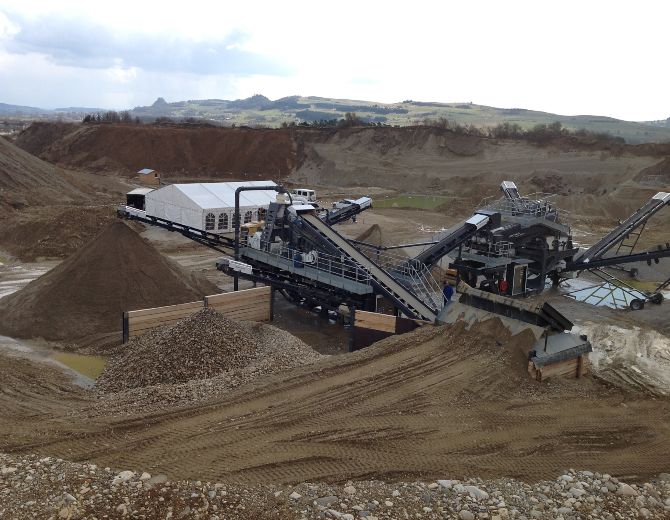 Kieswerk Kohler GmbH
Germany
Output 0-2mm, 0-4mm, 4-8mm, 8-16mm and 16-32mm
End Use
Concrete Production,
Cable Sand
Installation of a CDE M2500 mobile washing plant enabled Kieswerk Kohler to process 100tph while addressing excess fines issues and developing new product.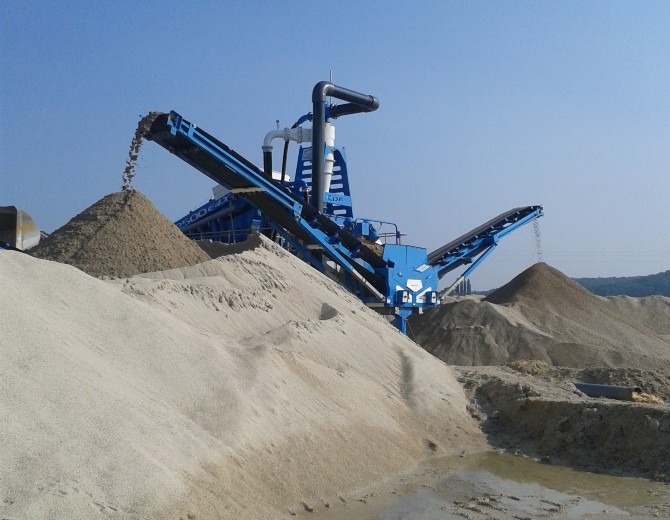 Antrope

France

Material Sand & Gravel, Claybound Aggregates

Output 0-4mm, 5-10mm, 10-20mm & +20 mm sand

End Use

Readymix Concrete,

Concrete Blocks

First CDE M2500 mobile washing plant installed in France to process alluvial limestone, outputting in spec concrete products at a rate of 120tph.

; ;