State-of-the-art 140tph silica sand washing plant in south Brisbane.
Output
7 Specialist Sand Fractions
Sunstate Sands Glass Sands Wash Plant, Australia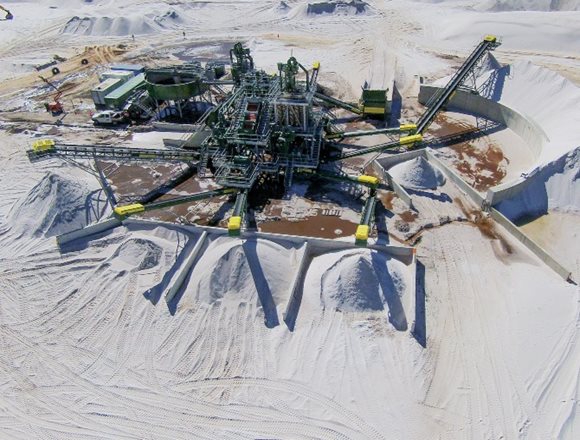 THE CHALLENGE
Sunstate Sands is an independent Queensland quarry operator that provides quality quarry products and high-grade silica products from its quarries in Gladstone and Mackay and a mine operation in Bundaberg.
Sunstate Sands secured a deal with glass container manufacturer Owens-Illinois (O-I) Inc's Asia-Pacific operations to supply flint grade silica sand to its glass manufacturing facility in South Brisbane. They needed to find the best way to achieve this and provide a consistent grade of the silica sand for this glass production.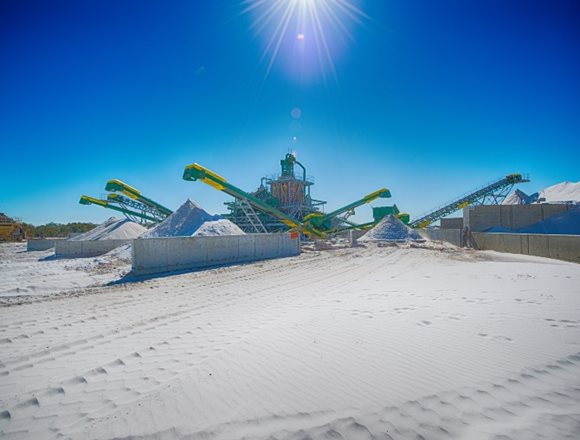 THE SOLUTION
CDE worked closely with Sunstate Sands to develop a plant concept that would meet all production requirements and carried out laboratory testing to assess the feed material.
The plant has been configured specifically for Sunstate Sands and the rigid requirements necessary for glass sand production. The plant incorporates several machines from the CDE core product range including the M2500 mobile washing plant, multiple EvoWash™ sand washing units, several prograde screens, and an AquaCycle™ thickener.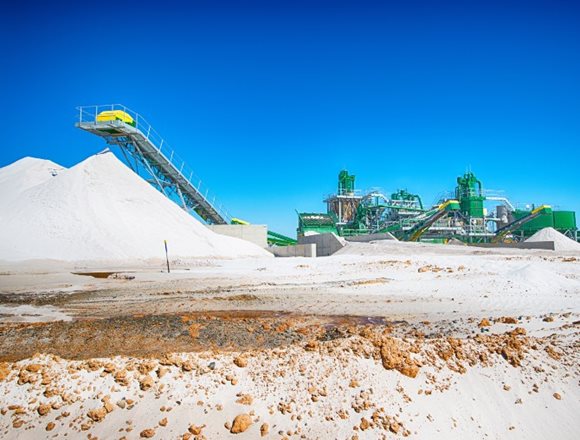 THE RESULTS
The final materials produced are all within specification and allow Sunstate Sands to service its customers with new products. The company is also able to target new markets on and offshore.
Business efficiency has also improved as the company is achieving higher levels of production and has increased its range of products without the need to recruit additional employees to run the new plant.
The plant produces seven products in one pass at a feed rate of approximately 140 tons per hour as per Sunstate Sands requirements.
You May Be Interested in These Projects
Tooperang Quarry
Australia
Material Sand & Gravel, Silica Sands
Output 7 Specialist Sand Fractions | +99% Silica Sand
M2500 washing plant employed to process silica sand for use by Australian wine bottle manufacturer.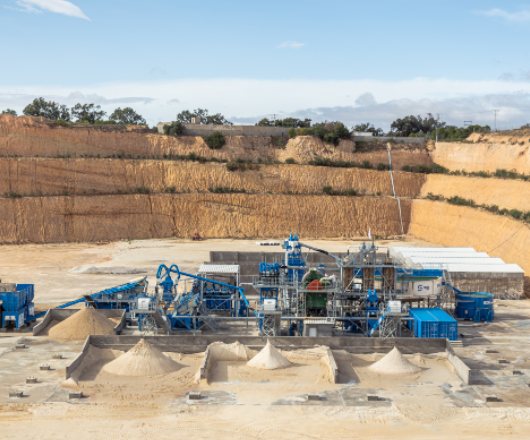 SOMEVAM (Sebri Group)
Tunisia
Material Sand & Gravel, Silica Sands, Sports Sands, Ultra Fines Recovery
Output Ultrafine (30-150 microns) | Glass Sand (150-650 microns) | Coarse Sand | (650 microns-3mm) | Oversize (3mm)
End Use
Glass Production,
Silica Flour,
Ceramics,
Sports Sands,
Water Filtration Systems
State-of-the-art 200tph silica sand wash plant installed in Tunisia, producing five products ready for market straight off the belts.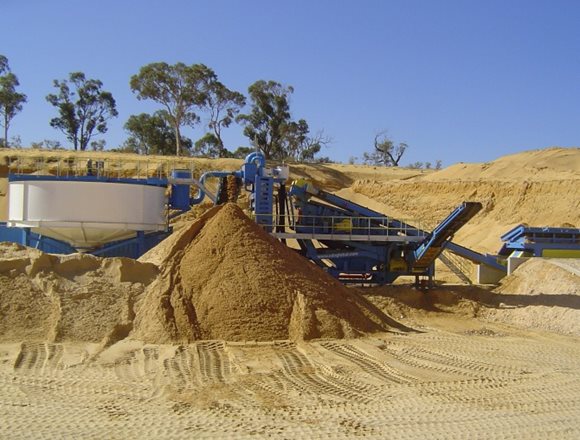 WA Limestone

Australia

Material Claybound Aggregates, Silica Sands, Sand & Gravel

Output 7 Sized Sands & Aggregates

End Use

Construction Products,

Glass Production

WA Limestone runs CDE equipment for 3 years producing 1,000,000 tons of concrete sand and gravel with no spare parts required.

; ;