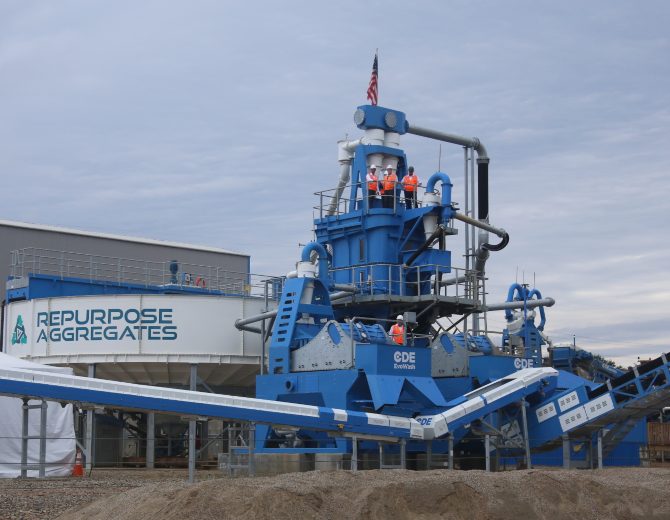 Visitors from across the Americas
A recent showcase of our state-of-the-art wet processing technologies in Maryland demonstrates the growing appetite for construction, demolition and excavation (CD&E) waste solutions.
Following the recent commissioning of a new recycling facility for Repurpose Aggregates in Joppa, Maryland, we hosted an open house event which was attended by over 80 materials producers and industry representatives from across the United States and Canada as well as attendees from Brazil and Venezuela.
Our North America Business Development Director Darren Eastwood says this shows that appetite for waste recycling solutions is "stronger than ever".
"With the support of our partners at Repurpose Aggregates we were able welcome guests from right across North and South America, offering them the opportunity to see our waste recycling solutions in action and to witness first-hand the economic and environmental benefits brought about by the technologies on site.
"By working alongside us to open their gates, Repurpose Aggregates played a major role in supporting our drive to accelerate the adoption of sustainable technologies in the materials processing industry. I believe the strong turnout and its geographic spread is a positive indication of the industry's willingness to adopt to more sustainable ways of working and one which is also a very lucrative investment."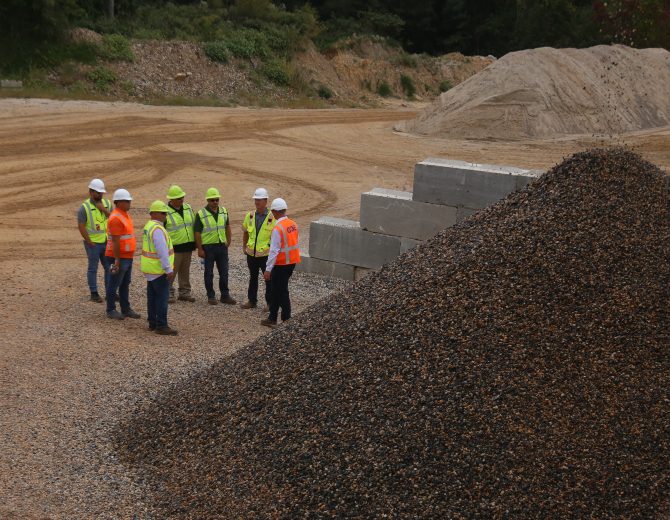 Engineered For A Sustainable Future
Becky Caldwell, Executive Director of the Construction & Demolition Recycling Association (CDRA), says events of this kind demonstrate the real-world benefits of forward-thinking partnerships.

"At CDRA, we exist to educate the industry about environmentally sound recycling, to support innovators and change-makers whose technologies are driving forward the advancement of the circular economy, and to advocate for materials producers whose products are championing the potential of recycled construction materials.

"We're grateful to the teams at CDE and Repurpose Aggregates for opening the doors to this impressive recycling facility. The opportunity to see the fruits of this partnership in operation is testament to opportunities we have as an industry to deliver transformational change."

Following the Open House, we are delighted to announce the next event in our Engineering Insights webinar series. On October 19, we will host a 360 virtual site tour of the Repurpose Aggregates 250tph wash plant. Our engineering experts Darren Eastwood and Joseph Theal will guide viewers through each stage of the process, from the feed material and washing process to the numerous outputs currently being produced providing insight into how CDE ensures high-quality in-spec products and guarantees equipment performance.

REGISTER FOR WEBINAR

Repurpose Aggregates Install 250tph CDE Waste Recycling Facility in Maryland

;