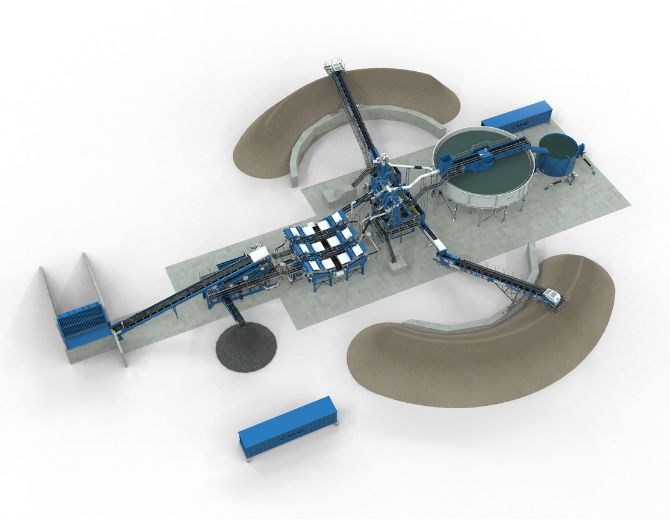 We are delighted to announce a new partnership with the La' Ala Al-Kuwait Real Estate Company that will see us deliver a new sand washing plant to support the delivery of phase five of the company's pioneering Sabah Al-Ahmad Sea City (SAASC) in Kuwait.
A development 25 years in the making, the sprawling metropolis of man-made islands and waterways will eventually house over 250,000 residents.
Situated some 90km south of Kuwait City in the Al-Khiran area along the Arabian Gulf, SAASC is considered one of the largest real estate developments in the world. Alongside residential and commercial complexes, it will feature a vast network of canals and waterways as well as four major marinas.
To date, five phases of the planned ten-phase project have been completed, creating over 186km of new coastline. In total, over 230km of new beaches are planned for the visionary city.
With the next phase commenced, millions of cubic metres of sand and silt will need to be extracted, processed and dewatered to create a new entrance channels, waterways and land formation.
To support this, we will commission a new sand washing plant to replace a pre-existing wash plant set-up that has reached the end of its operational life.
With over 3,000 contractors from 20 countries working 24/7, SAASC requires robust technology to maintain its busy production schedule.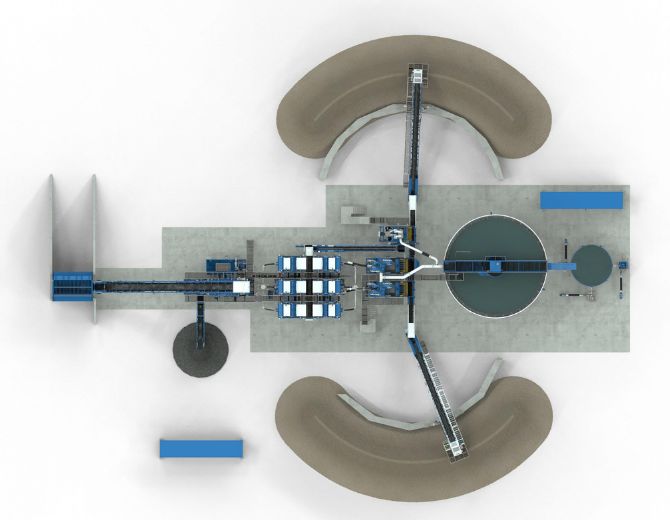 The dated system currently employed on site has been in operation for over a decade and during this time has operated beyond its efficiency range, resulting in lose of high-value fine material to tailings ponds.

Our solution will deliver greater plant optimisation and uptime to increase throughput. Its ability to be fine tuned in response to varying feedstock means the system will be able to adjust cut point to ensure optimum plant utilisation and product yield to support the continued development of new coastline and the construction of the city's vital infrastructure.

The project's previous sand washing system, which has reached the end of its operational life, played an important role in getting the project to where it is today, however as production demands intensify, newer, more adaptable technologies and solutions are required to maintain the SAASC project schedule.

As part of the latest phase of the project, an estimated 1.3 million cubic metres of beach sand is required by the middle of 2024.

The plant is expected to be commissioned in January 2023.

; ;