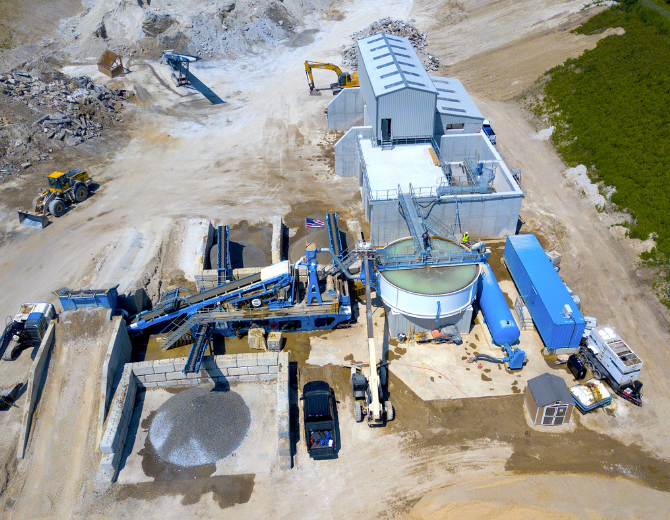 New Deals at ConExpo
At this year's show, which saw over 139,000 industry professionals in attendance, we showcased the top-of-the-range solutions that underpin our recycling process, including the latest generations of our AggMaxTM scrubbing and attrition system, Counter Flow Classification Unit (CFCU) for density separation, ShearCleanTM attrition cells and EvoWashTM sand classification and dewatering plant, and launched the latest addition to its range of InfinityTM high-frequency dewatering screens.
We welcomed existing customers from across the -region to share our experiences of materials washing and our recycling process, which served as the backdrop for multiple new deals struck at the show.
Set to be commissioned within the next year, the deals include new wash plants for customers based in the US, Canada and Latin America, with over 50% representing waste recycling operations and underscoring our commitment to accelerate the adoption of sustainable technologies in the industry.
Among the customers who shared their experiences of our process at the show were Our Recycling Corp.
Operating for over 30 years, Our Recycling Corp. began crushing concrete in the early to mid 1990s to reduce the costs of bringing crushed natural stone from the state of Connecticut to New York.
With commitment and dedication to recycling and sustainability in the local area, the company has become a well-established contractor in New York City and Long Island having recently partnered with us in a bid to further improve the circular economy on the island.
Having initially met at bauma in 2016, we worked together to build a solution to help Our Recycling Corp. create a washing solution to allow them to recycle crushed concrete and natural soil to divert more material from landfill.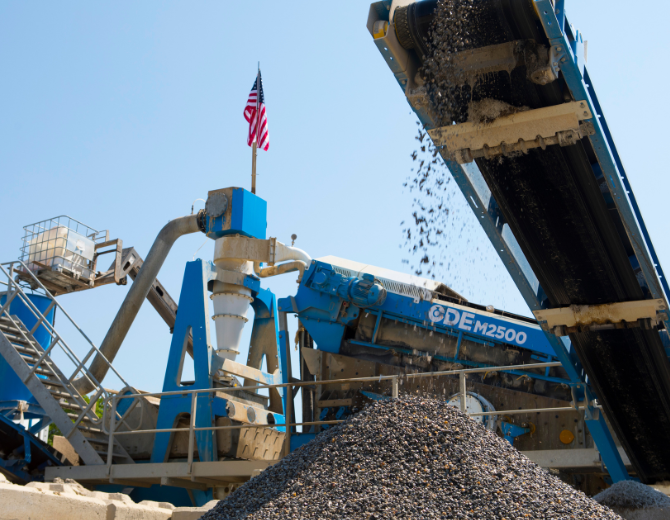 The 250tph solution designed and engineered by us comprises of a M2500 modular washing plant, Infinity screen P2-75 and AquaCycleTM A400 thickener, water management system, which create market ready sand and aggregates.

The solution is allowing Our Recycling Corp. to create two aggregates; 3/8"-1" oversize and 3/8" - #4 undersize, as well as #4 minus sand, created from waste materials ready for the market requirements.

Final products are serving the construction industry in New York, helping to preserve the natural resources on Long Island and providing a more sustainable future for the local community.

Eastwood added: "In New York and Long Island the virgin sand resources are dried up. We can recycle 90% of our water, which is very important, especially with water restrictions, and trucking is very expensive in these areas. This is one of the first plants to process concrete wash out, which has been a waste in the concrete industry, so it's fed into our plant to be processed into usable sand and aggregates again, contributing to Our Recycling Corp's sustainability goals."

Todd Ruttura, President at Our Recycling Corp, added: "As you do construction jobs, you're always going to have to waste debris, so you bring it here and we're turning it into a great product. Back in the eighties, they used to throw this material away in landfills or the ocean, and now we take it and make a usable product from it. This is definitely the way of the future recycling material."




; ;