Collier Materials expands Marble Falls operation with 300tph CDE wash plant to tackle claybound limestone.
Material
Claybound Aggregates, Limestone, Crushed Rock, Manufactured Sands, Sand & Gravel
Output
1 Sand & 5 Aggregates
End Use
Construction Products
Landscaping Products
New 300tph Wash Plant Installed for Collier Materials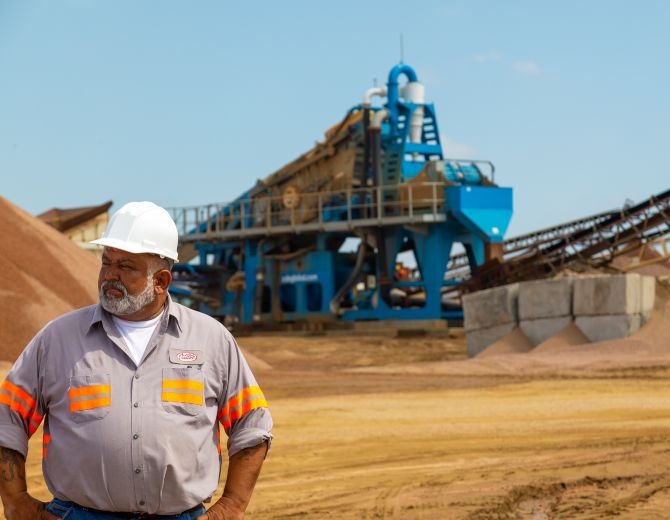 ABOUT COLLIER MATERIALS
Collier Materials expands Marble Falls operation with CDE wash plant.
Collier Materials headquartered in Marble Falls, TX, has expanded its sand and aggregates business in the region following a major investment in advanced washing technology from CDE.
Following the recent expansion at its Marble Falls pit, the company has commissioned a cutting-edge 300tph wash plant to facilitate the production of six superior washed aggregate products.
Operating out of its Marble Falls pit for nearly five decades under the direction of the Collier family, Collier Materials has grown to become one of the leading suppliers of decomposed granite products to the construction and landscaping industries in Texas.

Established in 1973, the locally owned business focused on the dry screening of the decomposed granite deposit and built a solid reputation for producing high-quality landscaping and construction products. Washing these aggregates bolsters the company's quality reputation and product offerings.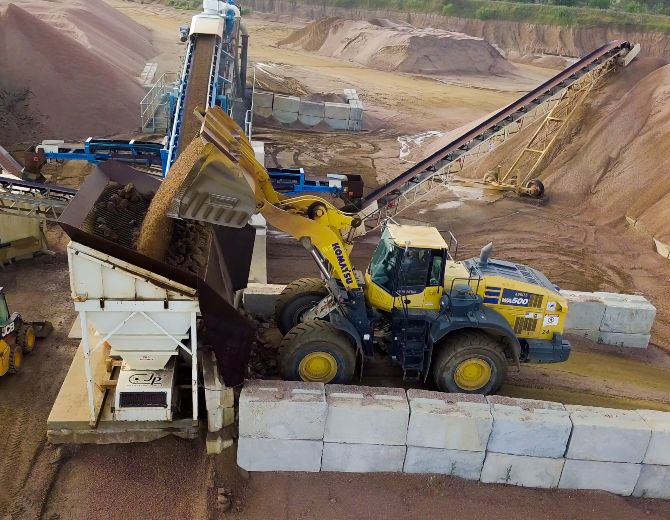 THE CHALLENGE
This new project in Marble Falls is the latest in a long running partnership with CDE. In 2019, our sand washing technology enabled Collier Materials to increase the production of concrete sand by 50% at its Georgetown site, improving product quality and reducing plant footprint in the process.
Collier Materials had invested in other cyclone-based wet processing system to process a heavy clay-bound limestone-based raw feed at its Georgetown site. A challenging feed material to process, the company quickly identified inefficiencies in the process and inconsistencies in the grading of the final products which failed to meet concrete sand specification.
Commenting on the latest project in Marble Falls, he adds, "When the opportunity arose to expand at Marble Falls, we knew CDE was the right choice to help us make the project a success. Its team understands our business and what we want to achieve with our plants. They work with us, collaboratively, to create a solution that ensures we are running at maximum productivity and producing top quality products. We've come to really value that process."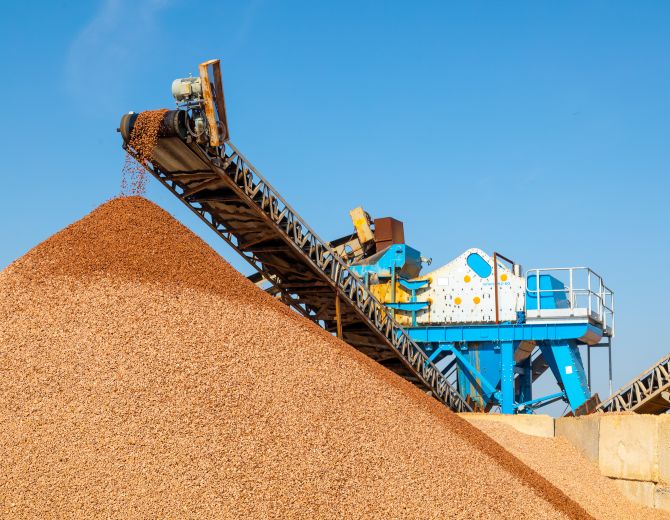 THE SOLUTION
CDE Business Development Manager Tom Wick says the company's approach to engineering solutions in partnership with customers is central to the success of a project.
"Our latest plant commissioned for Collier Materials is testament to the value we add from the outset of a project when consulting with the customer, through design, commissioning, and proactive support once the plant is up and running to ensure it continues to operate at optimum efficiency."
There are no assumptions about what piece of equipment a customer might need, he adds.
"We deal in solutions and we're results-driven, dealing directly with the customer on the ground to understand their wants and needs. At Georgetown we remedied the barriers that were restricting growth for Collier Materials and impacting on the quality and consistency of its products, resulting in massive production gains. The technology is proven and that has translated into a great deal of trust in this partnership which has paved the way for this latest project and ensuring its success from the outset."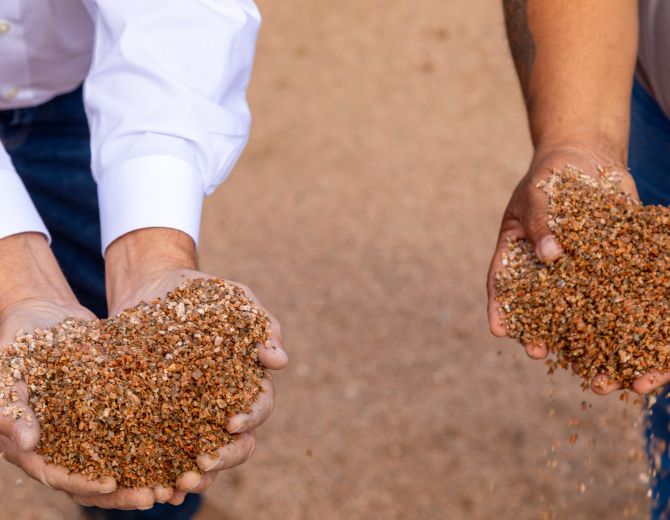 THE RESULTS
Following tests on the raw feed material, a comprehensive site assessment, and detailed consultation with Collier Materials, CDE's design and engineering teams developed an efficient engineered-to-order solution to produce six aggregates products including one sand, the modular M4500 washing plant, comprising the triple deck infinity P3-108 screen, EvoWash, Infinity H2-60 screen, and a network of transfer conveyors.
At the front end of the process, CDE's Infinity P3-108 screen rinses incoming feed material, classifying it into three washed aggregate fractions to provide a consistent feed to the processing plant and optimize throughput.
Washed ½" plus material comes off top deck and is transferred to H2-60, ¼"-½" material from the middle deck is washed and stockpiled, #14-¼" material from the bottom deck is washed and stockpiled and minus #14 material is transferred to the sand plant.
The material transferred to the H2-60 screen washes and classifies three aggregates including: plus 2", 2" - 1" and 1" - #4.
Material transferred to the sand plant is washed and classified with a compact, modular sand washing system, the EvoWash sand plant integrates a high frequency dewatering screen, sump and hydrocyclones to provide unrivalled control of silt cut points and to eliminate the loss of quality fines with significant commercial value. Incorporating the Infinity D1-64 screen, it offers optimal dewatering results which enables Collier Materials to produce a minus #14 sand market-ready straight from the belt.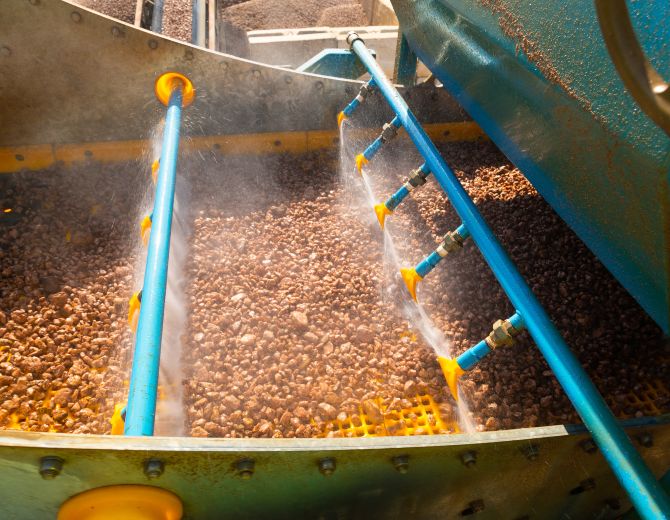 Performance guarantee
Kevin Collier says the company's investment in CDE technology offers peace of mind over the future performance of the plant.
"Working directly with CDE offers a lot of assurances, not least the performance guarantees that ensure plant uptime and optimization to maximize our return on investment. No dealers or off-the-self equipment; we've got a turnkey custom solution producing six high quality washed aggregates, and we're confident the consistency and reliability of these products will be maintained for years to come with this plant."
Thomas Wick concludes, "At CDE we measure our success through the eyes of our customers. Understanding the customer's needs and commissioning a solution to overcome their site or material challenges is great but only gets you so far, our customers want and deserve support after the sale. Now that the Marble Falls plant has been commissioned our market leading CustomCare division will continue to work closely with Kevin and the team at Collier Materials to keep the plant processing and ensure a steady supply of first-rate aggregates for the construction and landscaping markets in Texas."
You May Be Interested in These Case Studies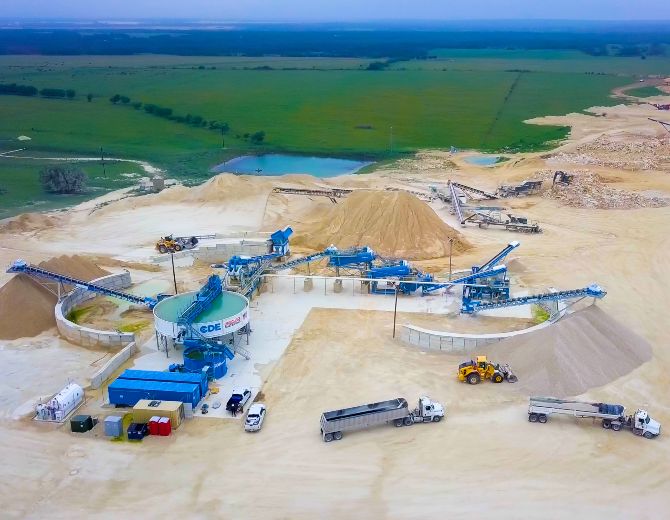 Resource Materials
Texas, USA
Material Sand & Gravel, Manufactured Sands
Output 1¼+ oversize aggregates | 1¼ - #4 washed #57 stone | 4 - 8 mesh grit | C33 concrete sand
Resource Materials invests in CDE technology for new 450tph wash plant.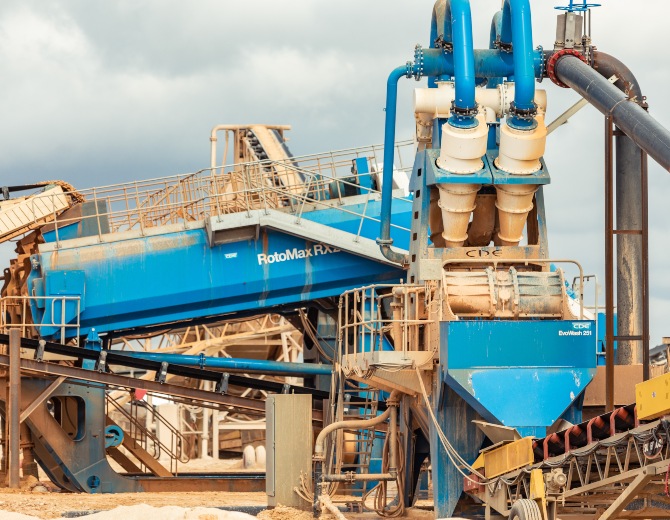 Lone Star Aggregates
Texas, USA
Output B, D, and F Rock | #200 fines | M-Sand
End Use
Asphalt Production,
Concrete Production
CDE installs new custom 400tph wash plant for Lone Star Aggregates in Florence, Texas.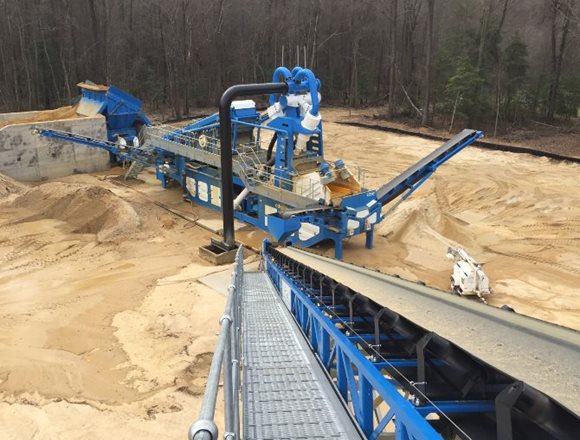 MatthewS Sand & Gravel

North Carolina, USA

Material Crushed Concrete, Sand & Gravel

Output 2 Sands (NCDOT 2S Concrete Sand & a Fine Sand) | 2 aggregates (oversize & ¼" stone)

Matthew Sand & Gravel has eliminated loss of quality fines during their sand washing processes by introducing the M4500 modular wash plant.

; ;