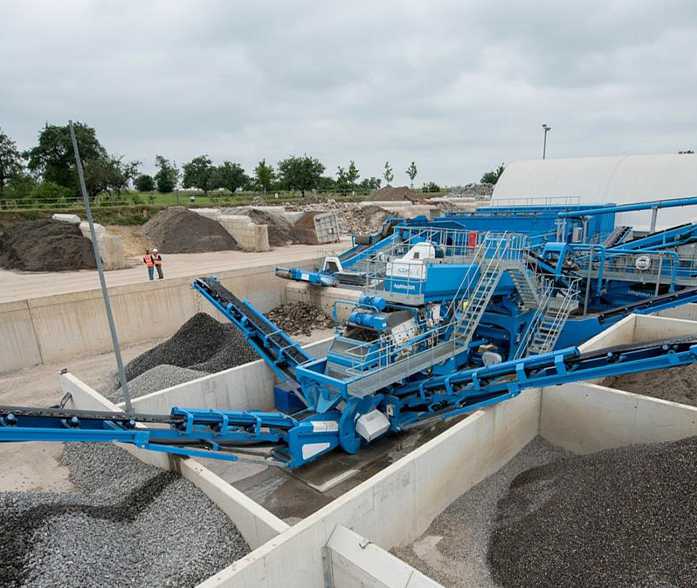 CDE turnkey sand & gravel washing plant allows Josef Bohnen to process 140tph to meet rising demand in regions while conserving natural resources and delivering energy efficiency.
Output
0-63micron sludge, 0-2mm sand, 2-8mm sand, 8-32mm aggregates, +32mm aggregates
End Use
Mixed sand & gravel for construction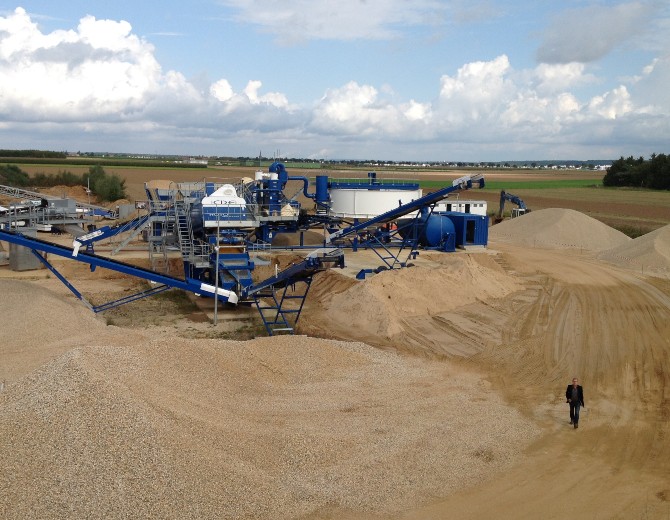 THE CHALLENGE
Josef Bohnen GmbH is a sand and gravel producer located near Cologne in west Germany. The company also specialises in civil engineering, earthmoving and demolition services and has been operational in the region for over 60 years.
Owner Josef Bohnen started the business with one Deutz tractor and a cart in 1948 and supplied local houses in the area with loads of sand. Today, Josef Bohnen GmbH supplies the regions of Bonn and Cologne with a fleet of equipment including 15 lorries, 3 wheel loaders and a crushing and screening plant. The company was struggling to meet increasing demand for its products and required a wet processing solution that would deliver on the company's requirements for a minimal footprint and efficient water recycling as fresh water was not readily available. "Water is not readily available at the quarry at Swistall and a minimal space requirement was also necessary as there was no option for settling ponds" explains Mr Matthias Haus, Director at Josef Bohnen GmbH.
Funding for the project came from the BMU-Environmental Innovation Programme, the Federal Environment Ministry's programme to promote projects within Germany that integrate large-scale environmental protection measures with a key focus on climate mitigation measures, including renewable energy and energy efficiency projects.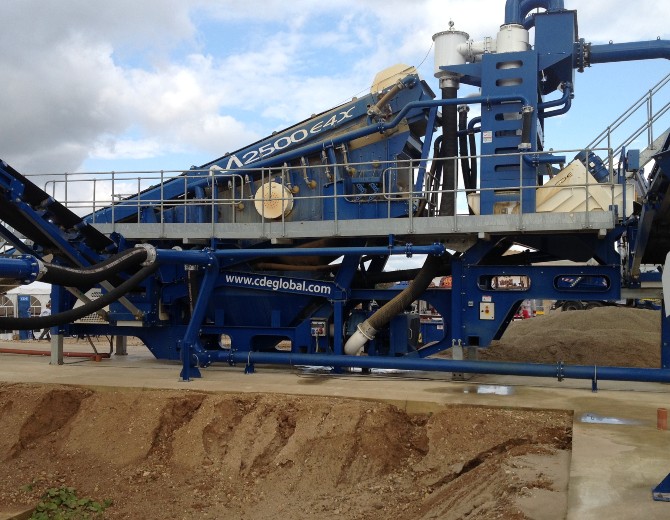 THE SOLUTION
To qualify for funding from the BMU-Environmental Innovation Programme, CDE's innovative washing plant was designed with a particular focus on conservation of natural resources and energy efficiency, with the aims of reducing water consumption, reducing CO2 emissions and washing with a small footprint.
The installation consists of a M2500 washing plant with integrated AggMax™ 152 scrubbing system featuring twin-deck ProGrade screen and integrated EvoWash™ technology, as well as an AquaCycle™ A400 thickener.
Every aspect of the plant has been designed with conservation and efficiency in mind. The company has control over the size and tonnage of each product produced with features like the changeable mats on the EvoWash™ dewatering screen which can be easily adjusted to vary the size and quantity of sand coming off the screen. The introduction of the AquaCycle™ system brought significant cost savings as it reduces the volume of fresh water required to feed a washing plant by up to 90%. The feed hopper is located close to the raw feed to avoid long distance shovelling, which has significantly reduced operational and fuel costs.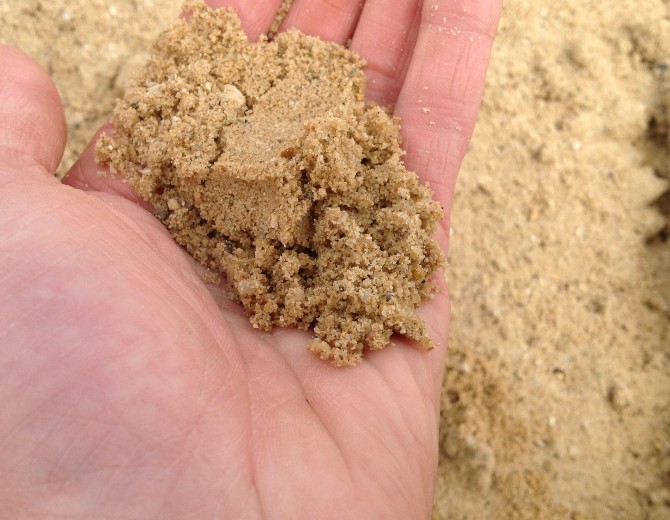 THE RESULTS
The washing plant is producing 140tph of washed and sized sand and aggregates. The typical breakdown of this is 65tph of 0-2mm sand, 20tph of 2-8mm sand, 12tph of 0-63micron sludge with the remainder of the tonnage being fed to the AggMax™ for aggregate processing.
In addition of producing 5 washed sand and aggregate products ready for sale, the solution developed for Josef Bohnen GmbH matched the objectives of the Innovation Programme and funding was awarded.
You May Be Interested in These Projects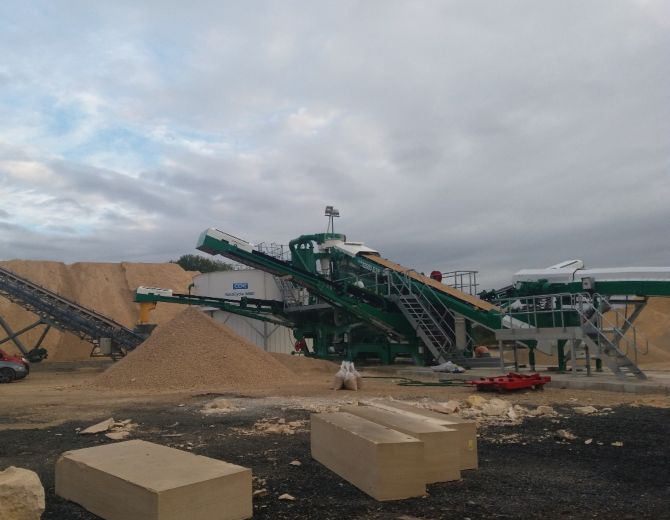 BPE Lecieux
France
Material Sand & Gravel, Limestone
Output 0-4mm Sand | 4-10mm & 10-20mm Aggregates
End Use
Readymix Concrete,
Construction Products,
Landscaping Products
BPE Lecieux chose modular and highly-efficient 100tph wet processing system from CDE for its rare limestone material - the Lutetian limestone.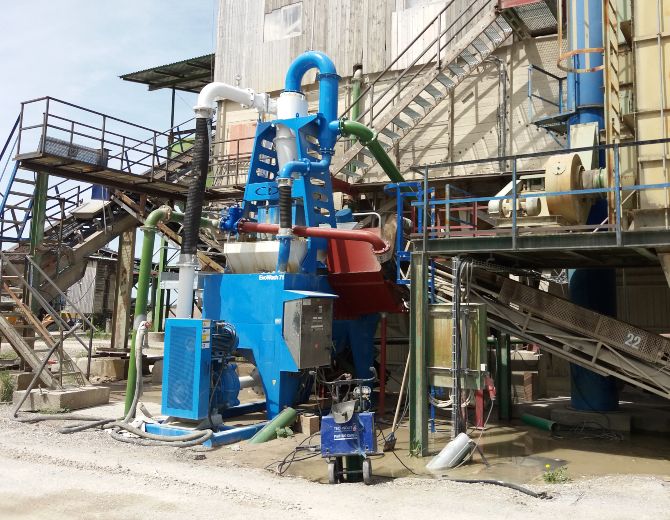 Kies und Quetschwerk Oberbrunn GmbH
Germany
Output 0-4mm, 4-8mm, 8-16mm, 16-32mm and +32mm to be crushed
After doubling its sand production following the installation of an EvoWash wet processing plant, Kies- und Quetschwerk Oberbrunn GmbH significantly improved its operations with additional CDE equipment.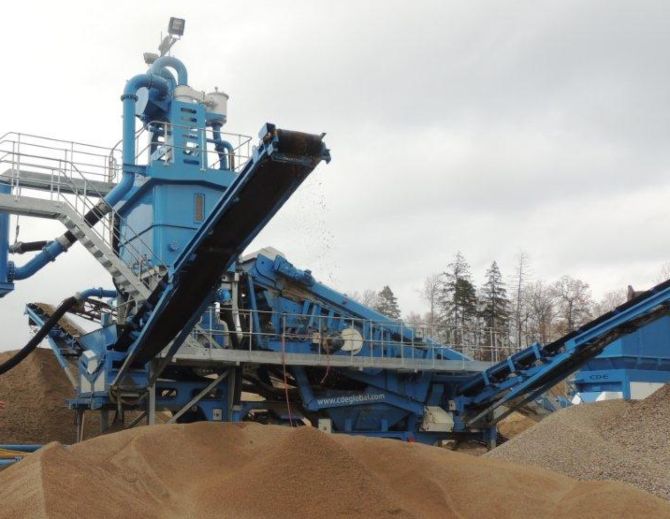 Broderna Bjorklunds Grus AB
Sweden
Material Sand & Gravel, Sports Sands
Output 3 Sands | 2 Aggregates
End Use
Asphalt Production,
Ballast Production,
Road Construction,
Golf Sands,
Landscaping Products,
Topsoil
A 200tph turnkey sand & gravel solution designed to both tackle excess fines in the feed material and resist the Swedish climate, has enabled customer to maximise production.