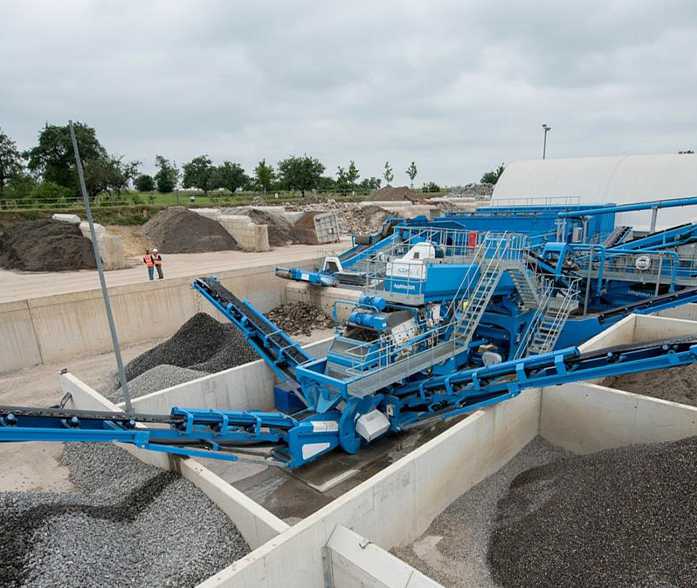 The wet processing of lignite contaminated materials can bring significant advantages.
Output
2 Sands | 2 Aggregates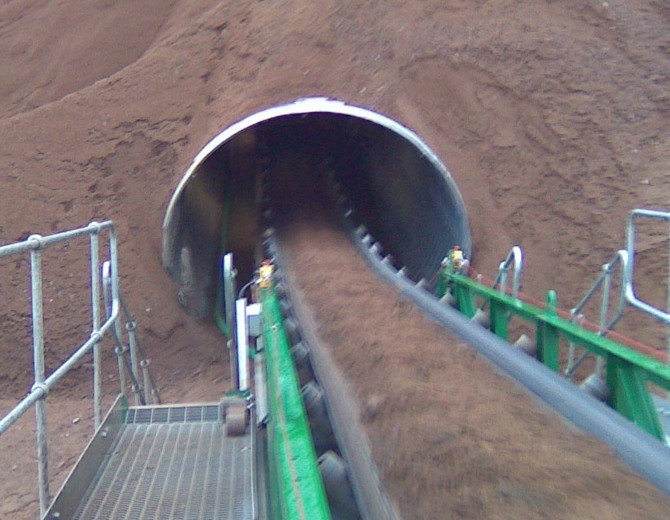 THE CHALLENGE
The contamination of sand and gravel deposits with lignite and the development of processing systems to deal with this contamination is evidence that there is increasing pressure to process materials that were previously overlooked.
Lignite in itself can be a very useful commodity being a soft brown fuel, the characteristics of which put it somewhere between coal and peat, used for energy and heating. However, when lignite is present in deposits of sand and gravel it presents a significant problem for companies such as Tarmac as it will compromise the final quality of the sand and aggregate products. In seeking to process this material effectively the specification of a system that is tried and tested in the effective removal of this lignite material is key.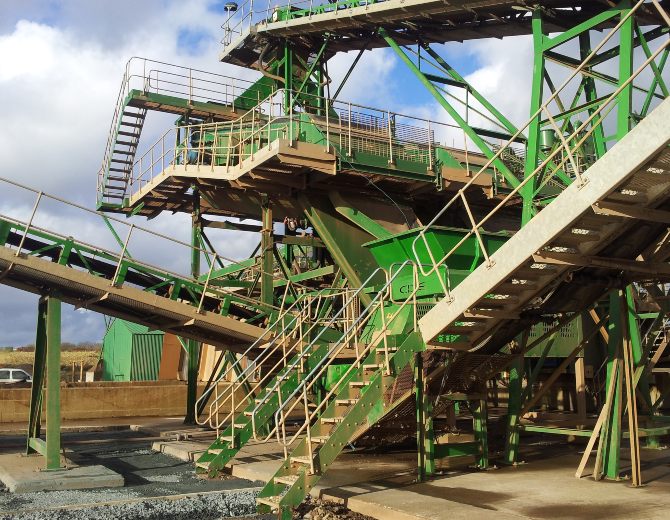 THE SOLUTION
When developing the right solution, operators are looking for performance guarantees. This is a reflection of the detrimental effect lignite in final products will have on commercial viability.
The CDE plant at Snabe Quarry has been custom built to specifically tackle the individual characteristics of the feed material at the site. The plant's performance is measured by a set of pre-defined production requirements including final levels of lignite in the sand and aggregate products.
The plant includes a wide range of equipment from the CDE portfolio including its ProGrade screens, numerous feed, stockpile and transfer conveyors in various configurations and its Counter Flow Classification Unit (CFCU) system for the washing of the lignite contaminated sand product.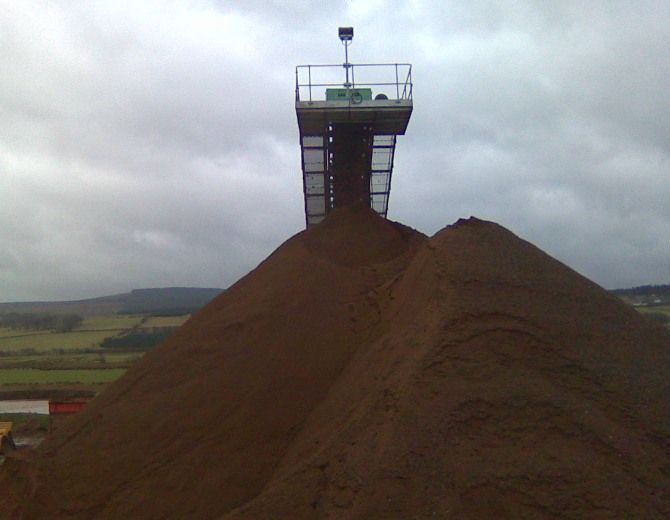 THE RESULTS
The plant in operation at Snabe Quarry has a capacity of 480tph and is producing two commercial sand products – a concrete sand and a building sand – as well as a 5-10mm and 10-20mm aggregate product.
Since commissioning at Snabe Quarry the plant has exceeded the requirements detailed in the extensive performance guarantees drafted by Tarmac. First, and most significantly, lignite is being effectively removed – the final lignite content was required by the performance guarantees to be 0.05% by mass. This is being comfortably exceeded with Tarmac reporting levels of 0.03% by mass during the regular tests that they undertake on the final products. Moreover, the requirements relating to capacity and the moisture content of the final products have never been called into question. The plant enables Tarmac to deliver significant volumes of material to the local market that would otherwise not have been available.
You May Be Interested in These Projects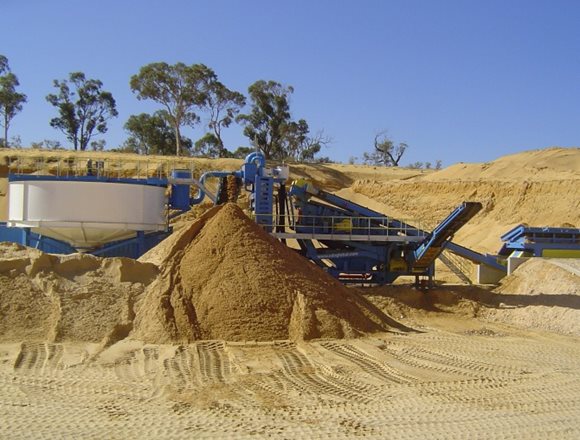 Breedon Group
England
Material Sand & Gravel, Claybound Aggregates
Output 0 – 2mm building sand | 0-4mm coarse sand | 4 – 10mm gravel | 10 – 20mm gravel | 20 – 40mm gravel | +50mm oversize
End Use
Concrete,
Paving,
Pipe Bedding,
Decorative Stone
Breedon Group, increase operational efficiency by 60% with 400tph sand & gravel processing plant.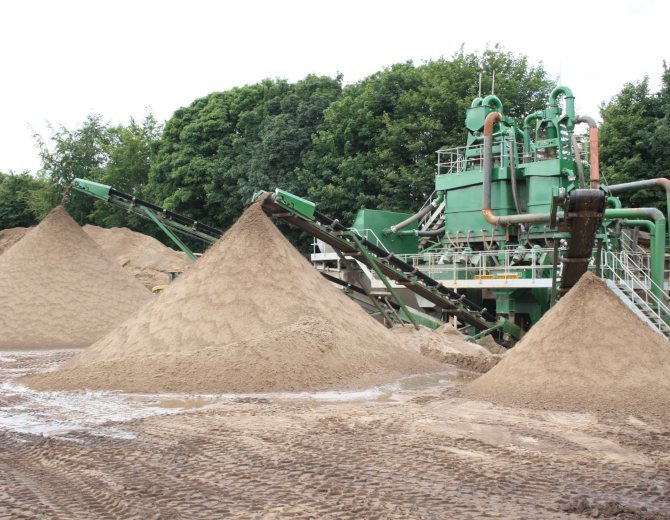 Independent Aggregates
Scotland
Material Sand & Gravel, Sports Sands
Output USPGA sand | Medium fine sand | Pond sand
End Use
Golf Sands,
Construction Products,
Asphalt
Processing natural sand and gravel to create quality sports sands as well as concrete sands and asphalt sands.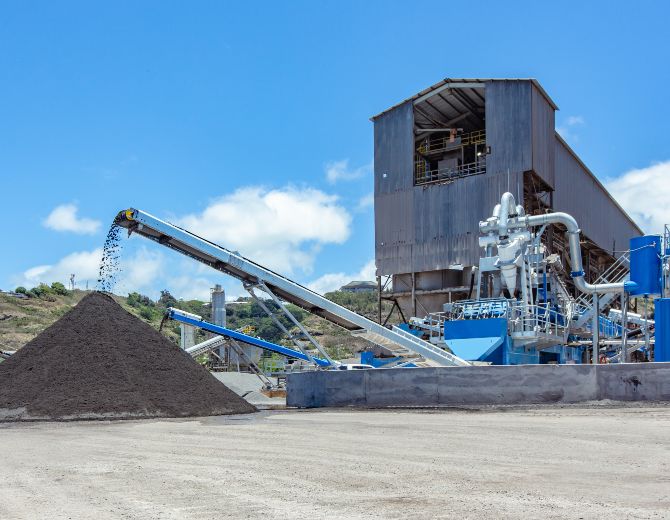 Hawaiian Cement
Ohau, Hawaii
Material Claybound Aggregates, Crushed Rock, Sand & Gravel, Manufactured Sands
Output 3/4 inch minus | 3/8 chip | No.4 manufactured sand
CDE technology maximizes productivity and provides manufactured sands solution for Hawaiian Cement.