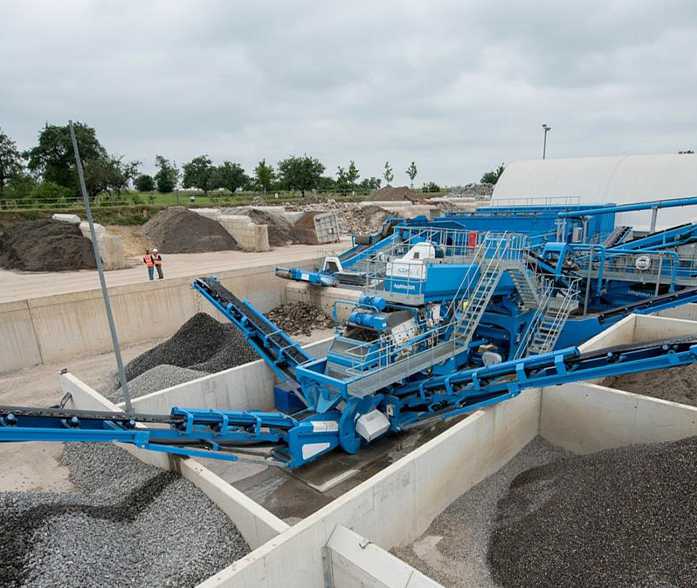 State-of-the-art 70tph wet Processing Plant that will produce phosphate concentrate, a sought after commodity in the agricultural industry.
Output
Premium 35% P2O5 | Ultra-low Cadmium Phosphate Rock Concentrate
THE CHALLENGE
Centrex Materials' Ardmore site is one of the few remaining undeveloped phosphate rock deposits in the world, and since acquiring the mine in 2017, Centrex Metals has focused on producing high-quality phosphate rock concentrate to deliver this vital commodity to fertilizer plants in Asia Pacific who currently import from North Africa, the Middle East, and South America.
Following a thorough feasibility study, Centrex Metals set a production schedule of 800,000 wet tonnes per annum of premium grade phosphate rock concentrate over a 10-year mine life. The first phase of the project involved commissioning a start-up production plant to run for a period of 5 months.
The 70 tonnes per hour start-up plant had to be capable of operating 24/7 to prepare a bulk sample for further processing, but crucially it also had to be capable of being incorporated into the final permanent 140 tonnes per hour plant.
To deliver this target, Centrex Metals required a reliable, resilient, and flexible wet processing plant design.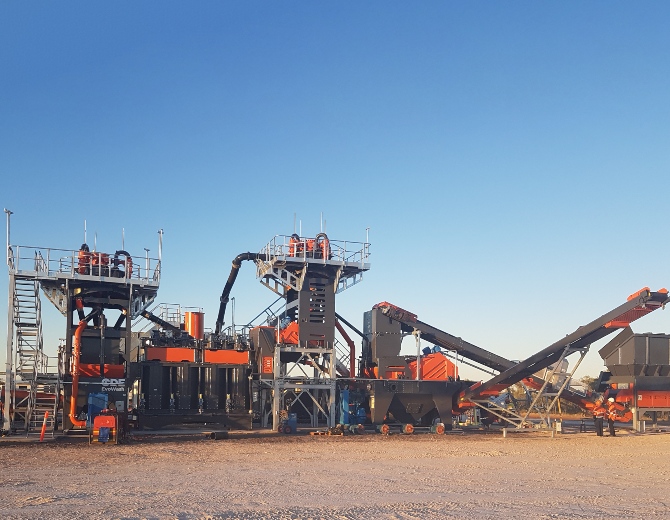 THE SOLUTION
The CDE modular approach was ideal for this application and our engineers worked in collaboration with Centrex Metals to design a plant that was capable of delivering the functionality of the start-up plant and the flexibility to allow simple and cost-effective redeployment within the larger 140 tonnes per hour future operation.
The free-digging phosphate ore will be mined in strips and deposited in the CDE hopper after crushing. From here it is screened to eliminate larger particles and water is added to make a slurry.
There then follows a two-stage process consisting of twin EvoWash™ wet processing units with bespoke 10" hydro cyclone clusters, separated by a scrubbing stage using CDE's ShearClean™ attrition cell technology. The first cyclone clusters perform a cut of 400 Mesh to eliminate contaminants. After attrition, the second stage Evowash™ then performs a further 400 Mesh cut and dewaters to approximately 10% moisture before being stockpiled via a radial stacking conveyor.
THE RESULTS
This innovative 70 tonnes per hour solution has been designed using CDE's unique modular offering to facilitate the simple and cost-effective transition to a 140 tonnes per hour plant at a later stage for full scale operations.
CDE's modular approach solved many of the challenges presented by the remote location of the deposit and provided the flexibility which enables no loss of that initial investment when moving from trial shipments to full-scale plant. CDE's modular approach also solved many of the challenges presented by the remote location and CDE's AquaCycle™ thickener technology is employed to recycle 90% of the process water.
This was essential for Centrex Metals to gain the return on investment required to make the project viable.
You May Be Interested in These Projects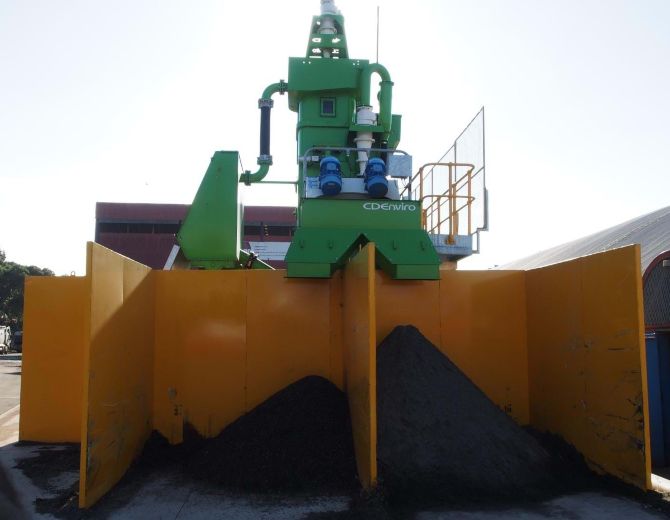 Citywide
Australia
Material Road Sweepings & Gully Waste
Output 1 Sand | 2 Aggregates | Filter Cake
Australia's first street sweeping recycling plant.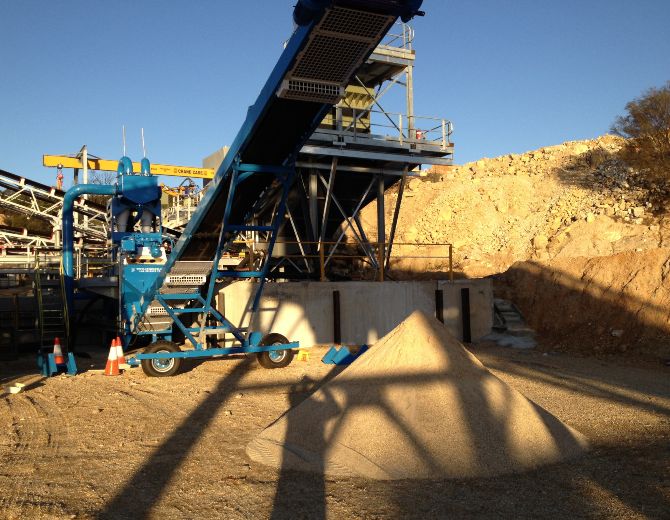 Boral
Australia
Material Sand & Gravel, Claybound Aggregates
Output Fine sand recovery with an efficient cut at 63um
Boral invests in a CDE fines classification system to produce quartzite ore for use in silica production.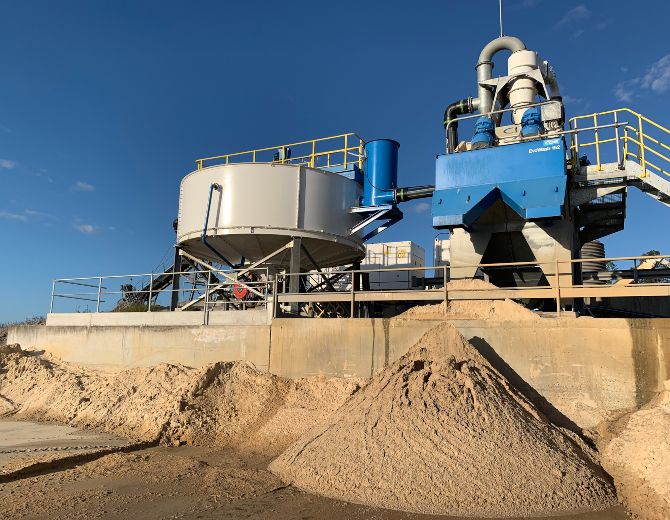 McLennan Earthmoving
Australia
Material Mine Tailings, Sand & Gravel, Manufactured Sands
Output Washed Sand & Aggregates
End Use
Concrete Production,
Construction Products
McLennan Earthmoving significantly reduces downtime with the addition of an AquaCycle 200.