A 200tph turnkey sand & gravel solution designed to both tackle excess fines in the feed material and resist the Swedish climate, has enabled customer to maximise production.
Material
Sand & Gravel, Sports Sands
Output
3 Sands | 2 Aggregates
End Use
Asphalt Production
Ballast Production
Road Construction
Golf Sands
Landscaping Products
Topsoil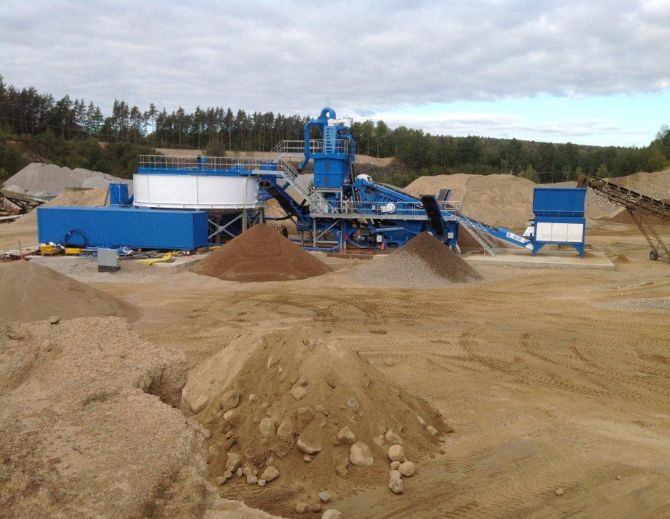 THE CHALLENGE
Bröderna Björklunds Grus AB is a rock and gravel/sand quarrying company located in Olofström, Southern Sweden. The company produces rock, gravel and sand products. It was founded in 1922 by the grandfather and great-grandfather of the current owners, Peter and Thomas Björklund. Bröderna Björklunds Grus AB operates three rock and gravel/sand quarry pits in Marieholm, Vånga Krossen and Fjälkinge.
The owners of Bröderna Björklunds Grus AB, Thomas and Peter Björklund, originally purchased a CDE EvoWash in 2007 in order to capture fine sand which was being lost from an existing traditional washing system which incorporated a bucket wheel. Then in 2013 the decision was made to increase their washed sand and aggregate production and CDE was the natural choice to provide the solution.
Bröderna Björklunds Grus AB had several specific requirements for the project which required that CDE design a bespoke solution. They required an option within the design of the plant for mixing & blending their 0-0.25mm, 0-2mm and 2-8 or 2-5 mm sands when required. The plant should also be mobile so they could potentially move the system to any of their other quarries. It was also essential that the plant should integrate with the current CDE EvoWash onsite and that it could successfully operate in the extremely cold temperatures experienced in Sweden.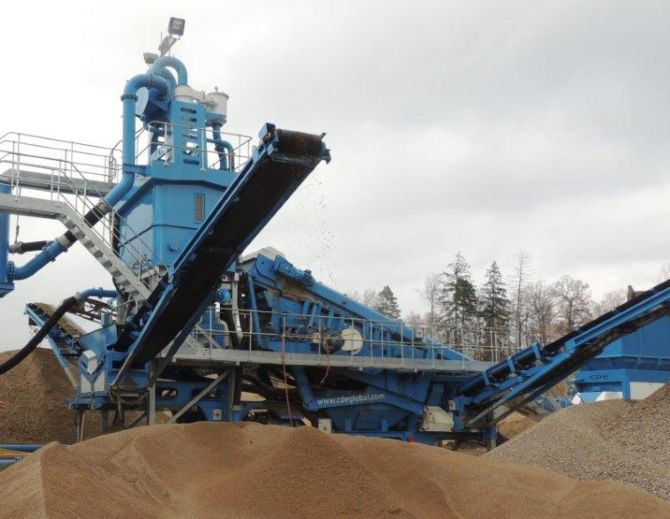 THE SOLUTION
Following a sieve analysis at the Olofström quarry, the CDE equipment specified for this project was a M2500 E4X mobile washing plant with an integrated Counter Flow Classification Unit (CFCU) due to the high volumes of minus 250µm sand and an AquaCycleTM A600 thickener. The AquaCycleTM was required to ensure the correct amount of water was supplied as water on site is limited and to condense the waste sludge into a high concentration slurry.
These products successfully integrate with the existing EvoWash 71 fines recovery system already installed. The existing EvoWash enabled the system to output 5 fractions in real time, under computer-controlled classification. Also, due to the project location and specific requirements for mixing the two sands, the plant has two new and unique features that were being tried for the first time by CDE. This is the first project where a dual sand conveyor is used with a diverter system and it is also the first time a 'winter pack' Glycol system is used to combat frost, making the turnkey plant specifically designed for both the company's specific requirements and the climate in Sweden.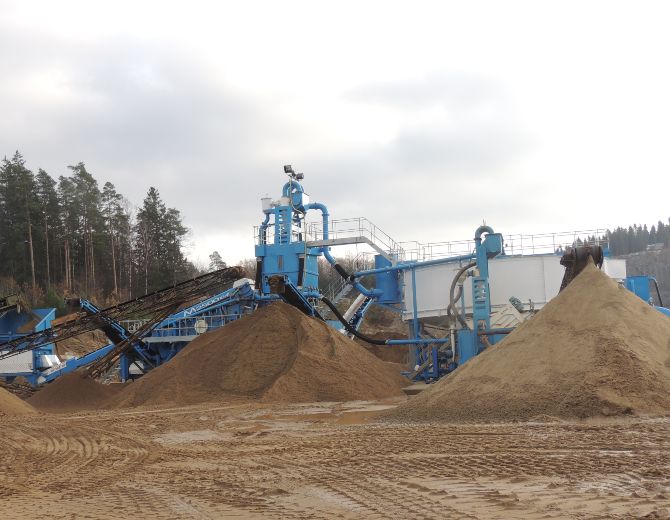 THE RESULTS
The plant has been operating successfully since September 2013 and Mr Bjorklund is confident that he has made the right decision in choosing a CDE solution. "The sand plant means that we can maximise our customer base and offer our products for specialised applications such as golf sands and play-ground sands. The plant is extremely flexible. We can control the mixtures to achieve the optimum screening curves for customers. This is very important, especially for the concrete and dry mix industry which needs an optimum screen curve to keep costs down and maintain constant product quality. As discussed at the outset of the project, the plant can also be relocated to another quarry with ease which will allow us to keep producing sand and gravel for a long time to come."
You May Be Interested in These Projects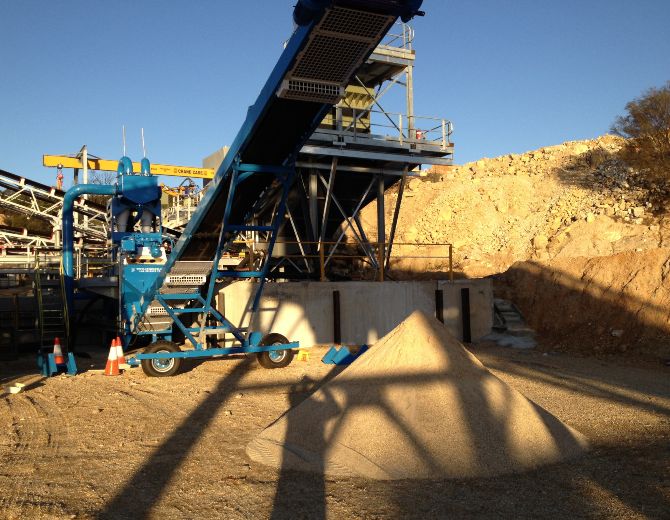 Boral
Australia
Material Sand & Gravel, Claybound Aggregates
Output Fine sand recovery with an efficient cut at 63um
Boral invests in a CDE fines classification system to produce quartzite ore for use in silica production.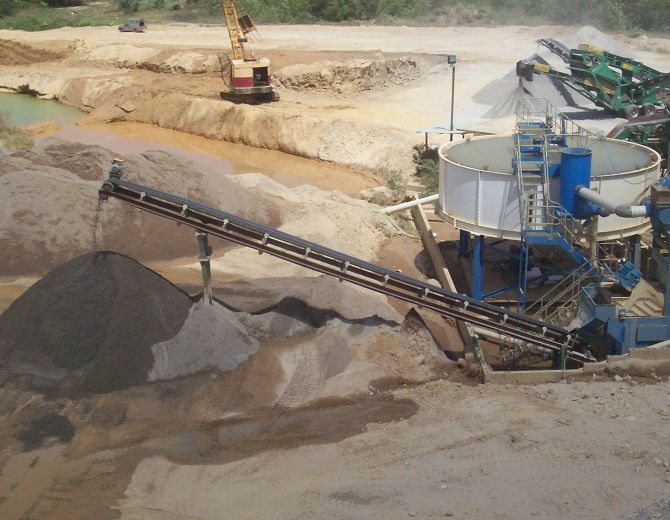 Sampete Group
Trinidad & Tobago, Latin America
Material Sand & Gravel, Claybound Aggregates, Quarry Waste
A CDE Sand Washing Plant was installed with the Sampete Group and has been running for 15 years. The project includes an AquaCycle and an EvoWash.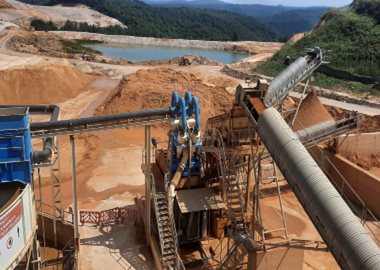 Ermaden

Turkey

Ermaden mining company doubles sand production with 400tph sand washing plant

; ;