The Sheehan Group is a family-run business specialising in the construction and civil engineering sectors. The company has successfully grown its business through investment in C&D waste recycling systems.
Material
C&D Waste, Non Hazardous Soils, Excavation Waste, Sustainable Mining
Output
2 Sands | 4 Sized Aggregates | Filter Cake
End Use
Concrete Blocks
Readymix Concrete
Pipe Bedding
Drainage Products
Paving
Landfill Capping
The Sheehan Group Maximise Resource from C&D Waste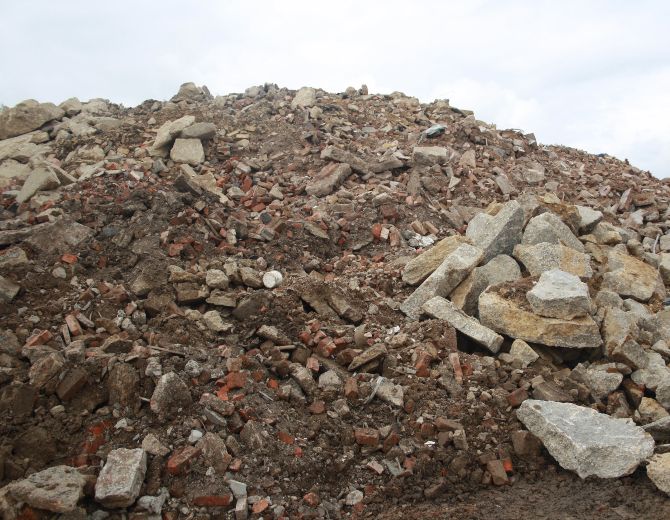 THE CHALLENGE
The wet processing facility at the Dix Pit site was required as a previous site lease was expiring. The plant at this site was dry crushing and screening C&D waste to produce materials for low-value applications such as cover and general fill.
The Sheehan Group sought to create higher value products and this was only possible with a more advanced wet processing system. "We knew that there was a need for investment in advanced recycling technology for C&D waste in the Oxford area and have fought for the last five years to have this recognised" says Chris Sheehan, Managing Director, The Sheehan Group.
Sheehan Haulage & Plant Hire have announced an enhancement of the construction and demolition waste recycling infrastructure in Oxford following a multi-million pound investment in a new wet processing plant from CDE Global. Persistence was the key to success in this instance as the result of an extended planning and appeals process. The Sheehan Group originally proposed the new waste recycling plant in May 2006 and the plant was finally commissioned in June 2012.
"While we regret the loss of 500,000 tonnes of C&D waste recycling due to the planning process we are now pleased to say that the new plant offers our customers a greatly improved product offer with a wide range of high value applications" says Chris Sheehan.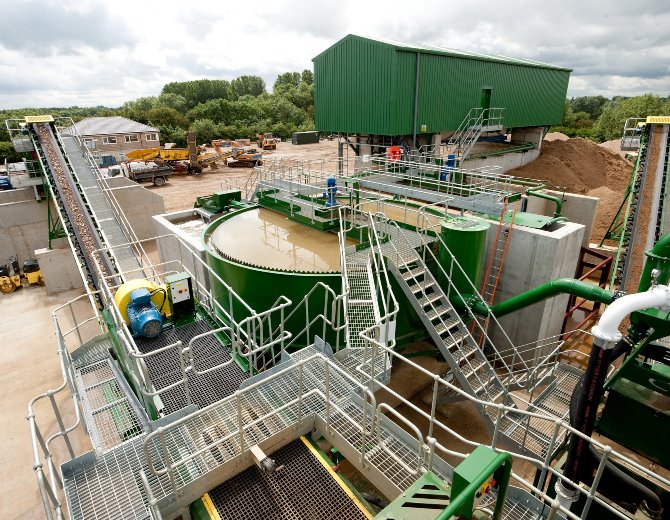 THE SOLUTION
The customised CDE recycling plant contains a range of equipment which comes together to create an innovative wet processing solution. The plant includes a feed system, AggMax™ portable logwasher, Infinity Screens and an EvoWash™ sand washing plant. In addition, the system employs full closed circuit water recycling with the inclusion of an AquaCycle™ thickener and a Filter Press. The facility uses the latest wet processing methods to create a range of certified sand and aggregates which are being used in concrete products for the construction industry.
The new facility is located at the Dix Pit complex in Stanton Harcourt which covers approximately 150 hectares. The site has previously been used as a sand and gravel deposit and today The Sheehan Group has a variety of industrial and commercial neighbours including a batching plant and a household recycling centre. In addition to the supply of sustainable aggregates and construction materials The Sheehan Group is also a Groundwork & Civil Engineering Contractor as well as being involved with plant hire and waste removal and reclamation.
Before operating from the Dix Pit complex The Sheehan Group had an existing recycling facility at Slape Hill, near the village of Woodstock on which the lease expires in 2014. This facility employed dry crushing and screening to process 60,000 tonnes per year of construction and demolition waste which was primarily applied in low value applications such as cover or general fill.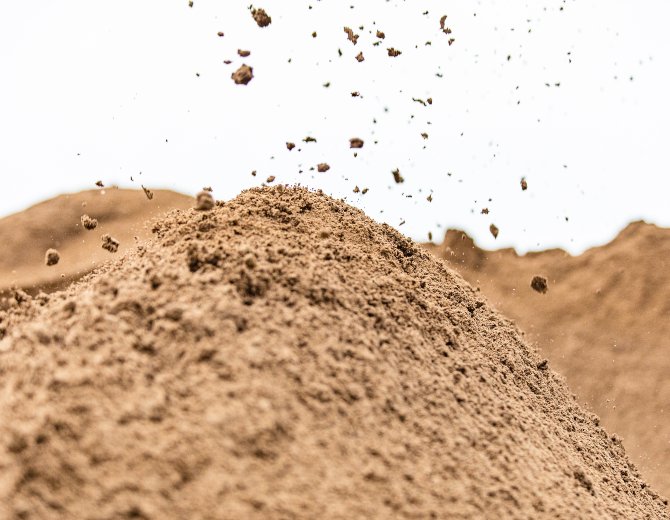 THE RESULTS
All of the C&D waste material that The Sheehan Group handle is now processed through the new CDE washing plant at Dix Pit with the licence permitting 100,000 tonnes per year.
In addition to the 60,000 tonnes of material processed at the previous site an additional 50,000 tonnes was being sent to landfill each year as a result of the limited capability of the crushing and dry screening plant. "Getting the washing plant up and running earlier would have saved us sending this large volume of material to landfill for the last 5 years" says Chris Sheehan. "The advanced processing methods that we have introduced maximise material recovery when compared to dry processing which is why we fought so hard to win the right the install the new plant."
The primary source of feed material for the Dix Pit plant is within Oxfordshire with a smaller amount coming from surrounding counties such as Buckinghamshire. External hauliers are bringing material from the fringes of Greater London.
The CDE installation has helped the Sheehan Group integrate recycled products into the company's construction projects. For example, the Sheehan Group now produces concrete blocks and ready-mixed concrete using recycled sand and aggregates which were formerly viewed as waste materials. The company is recycling 100% of their material with the filter cake used to engineer landfill cells and cap landfill sites.
You May Be Interested in These Projects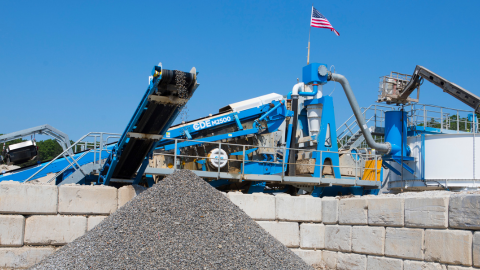 Our Recycling Corp.
United States
Output #4 minus sand, 3/8"-1" aggregate & 4 – 3/8" aggregates
CDE commissioned a 250tph waste recycling plant to process C&D waste and concrete washout and transform them into valuable construction materials.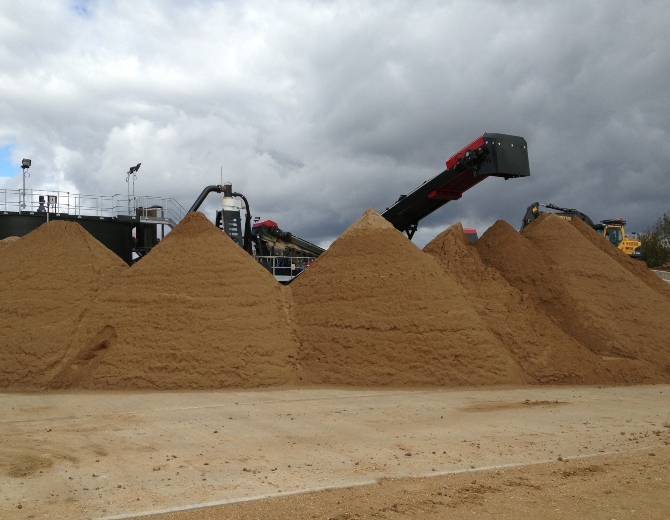 Smiths Bletchington
England
Material Sand & Gravel, C&D Waste
Output 2 Sands | 3 Aggregates
A 250 tonnes per hour turnkey sand & gravel washing plant in Oxford, England including the AggMax logwasher, EvoWash sand washing plant and Infinity screens.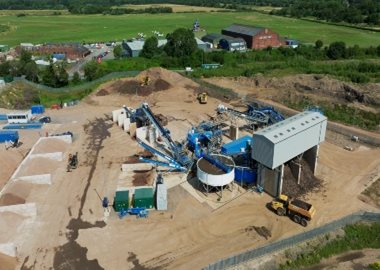 NRE Aggregates

England

Output Four aggregates: 6-10mm, 10-20mm, 20-40mm, 40-80mm | 0-2mm sand | 0-4mm grit

NRE Aggregates 120tph C&D waste recycling plant will have a positive impact on Greater Manchester economy.

; ;