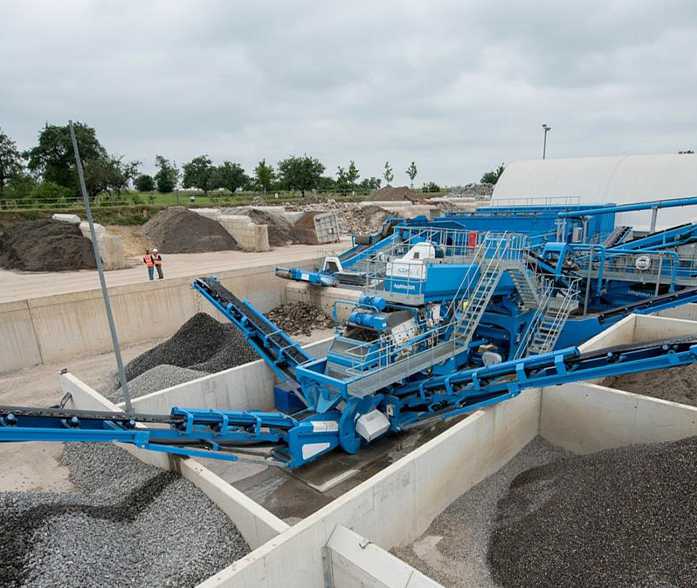 EvoWash solution eliminates minus 63-micron material to meet industry standards.
Material
Manufactured Sands, Sand & Gravel
End Use
Readymix Concrete
Concrete Products
Çankırı ready-mix company enhances M-sand production with CDE plant
EvoWash solution eliminates minus 63-micron material to meet industry standards.
Turkish ready-mix company Bulustan Beton, based in the Çankırı province, has commissioned a new CDE wash plant to effectively remove excess fines and improve the quality and consistency of its concrete sand.
Established over 25 years ago, the family-owned business, headquartered in Çankırı city, operates the 100-acre Korgun Quarry Limestone quarry, which has been in operation for over 2 years. It has the capacity to supply up to 500,000 tonnes of crushed rock each year which is processed across Bulustan Beton's three crushing and screening plants in Seydiköy, Karatekin, and Dedeköy.
Alongside its hard rock quarry, the company, managed by Mr İsmail Bulut and his son, Mr. Ümit Bulut, operates two ready-mix concrete batching plants in Kızılırmak and Çankırı Merkez. With a fleet of more than 80 trucks, Bulustan Beton supplies up to 200.000 m3 of concrete to the construction industry throughout the province every year.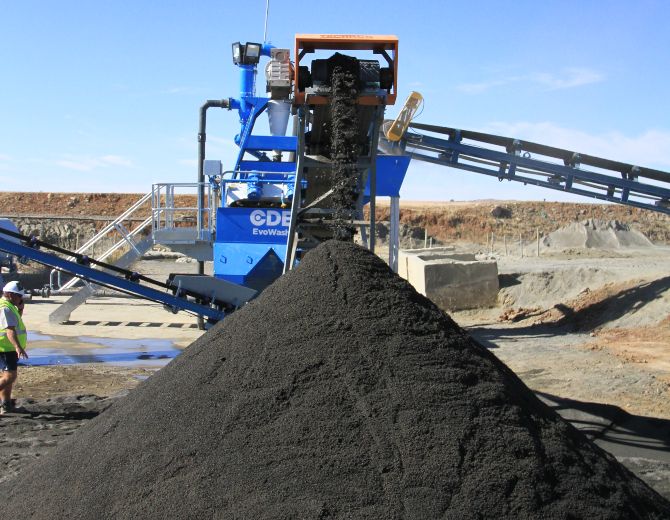 THE FINES CHALLENGE
Historically, the family-run business has operated dry screening plants to produce a 0-5mm crushed sand product for its ready-mix concrete. However, the presence of unwashed excess fines in the manufactured sand (M-sand) was limiting its potential by creating significant water absorption issues that impact both the performance of the concrete and the costs to produce it.
CDE's business development manager Doğan Özel says its M-sand washing solutions deal with many of the challenges facing materials producers.
"It's critical that we preserve our natural resources and extend the life of active quarry sites. We need to make material reserves go further by maximising the quality and quantity of M-sand from dry crushing operations. CDE washed M-sand contains very low fines content, meaning it conforms to industry specifications and is suitable for higher value construction applications."
Mr İsmail Bulut says visits to three of CDE's reference sites in the region to see its proven solutions in operation were an important part of the decision-making process.
"Central to the whole project was removing excessive fines content in our sand in order to decrease water absorption in the final product. We had engaged with another local supplier, but it was CDE's technical expertise that assured us we had found the right partner to help us achieve our goals.
"It was our visit to Yazlar Madencilik, specifically, where tests showed the feed material was almost identical to ours, that it was decided. We saw first-hand the positive impact CDE technology was having and how that success could be replicated at Bulutsan Beton."
In Turkey, the methylene blue absorption test is used to determine the cleanness of the fine material used in concrete and therefore its application. It measures clay content and other expansive materials in the fines fraction of quarried sand and aggregates which can have an adverse impact on concrete strength, performance and increase the demand for cement, water and admixtures.
Bulutsan Beton's pre-existing dry crushing operations were producing 0-5mm crushed sand containing between 15-17% of 0-63 micron material.
This level of minus 63-micron content led to increased water demand in its concrete and resulted in high methylene blue test readings, rendering it unsuitable for many construction applications requiring high strength concrete.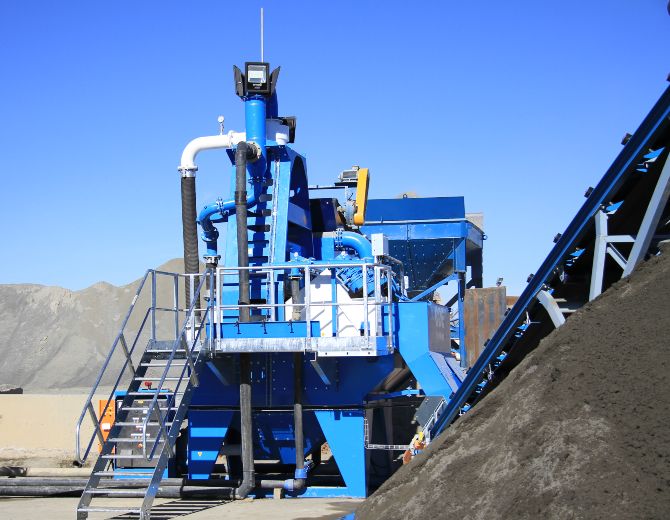 THE CYCLONE SOLUTION
In response, CDE proposed its EvoWash 151 sand washing plant to help improve the quality and consistency of M-sand from Bulutsan Beton's crusher plants.
Doğan says the project represents CDE's first wet processing plant in central Turkey.
"This plant is a significant technological leap forward for materials processors in the local market. For Bulutsan Beton, it also represents its first venture into the wet processing of materials and we're confident the plant will drive demand in its product range while also playing an instrumental role in setting new standards for product quality."
Bulutsan Beton's new CDE EvoWash 151 is currently operating at a capacity of 100 tonnes per hour. Integrating seamlessly with the company's existing plant setup, material is fed directly into the plant by a series of belt conveyors.
The feed material is delivered to the plant dry before being adequately fluidised. From here it is pumped to dual 500mm cyclones via an integrated slurry pump to remove minus 63-micron fines away from the product.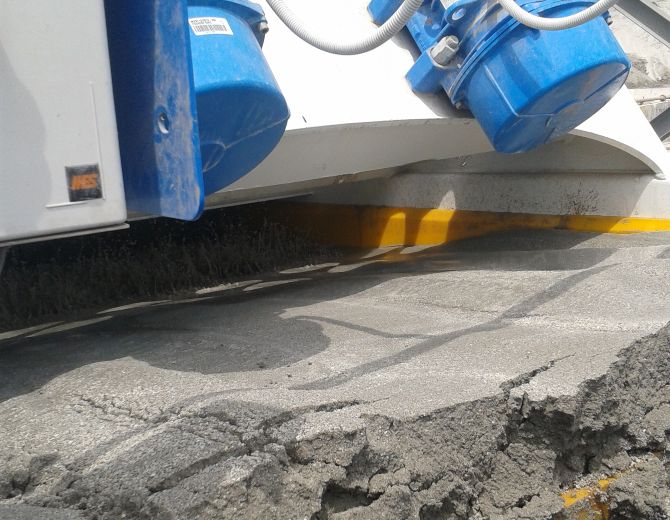 THE RESULTS
Efficient processing of the fines material means Bulutsan Beton's M-sand now has a maximum 3% 0-63 micron content, down significantly from the 15-17% present after its previous dry crushing process.
İsmail says the quality of the final product has improved significantly as a result of the performance delivered by its EvoWash 151.
"Our concrete sand now has five-to-six times less fines content, which has had a dramatic effect on methylene blue testing. It's more consistent, cleaner and conforms to industry specifications for use in construction requiring high strength concrete. Yield has also increased while operational costs have been reduced as the lower fines content means we require less cement and admixtures in the concrete mix."
Doğan says the CDE plant was introduced to improve the efficiency and has surpassed expectations.
"The plant is delivering a consistent concrete sand specification which has increased the quality of the ready-mix concrete. Equipped with CDE technology, Bulutsan Beton is now producing a larger volume of sand for use in concrete production than ever before, helping it meet growing market demand."
Such is the success of its new plant, Bulutsan Beton has signalled its intention to reopen a former sand deposit also owned by the company, İsmail adds.
"We closed our Dedeköy Sand deposit 3 years ago to focus on the development of our limestone quarry and ready-mix business. It boasts significant reserves, but we recognised early on the importance of managing them efficiently, so temporarily paused the operation.
You May Be Interested in These Projects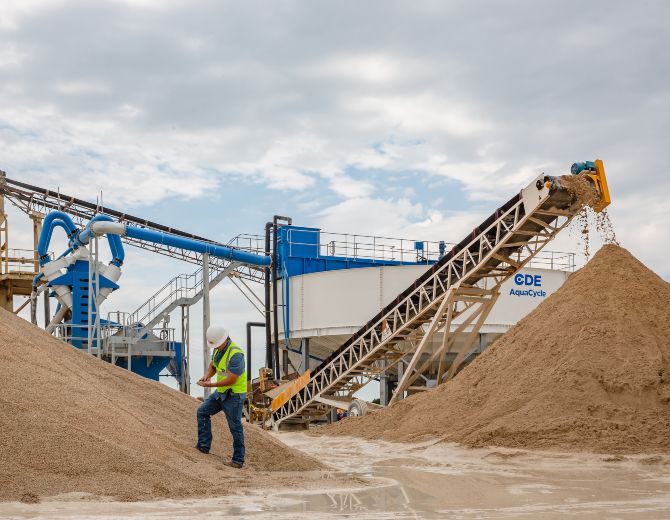 Collier Materials
Texas, USA
Material Claybound Aggregates, Sand & Gravel, Limestone, Crushed Rock
CDE sand washing technology increases the production of C-33 spec sand for Collier Materials by 50%, improving product quality and reducing plant footprint in the process.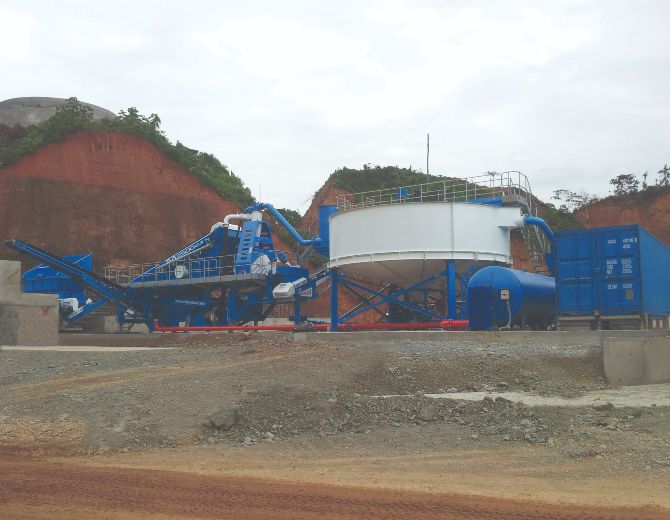 Camargo Corrêa
Venezuela
Material Sand & Gravel, Claybound Aggregates, Dredged Sands, Other Sand & Aggregates
Output 0-5mm washed concrete sand product.
On a new quarry site outside Caracas, Venezuela, Camargo Corrêa wished to dredge the sand and aggregates from a local riverbed and use this material to produce concrete.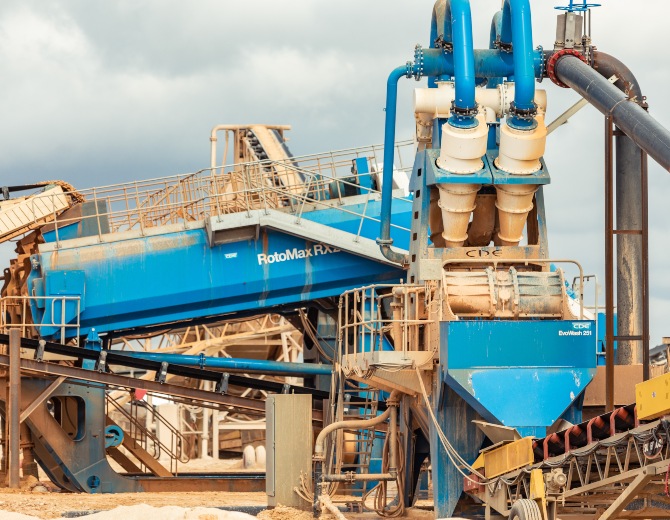 Lone Star Aggregates

Texas, USA

Output B, D, and F Rock | #200 fines | M-Sand

End Use

Asphalt Production,

Concrete Production

CDE installs new custom 400tph wash plant for Lone Star Aggregates in Florence, Texas.

;