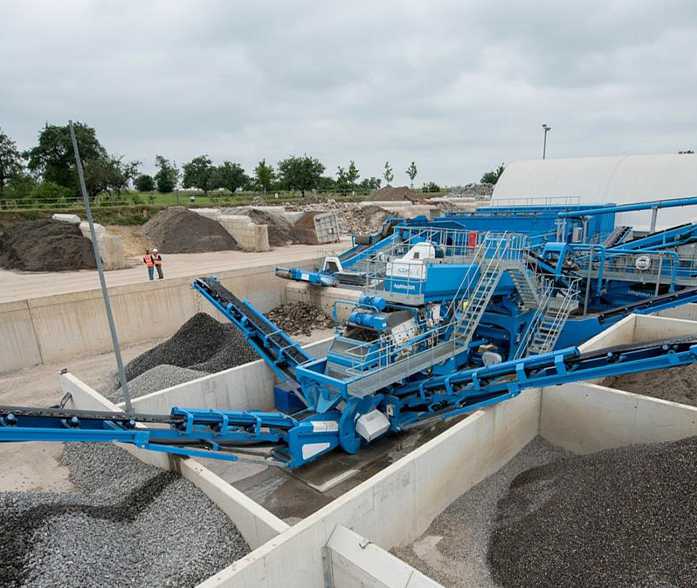 Cluster Holdings recovers valuable plaster sand fines from ponds with CDE EvoWash™
Material
Other Sand & Aggregates, Sand & Gravel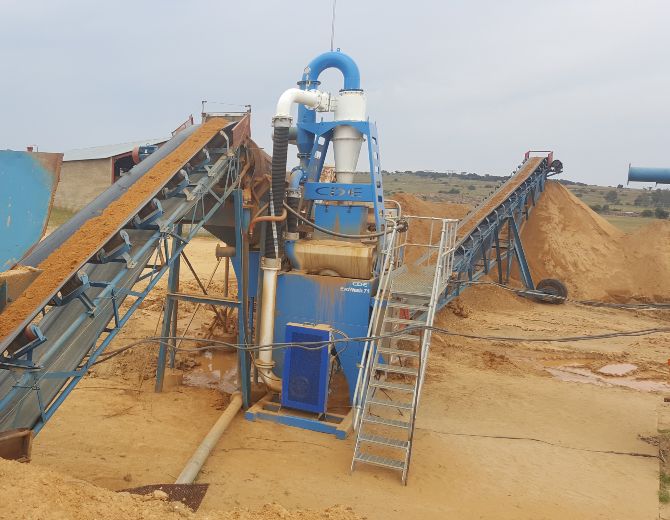 THE CHALLENGE
CDE customer Cluster Holdings in West Rand, South Africa, had given up on ever recovering fines its sand screw classifier system had discharged into ponds.
At the start of its washing operations in 1986, the company opted for sand screw classifiers to wash its granite deposit, a cheap and popular choice in South Africa, but also an option that creates a lot of waste to ponds and loss of potential profits. A subsequent switch to a cyclone tower resulted from identifying potential in the plaster sand market in the area, but did not achieve the desired results in quality and led to wet stockpiles.
.
THE SOLUTION
The site had masses of potential, an abundance of plaster sand was laying at the bottom of ponds, and with CDE's technology could be recovered and processed from what was previously considered a "waste" into a valuable product.
The customer had the opportunity to visit a few sites showcasing the CDE EvoWash in action. Having witnessed the efficiency of the EvoWash that produced a sand dry enough to be handled and loaded as it came off the stockpile conveyor, Cluster Holdings opted for CDE technology as the perfect solution to their issue.
With the introduction of the CDE EvoWash 71 sand washing plant the two existing plants that were not efficient enough were replaced with a single plant and process and the company is now producing high quality plaster sand from waste pond material.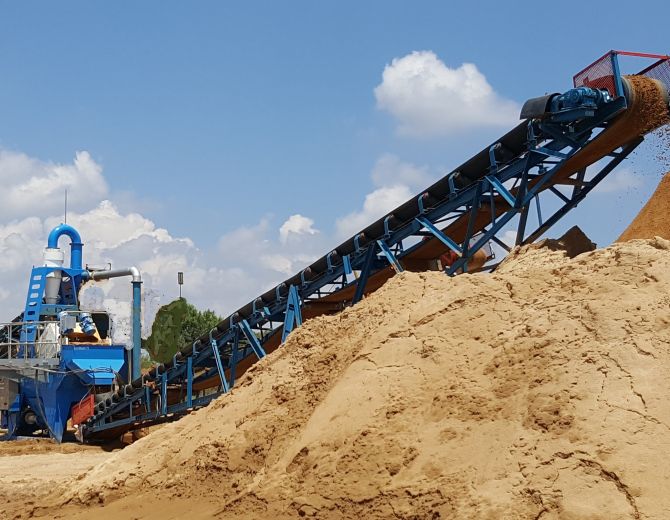 THE RESULTS
The EvoWash 71 materials washing plant is successfully processing the raw decomposed granite feed, removing the -75µ from the sand slurry feed and dewatering it to produce up to 50 tonnes per hour in spec plaster sand ready for use by the local construction sector to plaster buildings.
You May Be Interested in These Projects
Resolve Aggregates - Plant Upgrade
Texas, USA
Material Sports Sands, Sand & Gravel
Output #30 cut - #140 golf sand
Resolve Aggregates upgrade to new CDE screen to enable golf sands production.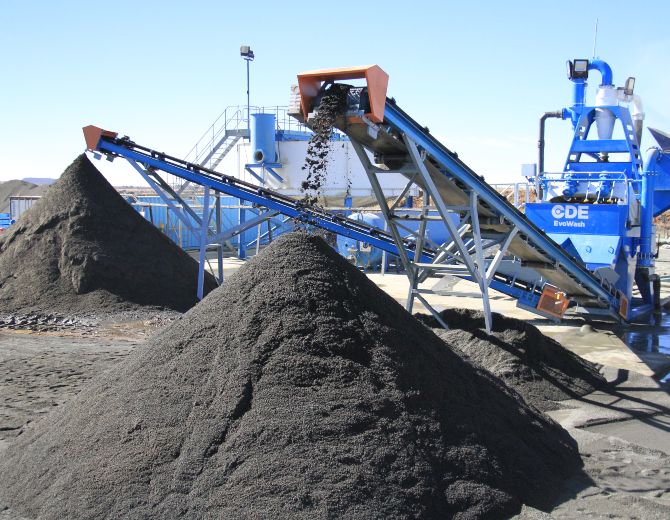 Danoher
South Africa
Material Sand & Gravel, Quarry Waste, Crushed Rock
Output fine sand (0 – 1.5mm) | coarse sand (0 – 5mm)
Danoher Increases Production by 30% with CDE Cyclone Technology.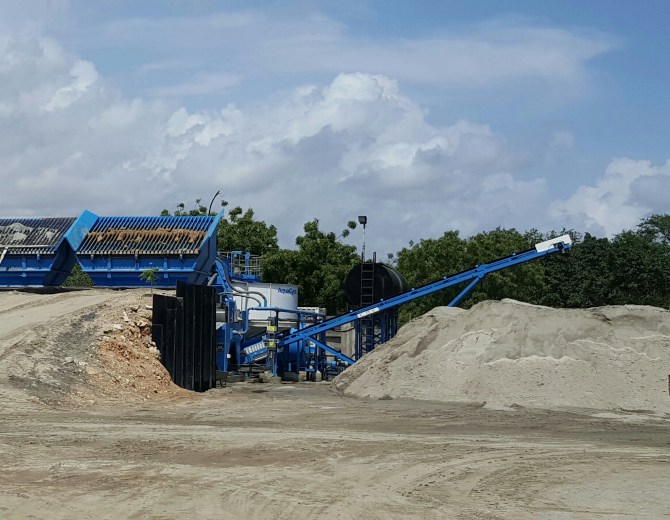 Estim Construction
Tanzania
Output High quality construction sand
The first CDE Combo X70 deployed in Tanzania producing consistent, high quality concrete.