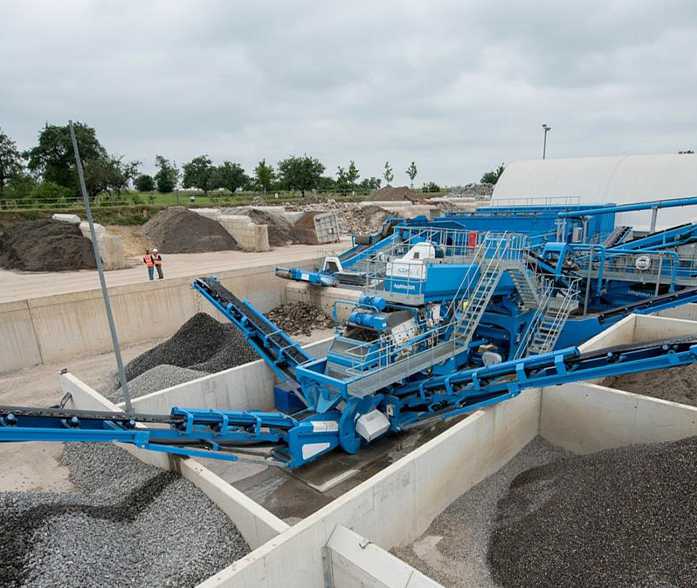 250tph indoor C&D waste recycling plant to enable AF Decom to process recycled construction & demolition waste throughout the year.
Output
0-2mm & 0-4mm recycled sand | 4-10mm & 10-20mm recycled aggregates
End Use
Concrete Production
Shotcrete
Asphalt
Road Base
Road Grit
AF Decom Indoor C&D Waste Recycling Wash Plant in Norway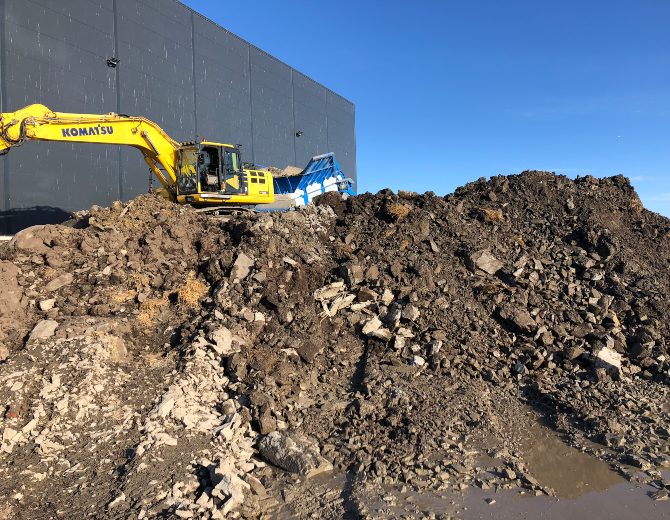 THE CHALLENGE
We never shy away from a challenge, and our partnership with AF Decom, part of construction giant AF Gruppen, presented a unique set of challenges to overcome at its Oslo site in Norway.
Designed using CDE's cocreation approach and working in partnership with a logistics company, the local community in the town of Esval and AF Decom, we designed and developed a plant with a sustainably-focused business model.
One of the main requirements was to house the plant indoors to prevent downtime during periods of severe weather. Overcoming this challenge improved efficiency and provided a comfortable working environment for AF Decom's staff.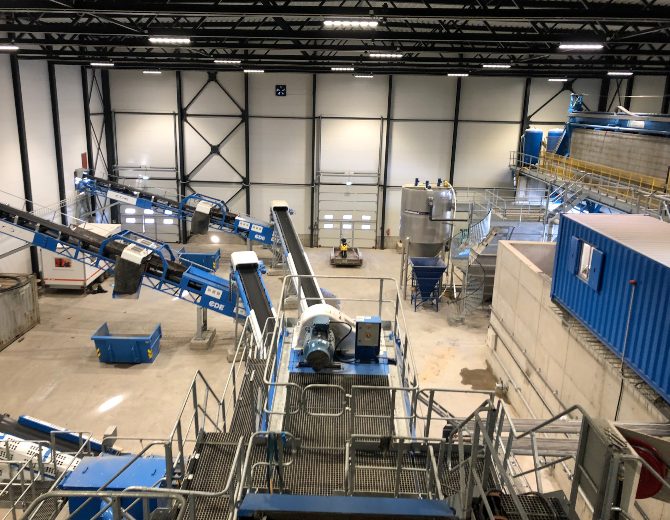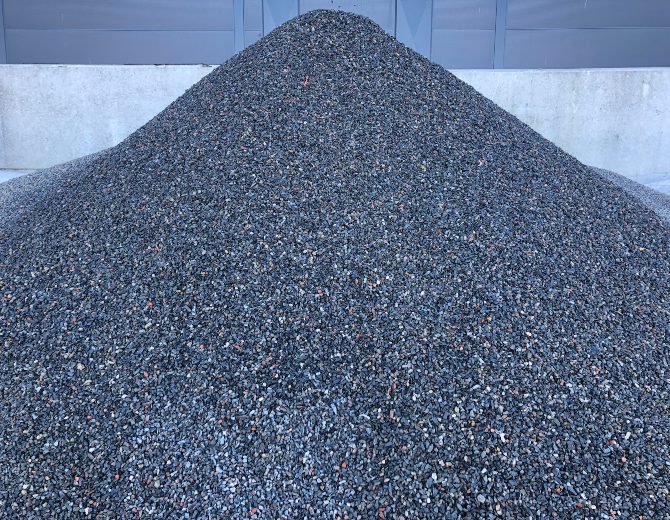 THE RESULTS
Working together with AF Decom, we have created an innovative business model that can be replicated in other cities and plants across the world. This state-of-the-art construction & demolition waste recycling processing plant can process up to 250 tonnes per hour of waste material and produce valuable construction products ready for immediate use in construction projects across Oslo.
The end materials produced by AF Decom is certified for concrete production, achieving the EN12620 certification. The output products have also been certified for shotcrete while the aggregates are use in asphalt production (conforming to EN13043) and road base (conforming to EN13242).
The company has also recently received certification to use their 2/8mm as winter road grit in 3 municipalities in Norway.
You May Be Interested in These Case Studies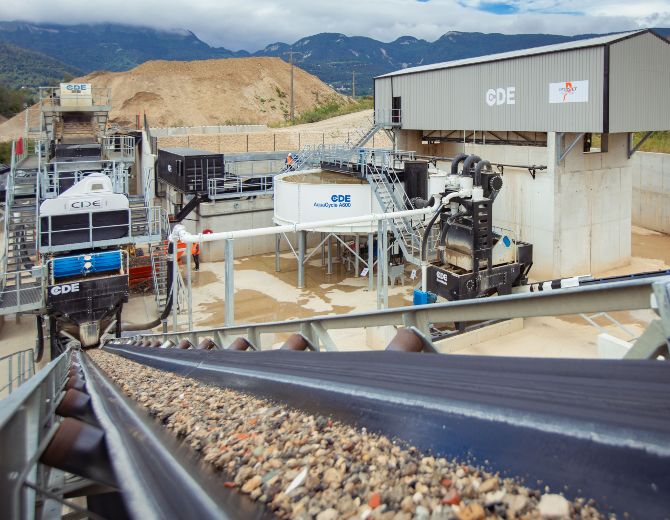 Pelichet Albert SA
France
Material C&D Waste, Excavation Waste, Non Hazardous Soils
Output 1 Sand | 3 Aggregates | Filter Cake
End Use
Readymix Concrete
, Drainage Products
New 160tph custom CDE plant will help Pélichet Albert SA to divert up to 200,000 tonnes of inert construction and demolition waste from landfill sites every year.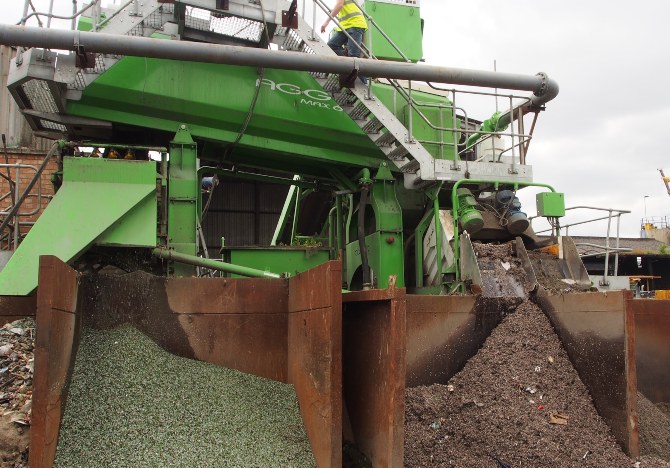 Regional Waste Recycling
England
Material Road Sweepings & Gully Waste, Waste Glass Washing
Output 0-4mm Clean Sand & Grit
End Use
Road Fill
, Pipe Bedding
, Landscaping
, Construction Products
G:MAX classification & dewatering system for processing gully waste to recover clean sand & aggregate for reuse.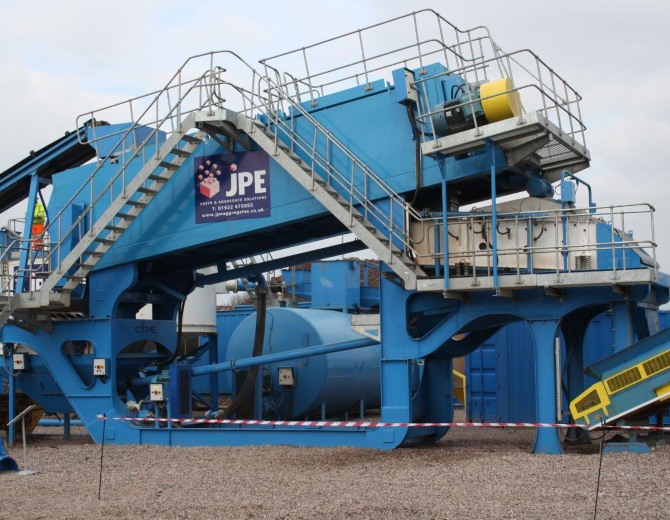 JPE Aggregates

England

Material C&D Waste, Non Hazardous Soils

Output Recycled Sand & Aggregates

The level of demand for the recycled sand and aggregate products from this plant suggests that C&D recycling plants offer a real solution to a diminishing supply of virgin material in the UK.

;