State-of-the-art 250tph C&D waste recycling wash plant helping to divert almost 100% of C&D waste from landfill.
Material
Non Hazardous Soils, C&D Waste, Sports Sands
Output
3 Sands | 7 Aggregates | Filter Cake
End Use
Construction Products
Beach Sand
Golf Sand
Cable Sand
Topsoil Enhancer
D.A. Mattsson AB 250tph C&D Waste Recycling Wash Plant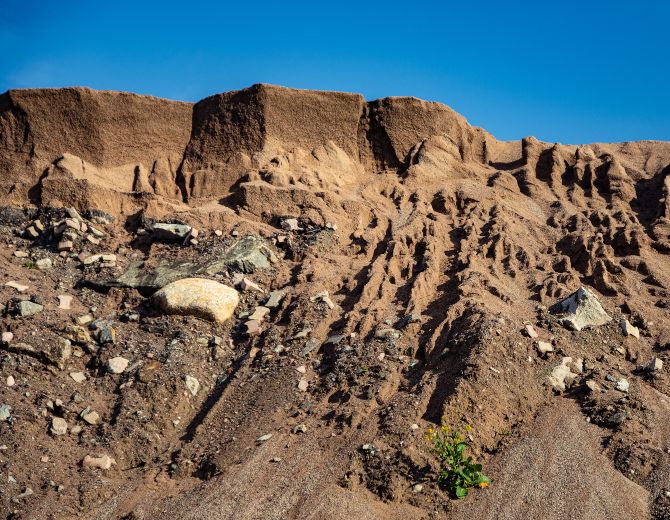 THE CHALLENGE
D.A. Mattsson AB is a family-run company in operation since 1921 and is now managed by the fourth generation of the Mattsson family. Its primary business is landfill and recycling operations.
Before the installation of the CDE C&D waste recycling wash plant, DA Mattsson AB had traditionally either landfilled incoming inert material or crushed and screened it for low-grade project reuse.
The company saw potential in the market to supply a high-quality washed recycled product for reuse in new construction but needed to invest in wet processing technologies at the site.
Discussing the importance of processing C&D waste material to help preserve the natural resources, D.A. Mattsson Plant Manager, Tommie Thuresson commented, "For every tonne we take in and recycle and bring out, we save a tonne of natural resource. We are saving the natural resources we have."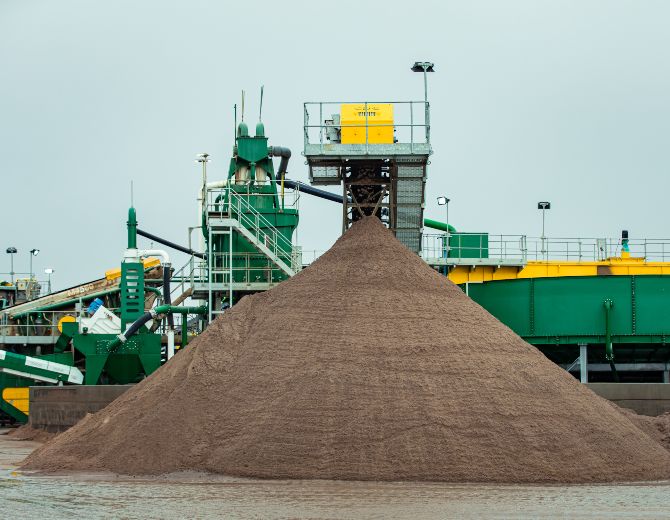 THE SOLUTION
In collaboration with D.A. Mattsson AB, CDE designed a highly innovative recycling solution that would effectively process the incoming material to produce high-quality washed construction sand and aggregates but also have the ability to produce specialist sands.
Commenting on this process, Eunan Kelly, Head of Business Development, Northern Europe at CDE explains, "The entire process with D.A. Mattsson has been a very collaborative one. The collaborative CDE approach allowed D.A. Mattsson to get involved in every step of the process, right from the start, and co-create a solution that best fitted their business model."
The new recycling system has incorporated innovative additional organics removal technology which enhances the organics removal from the aggregates and from the sand.
This bespoke wash plant includes CDE's patented R2500 primary scalping screen, a high-energy scalping screen for clay bound material. before the material enters the scrubbing stage with the AggMax 153R logwasher. CDE's patented infinity screens help to dewater and size the materials, while also helping the lightweights removal process.
The M4500 E4 modular wash plant produces a range of washed sands and aggregates, while the addition of the CFCU 200 density separation unit has enabled D.A. Mattsson to produce specialist sports sands. Along with this, the plant includes an EvoWash 71 fine classification system for fine sand production, and the addition of the AquaCycle A1500 thickener and filter press enables up to 95% of the process water to be recycled and re-used back in the washing process.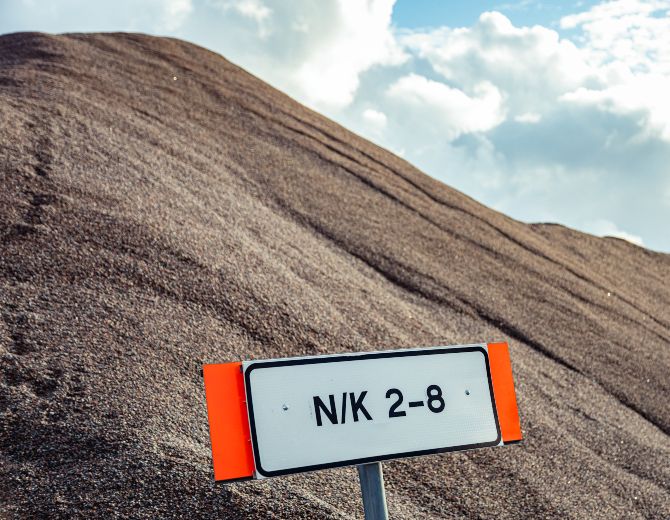 THE RESULTS
The installation of this advanced CDE wet processing solution has allowed D.A. Mattsson AB to supply high-quality washed aggregates to the construction industry as a viable alternative to natural materials. The advanced technology has also enabled the company to win more specialist projects such as a recent golf course sand project, while a range of cake and clays are produced thanks to the sludge management system and filter press.
This plant can produce up to 16 products which can be re-used in a wide range of applications.
The end material being produced by this 250tph C&D waste recycling wash plant are:
| | |
| --- | --- |
| 0-2mm | 32-64mm |
| 2-4mm | +64mm |
| 4-8mm | Filter Cake |
| 0-4mm | Moisture Barrier Clay |
| 0-8mm | Engineering Clay |
| Ultrafine Sand | Topsoil Enhancer |
| 8-16mm | Beach & Golf Sand |
| 16-32mm | Cable Sand |
Installed and commissioned in 2016, the processing plant has opened a number of new markets and positioned D.A. Mattsson AB as the number one recycling company in their region.
You May Be Interested in These Projects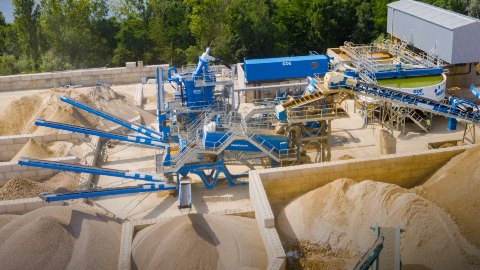 Sodextra S.A.
France
Material C&D Waste, Contaminated Soils, Excavation Waste, Road Sweepings & Gully Waste
Output 0-250um, 0-2mm and 0-4mm Sand | 4-10mm, 10-20mm +20mm Aggregates
Sodextra S.A. continue their journey to a circular economy with investment in C&D waste recycling plant.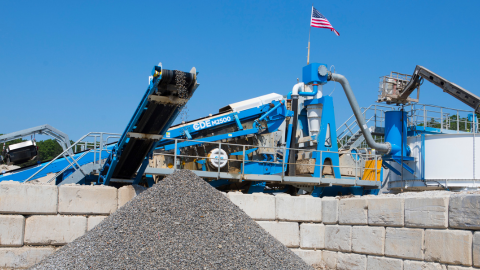 Our Recycling Corp.
United States
Output #4 minus sand, 3/8"-1" aggregate & 4 – 3/8" aggregates
CDE commissioned a 250tph waste recycling plant to process C&D waste and concrete washout and transform them into valuable construction materials.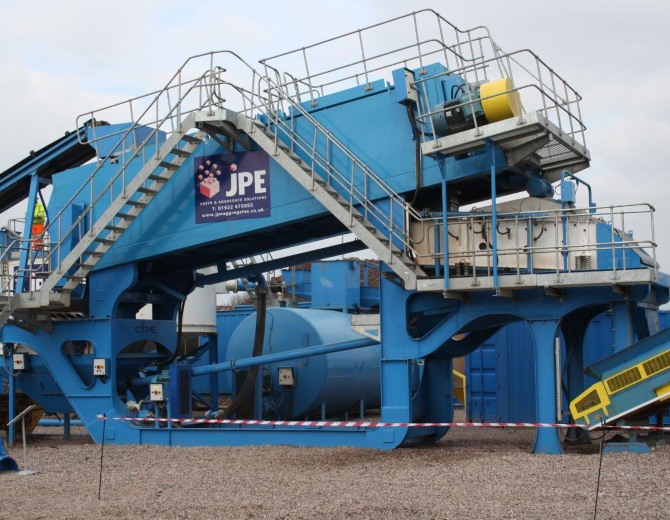 JPE Aggregates

England

Material C&D Waste, Non Hazardous Soils

Output Recycled Sand & Aggregates

The level of demand for the recycled sand and aggregate products from this plant suggests that C&D recycling plants offer a real solution to a diminishing supply of virgin material in the UK.

;